Middle Tennessee Electric members got a glimpse of the future during our 83rd annual meeting at Embassy Suites Murfreesboro Hotel and Conference Center on Saturday, Aug. 10. More than 1,800 attended this year to review accomplishments made in 2018, learn about current programs and hear a progress report on MTEMC's broadband project with United Communications.
Members took advantage of the opportunity to participate in a health fair and talk to Team MTEMC experts in expo booths featuring information about vegetation management, safety, the lineman rodeo team, community relations, and member and energy services.
The expo was designed to encourage members to engage with us about their concerns and topics of interest. We also provided snacks and gave members the opportunity to win a variety of door prizes, including gift cards, an electric lawnmower and even a chainsaw with safety accessories. Carolyn and Mark Lynam, members from Williamson County, won the grand prize: a used 2005 Chevy Equinox retired from the MTEMC fleet.
A business session was conducted, and the results of the cooperative's democratic election process were announced. You can view those results at MTEMC.com/AnnualMeeting. At the conclusion of the business session, members were invited to engage with our leadership in a listening session.
The annual meeting is always a great time for our members to engage with us in face-to-face conversations and participate in the governance benefit of membership. However, we encourage you to interact with us year-round. If you have a question, concern or comment, reach out to us before the next annual meeting so we can serve you. Call 877-777-9020 or visit us online at MTEMC.com/ContactUs.
MTEMC votes in favor of joint memberships
At the annual meeting, members passed the bylaw amendment to allow for joint memberships. This change will allow us to better serve our members, especially those who have requested that their spouses be given access to their accounts.
A copy of the complete Middle Tennessee Electric bylaws is available upon request from your local office and is also posted online at MTMEC.com/FormsAndDocuments.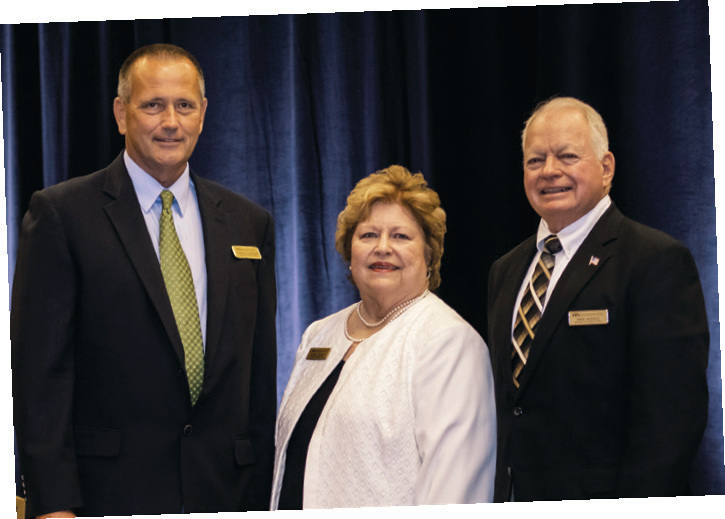 ELECTION RESULTS
Left to right:
Charlie Bowma (DISTRICT 3)˛
Gloria O'Stee (DISTRICT 1C)
Mike Woods, Chairman
(DISTRICT 2A)
Nominating Committee
DISTRICT 1 • Williamson County
Donald Lampley, Karen L. Paris, Juanita Patton
DISTRICT 2 • Rutherford County
Thomas "Teb" Batey II, Jamey Faulkner, Danny Sapp
DISTRICT 3 • Cannon County
Jeanne Melton
DISTRICT 4 • Wilson County
Zachary Butler, Ken Howell, Quintin Smith