Serving all 95 counties across Tennessee, the American Red Cross is fully dedicated to assisting victims of disaster by providing programs and services that help communities prevent, respond to and prepare for emergencies. The Tennessee Region of the Red Cross is made up of eight chapters, all part of the nationwide network of locally supported chapters.
Volunteers provide 90 percent of the humanitarian work done by the Red Cross. In Tennessee, volunteer opportunities include emergency preparedness, health and safety services, disaster services, service to armed forces, international services, communications/public affairs and blood services.
The Red Cross also offers a variety of training classes and certifications, preparing individuals to step up in times of crisis. To learn more about the American Red Cross and how you can get involved, visit redcross.org.
SharingChange is an MTE initiative that lets you easily donate to local charities by rounding up your bill to the nearest dollar. To join, visit SharingChange.org.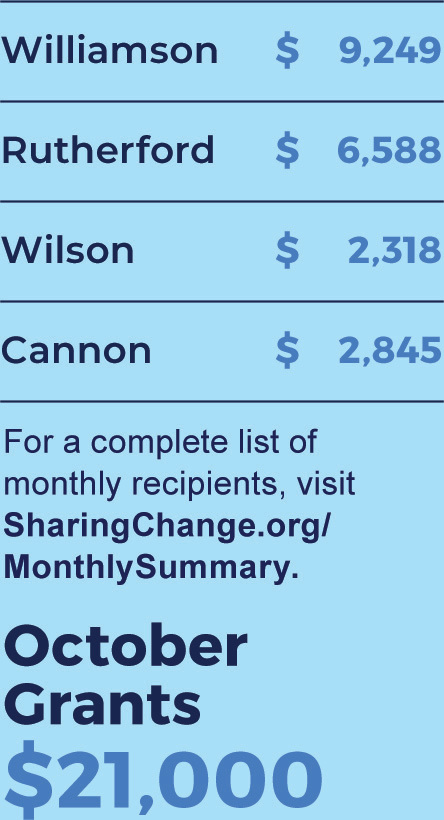 For a complete list of monthly recipients, visit
SharingChange.org/MonthlySummary.