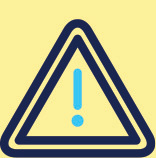 Scams: Don't be a victim
Scammers are on the hunt, hoping to convince you to pay electric bills or face having your power cut off. They might even show up disguised as MTE employees threatening to disconnect your service without immediate payment.
MTE offers several payment options and will NEVER demand immediate payment.
If you receive a call, ask for the name of the person demanding payment, then call MTE at 877-777-9020.
Never let anyone claiming to be with MTE into your home without seeing an MTE ID.
For more information, visit
mte.com/Scams
.
Need help managing bills?
We have you covered
It's summertime, which means longer days, higher temperatures and much more air conditioner use. With school out, guests visiting or even the occasional staycation, electricity use increases, leading to higher power bills.
MTE offers several programs and resources to help manage your electricity use and bills during summer.
MTE provides expert advice and tips on energy efficiency to help lower power consumption and save you money. To learn more, visit
mte.com/EnergyServices
.
Convenient billing options like Variable Budget Billing fit a variety of lifestyles or financial situations, allowing members to customize how they are billed. Visit
mte.com/Billing
to see which option best fits your needs.
Members who are having trouble making payments are encouraged to call 877-777-9020 to discuss their options.
Use the free myMTEMC app to monitor energy consumption to help better understand and improve energy habits.