Middle Tennessee Electric has launched a new program to help the cooperative interact with members. The Electric Griddle, a mobile food trailer serving gourmet grilled cheese sandwiches, was an idea inspired by one of the members who participated in our Co-Op Community Forum.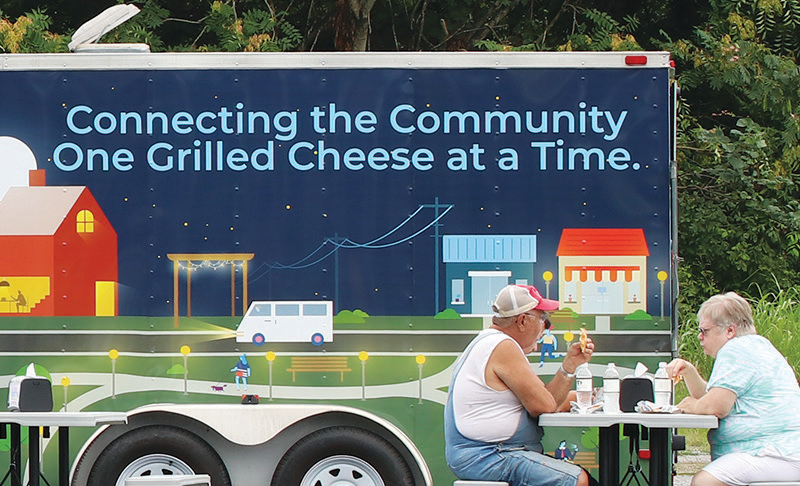 Due to their hectic schedules, parents with young children often miss out on many of the events at which MTEMC reaches out to the community. This led to discussing how we can engage families where and when they might gather. Having a presence at such events will provide an opportunity to have one-on-one conversations about new programs and initiatives while gaining vital feedback about members' needs and how to meet future ones.
We recently celebrated the milestone of SharingChange awarding more than $10 million to local nonprofits since 2003. The Electric Griddle was on hand to serve grilled cheese sandwiches to members from Cannon, Rutherford, Williamson and Wilson counties. Our members have generously donated to SharingChange, so this was a delicious way to acknowledge and celebrate the achievement.
"The response to this new member-oriented initiative has been overwhelmingly positive," said Jay Sanders, community relations coordinator. "During the $10 million celebration, it was great to have the opportunity to speak to our members who have been directly or indirectly impacted by SharingChange."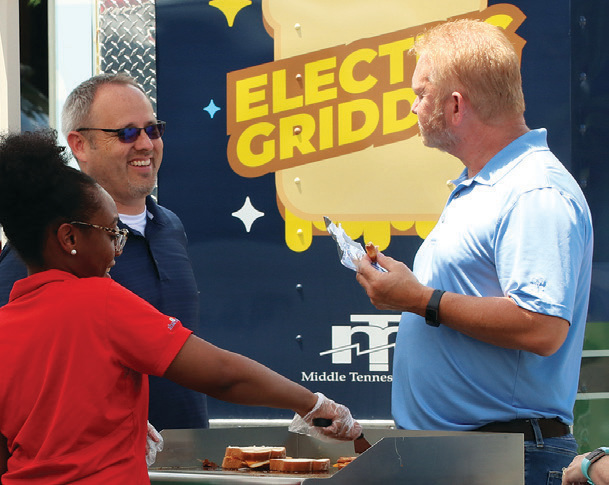 Where can you find the Electric Griddle? It will be at various nonprofit and community events, and MTEMC intends to participate in tailgate gatherings before high school football games this fall to have face-to-face interaction with our members. The next time you see the Electric Griddle, swing by for a few minutes and allow us to build new relationships and strengthen old ones — one grilled cheese sandwich at a time.