Five tips to improve your home's efficiency as winter wraps up
The final weeks of winter are approaching, but even with the end in sight, February still brings plenty of cold weather days. Oftentimes, it can feel like all of the warm air is escaping from your home, making way for cold drafts to flow inside. MTE, your Trusted Energy Advisor, provides you with ways to improve your home's energy efficiency and save on wintertime electric bills. Check out these tips to help you get through the final stretch of winter.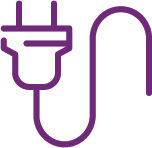 1. Unplug phantom energy users.
Many devices like chargers, laptops and TVs draw power even when turned off or in sleep mode. Use power strips to cut the electricity to multiple devices at once and prevent wasted energy.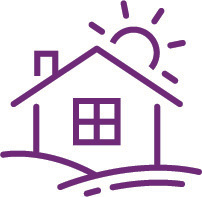 2. Capture and retain solar heat.
On winter days when the sun is shining, take advantage and harness natural warmth from sunlight. Let sunlight help heat your home by opening window coverings during the day.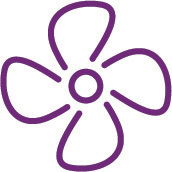 3. Turn off ventilation fans.
Using vent fans in kitchens and bathrooms for extended periods of time pulls conditioned air from your home and forces your heating system to work harder.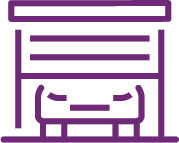 4. Keep the garage door closed.
If your garage is attached to your home, keeping it closed acts like a buffer between your interior spaces and cold outside air.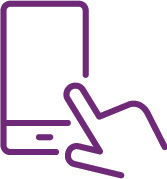 5. Use the myMTEMC app to review your energy use.
Through the myMTEMC mobile app, you can view your energy use and set up alerts to notify when you are using more energy than normal. This allows you to change your habits to reduce your energy consumption and ultimately save money. Download the myMTEMC app from the Apple or Android app stores.