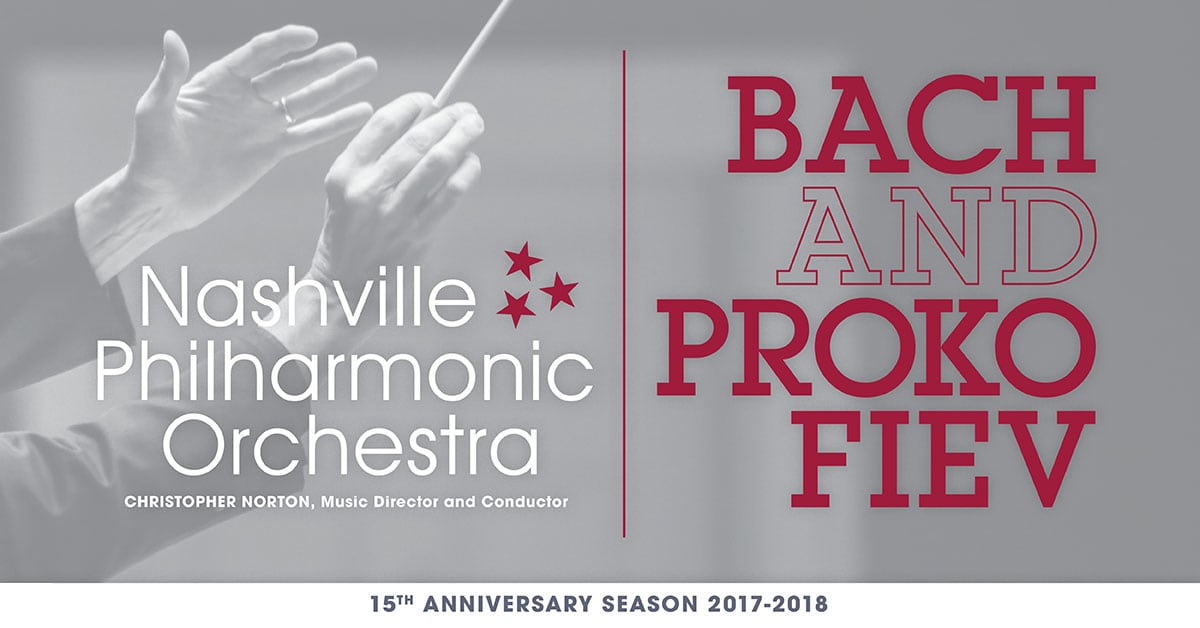 Bach and Prokofiev with the Nashville Philharmonic Orchestra
Tue., February 20, 7:30 pm

-

9:00 pm

|

Free
Two free February concerts spotlight prominent local artists and different sections of the orchestra. The string section and soloists — Elisabeth Small, violin; Joel Treybig, trumpet; Carolyn Treybig, flute; Grace Woodworth, Oboe; and Richard Shadinger, harpsichord — show off their skills in J.S. Bach's Brandenburg Concerto No. 2. Woodwinds shine in a movement from Franz Krommer's Partita in F. Brass and percussion get their turn in William Walton's Fanfare for a Great Occasion. The magnificent Symphony No. 5 by Sergei Prokofiev, written to glorify the strength and beauty of the human spirit, is a fitting capstone.
The concert is free, family friendly, and open to the public.
The Nashville Philharmonic is supported in part by Metro Nashville Arts Commission and Tennessee Arts Commission.
This concert is also presented on Feb. 27 at Apollo Middle School.