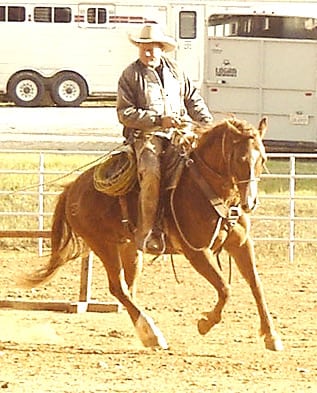 Horsemanship with Harry Whitney
Sat., May 13

-

Fri., June 16
Each year, northeast Tennessee is fortunate to have an international horse clinician come to the area. Harry Whitney, "From the Horse's Point of View," often explains that he is helping the human as much as the horse. What is unique about these clinics? It's absolutely the one-on-one sessions and the roundtable discussions! The Intensive Format has become extremely popular with students of horses. This is because Harry only takes FIVE horses for the week. For the first four days, Harry alone works with each horse. It's like 5 professional demos everyday! The final two days are devoted to coaching with each horse and rider. Auditors (nonriding students) feel they are receiving an "intensive" seminar and are always grateful for Harry's never-ending patience while he explains, discusses, answers questions. Because there is not a "formula" format, each situation is different and neither we nor Harry ever know what varied horse problems will appear. Could be rearing, could be starting a colt, could be keeping a gaited horse in relaxed and physically correct movement.
There is a reason the Harry Whitney clinics are filled so quickly! For over 12 years now, we've been fortunate enough to have Harry come to the Rogersville area. And, for over 12 years, those rider spots are almost filled by the time he leaves our driveway. This year, come find out for yourself WHY so many people come to Harry for help with their horses.
Join us at Mendin' Fences Farm in Rogersville. And read up on this Harry character … he has an amazing background: www.harrywhitney.com.