Event Navigation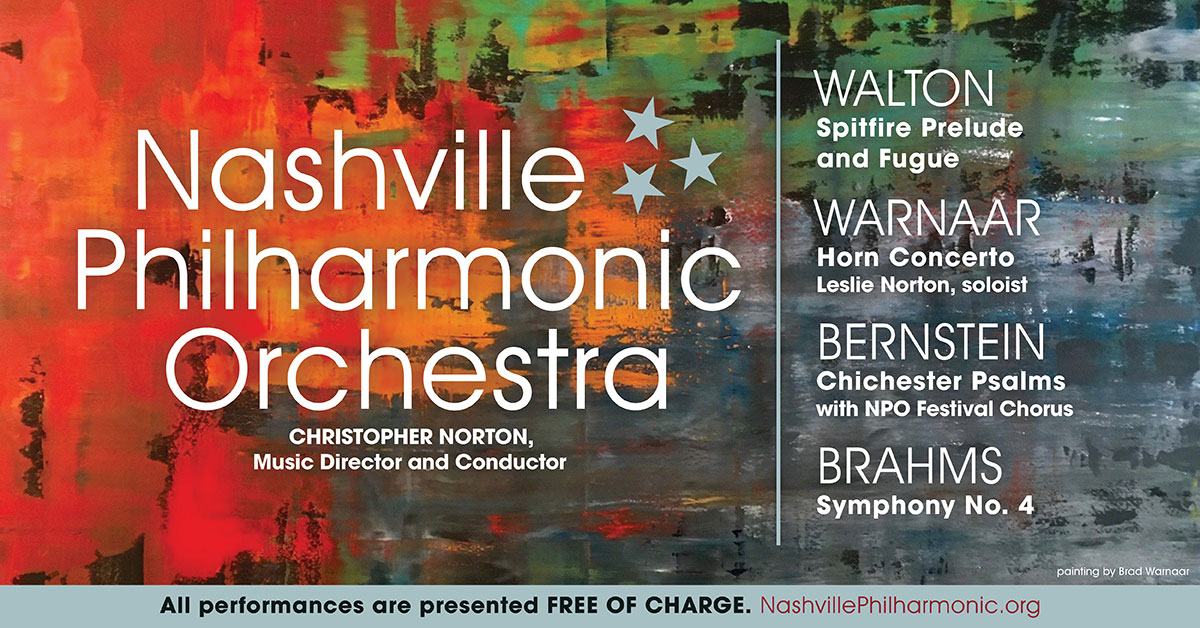 Nashville Philharmonic: Works by Brahms, Bernstein and Walton
Tue., March 5, 7:30 pm

-

9:00 pm
The Nashville Philharmonic Orchestra will again bring classics of the symphonic repertoire and mid-century and contemporary works to diverse Nashville neighborhoods. Principal Horn of the Nashville Symphony Leslie Norton will appear as soloist in the cinematically inspired Concerto for Horn composed by Brad Warnaar in 2015. At the other end of the spectrum, Brahms, in his Symphony No. 4, brings us an homage to the Baroque past while employing the most modern harmonic colors of his day. Bridging these are two mid-century works, the cinematically inspired Spitfire Prelude and Fugue by William Walton and the last movement of Leonard Bernstein's Chichester Psalms with its roots in musical theater.
This concert is sponsored by Regions Bank.
All NPO concerts are free and open to the public.