The Dinner Detective Interactive Mystery Dinner Show
Sat., March 19, 6:00 pm

-

9:00 pm

$59.99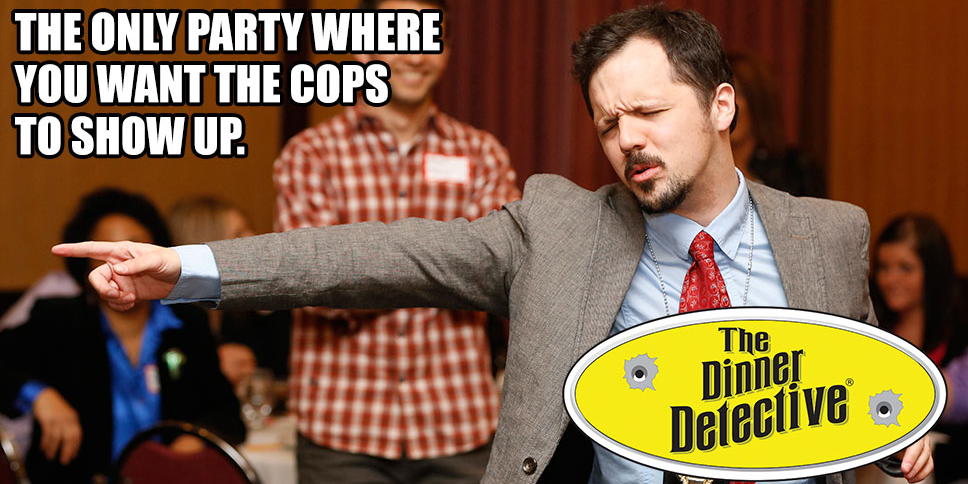 At The Dinner Detective, you'll tackle a hilarious and challenging crime while you feast on a fantastic dinner. Just beware! The culprit is hiding in plain sight somewhere in the room, and you may find yourself as a Prime Suspect before you know it!
Our engaging and unique murder mystery dinner theatre performances have been playing across the country since 2004. Join us for an evening full of intrigue, hilarity and unscripted moments you simply can't find anywhere else!
Unlike a typical murder mystery dinner theatre performance, you won't be watching a handful of actors stiffly reciting lines in front of the room. The action happens all around you, and any person in the audience can end up being a part of the show, even YOU! Throughout the night, you'll find yourself wondering if what just happened was scripted or real!