Electric linework is generally accepted to be among the 10 most dangerous jobs in the United States. While we depend on electricity to power our everyday lives, those who work around deadly high voltage depend on safe clothing and equipment to ensure their protection. Here are some of the items MTEMC linemen use to ensure their safe return home each day: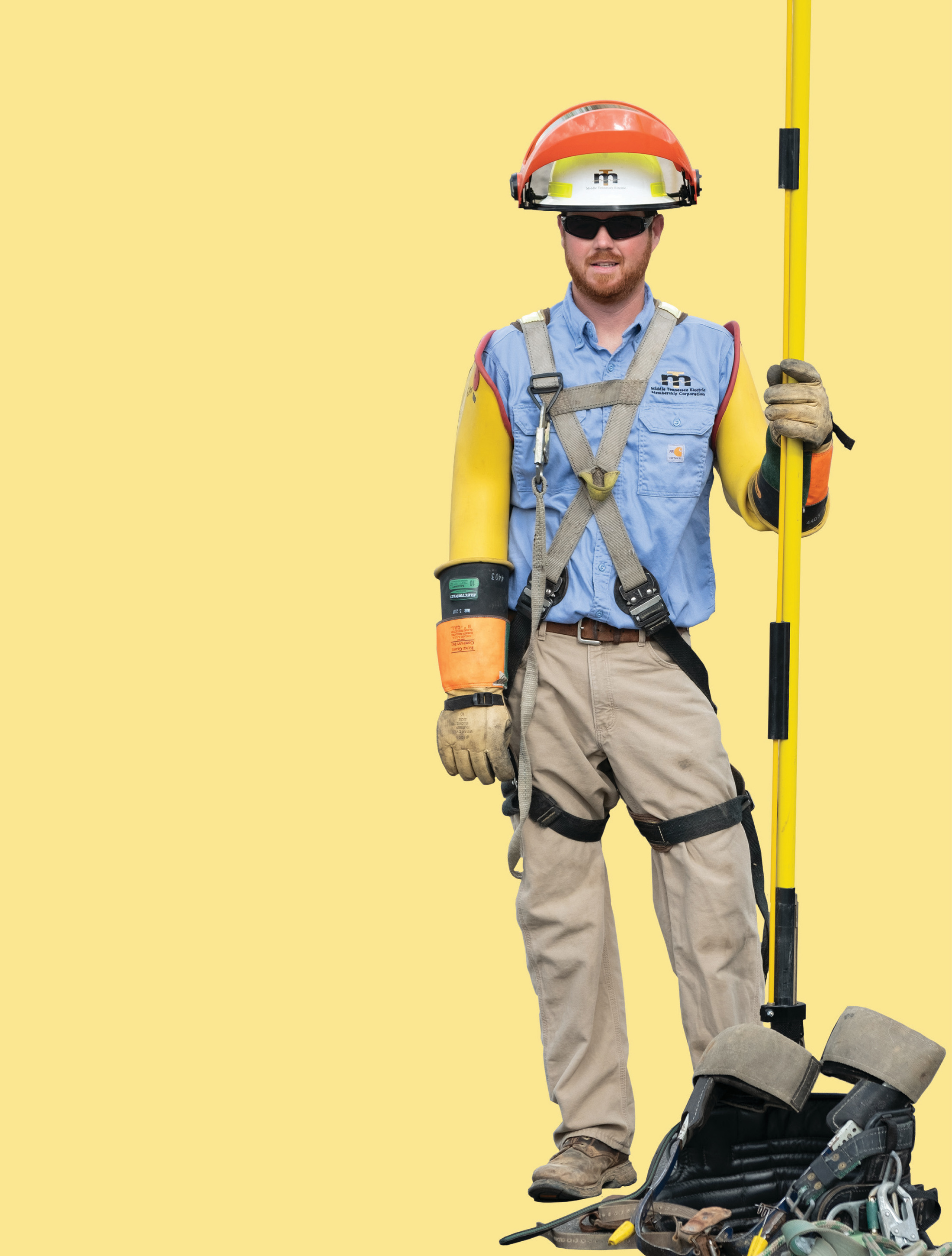 Hard hat, safety glasses & face shield
A hard hat protects a lineman from falling materials, electrical contact, sun and rain. Safety glasses and face shields protect lineworkers' faces and eyes from flying objects and burns in the case of an accident.
Fall protection
Whether they're climbing a pole or working from a bucket truck, linemen use harnesses and climbing belts to keep them safe when working high above the ground.
Insulated gloves and sleeves
Our power lines typically carry 14,400 volts of electricity. Accidental contact could lead to the loss of limbs or death. Linemen wear specialized rubber gloves and sleeves to protect themselves.
Fire-retardant clothing
Even on hot summer days, linemen wear heavy, fire-retardant shirts, pants and boots to protect themselves from burns in the case of an electric arc.