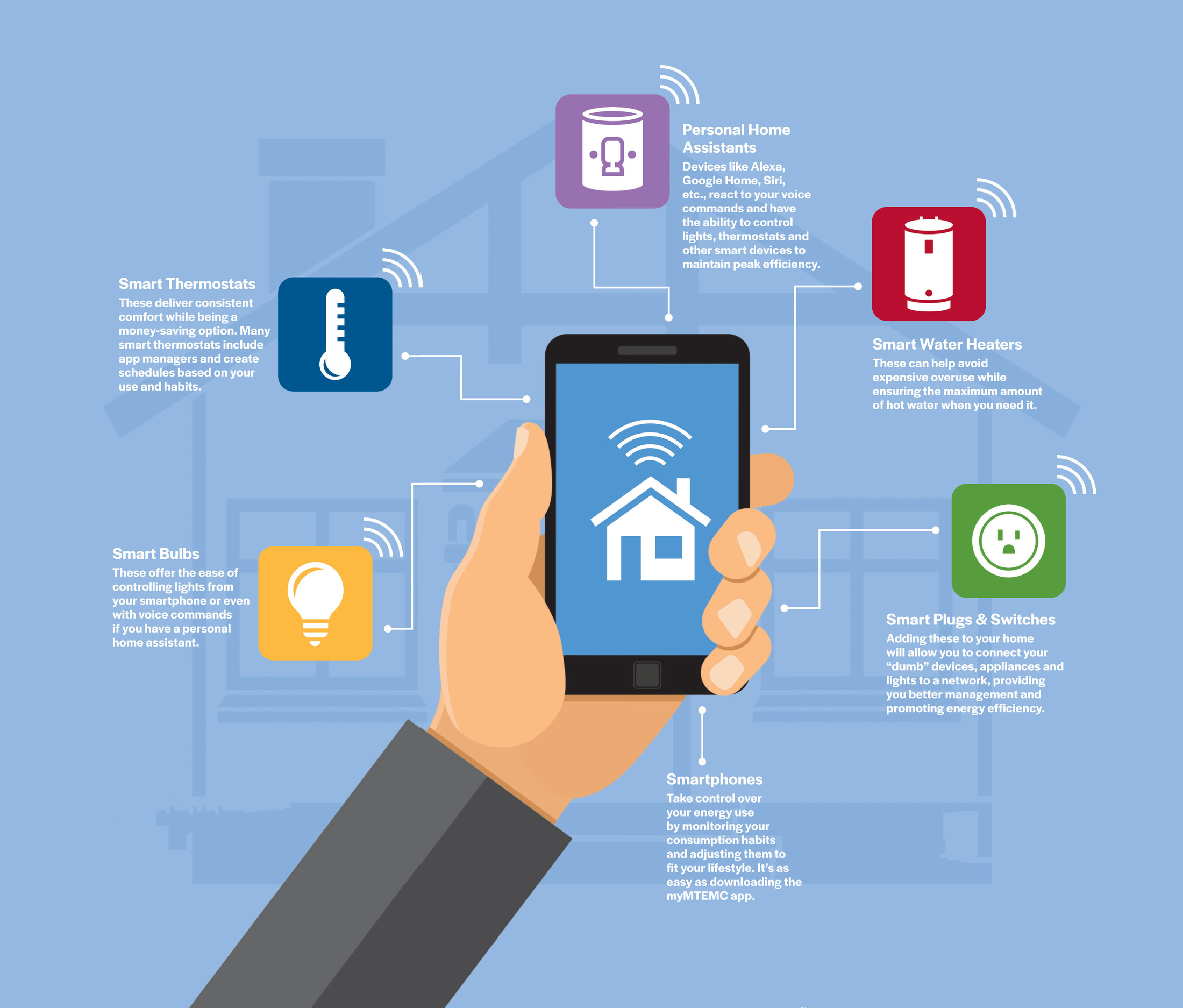 You may have heard the term "smart home" but have yet to take advantage of the latest devices supporting home automation. A smart home is a residence equipped with specific technology that automates tasks typically performed by the homeowners.
With all its convenience and energy-saving potential, making your home "smart" is a good idea and can save you money. As your trusted energy advisor, MTE is here to help you with support and guidance about smart home technology.
Some benefits of a smart home are:
The convenient ability to manage your electronic devices from one place — like your phone or automated assistants.
Enhanced energy efficiency through the intelligent control of your HVAC system and lights that turn on or off, depending if you're in the room, along with other features.
Improved energy management by monitoring your energy consumption habits through the myMTEMC app.
New technology can seem complex at first, but setting up a smart home has never been easier. Take a look at a few of the ways you can improve your life and lower your energy consumption using smart devices.
MTE is always there for you with information about the latest energy-efficiency technology. Reach out to our energy services coordinators at any time to see how home automation can help you save energy, reduce electric bills and live more comfortably.