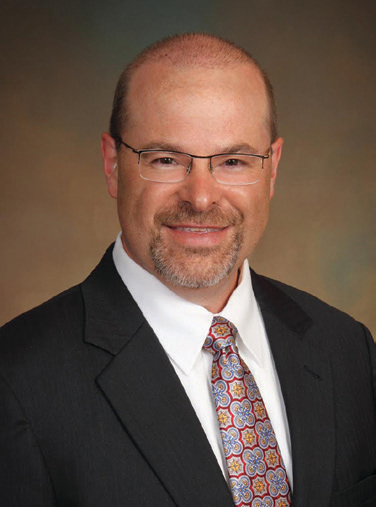 With the onset of winter, I urge members to think about how prepared their homes are for freezing temperatures. Did you follow through on your New Year's resolution to contact the MTEMC experts for advice on residential energy efficiency? It's not too late.
MTEMC's goal is to be your trusted energy advisor. Toward that end, we provide members with a menu of services and programs aimed at making homes more comfortable and lowering power bills—whatever the season.
At the forefront of these efforts are our four energy advisors: Don Shoults, David Willhite, Lynn Borum and Phillip Price. These gentlemen have decades of experience. They can help identify causes of residential kilowatt-hour waste and explain ways to save money by tightening the home "energy envelope." They are also knowledgeable about behaviors that might result in higher electricity use.
Team MTEMC is dedicated to providing information about ways to reduce electricity consumption. Our website, www.MTEMC.com; free mobile app, myMTEMC; and local pages in The Tennessee Magazine include effective efficiency measures that are easy to implement.
But it all starts with you, the member. There's a lot you can do—from weekend projects like caulking to an actual home evaluation through eScore, a partnership between MTEMC and the Tennessee Valley Authority. The eScore process assigns your home an energy-efficiency number from one to 10, then sets you on the path to improve your score. You can earn rebates on qualified upgrades and proceed with improvements at your own pace. Through the eScore program, participating MTEMC members are furnished a list of professionals in TVA's Qualified Contractor Network, local heating and air conditioning specialists who meet our exacting energy-efficiency and installation standards.
MTEMC and TVA can help make new homes more energy-efficient, too. The New Homes Program offers a suite of HVAC and water-heating equipment incentives for all-electric homes as well as homes that have gas appliances in them. There is also a residential electric water heater rebate program available for existing homes.
The bottom line is that members don't have to sacrifice comfort and convenience to avoid high electric bills. As your trusted energy advisor, MTEMC wants to show you ways to use less energy in your homes, especially for heating and cooling. Go to MTEMC.com and click on the "Energy Programs and Services" button for more information. In addition, you're encouraged to download myMTEMC, the app that puts a wealth of information at your fingertips.
There's never a better time to focus on residential energy efficiency than the present. Check out what MTEMC has to offer, and get started!