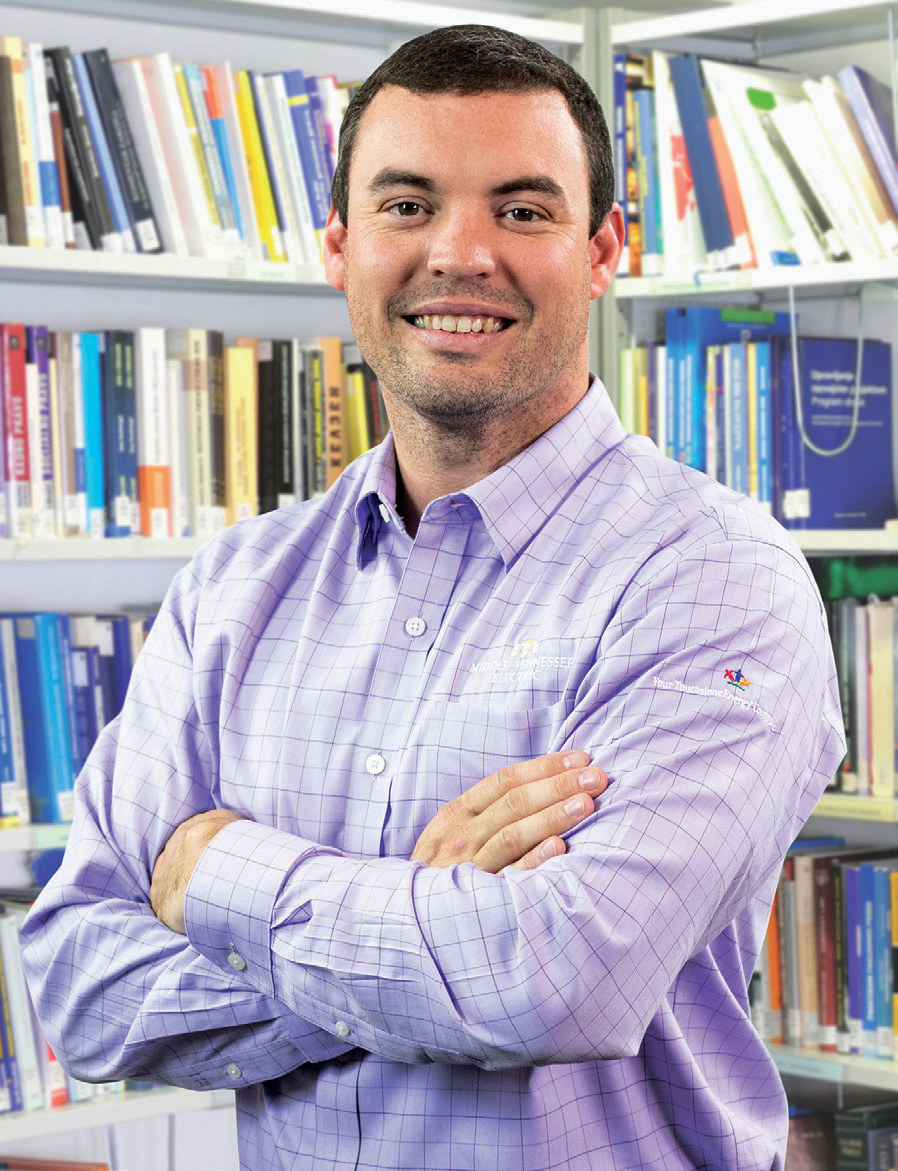 At MTEMC, we are dedicated to providing outstanding member service. One relatively new way we do this is with the Cooperative Community Forum (CCF). This online group allows us to engage with members to learn and improve our service.
The CCF was created in February as a direct result of our commitment to member satisfaction. By gathering suggestions and feedback directly from members, we can find new ways to serve our ever-changing membership. The information is collected through online discussion-based conversations and questions, which is proving valuable.
Other cooperatives have used in-person member engagement methods to meet with members to discuss topics that are relevant to improving service. However, Jay Sanders, our community relations coordinator, found that "members between the ages of 25–55 generally live a very hectic lifestyle with work, kids and spouses."
This is why we decided to offer an online forum where 75 randomly selected members have 24/7 access. This flexibility allows us to engage with the participants on topics that are important to our members as well as MTEMC itself while conveniently fitting their busy lifestyles.
Here's how it works: Discussion topics are posted once a quarter to start the weeklong online discussion. Subjects vary each quarter and include things like energy services or member communications. The participating members answer a few questions about the topic before asking additional questions for Jay to answer.
In February, we discussed co-op membership, then member services. Many helpful ideas were collected, and some have already been acted upon. "For instance, a very insightful member suggested we create an opportunity to visit apartment complexes and local high school sporting events where some of our busiest members live or attend," said Jay.
"Members are randomly selected once a year to participate in a weeklong online discussion each quarter."
Members are selected once a year to participate in four weeklong discussions. In order to qualify to get involved, we only need an email address attached to your account. Every year, a new group of 75 members will be randomly contacted to fill the forum.
While we are using the CCF as one tool to get direct feedback from some members, we want to encourage all members to engage with us. The CCF is a convenient and powerful way for members to have a voice in the electric cooperative, but it's not the only way. Give us a phone call, swing by an office or send us an email to offer suggestions or constructive criticism. We want to serve you better and in ways that can make an impact, so we keep an open mind to your suggestions — no matter how you communicate them to us.