Now that warm weather has made its way to Middle Tennessee, it can feel impossible to keep your home cool without paying a big price for air conditioning. MTE, your trusted energy advisor, can provide you with ways to improve your home's energy efficiency and save on summertime electric bills. Check out these tips to help you get through the dog days of summer.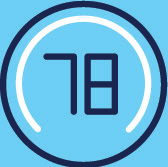 Install a programmable thermostat.
These devices can automatically set temperature ranges for maximum comfort and energy efficiency. Keep temperatures higher when your family isn't home during the summer to lower cooling costs.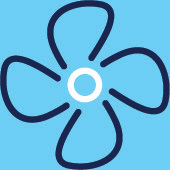 Utilize air circulation from ceiling fans.
A fan costs much less to run than your AC system. The airflow creates a wind-chill effect that keeps you more comfortable in summer. With ceiling fans, remember the importance of changing the direction of blade rotation. Switch the blade direction counterclockwise in summer to force a cooling downdraft.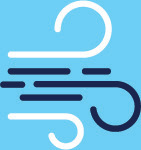 Search out and seal any air leaks.
Use caulk, weather stripping and foam outlet sealers to ensure your home can adequately keep out warm air.

Change air filters regularly.
Clogged filters can raise energy costs due to operational inefficiency and will affect the lifespan of your unit. Check the filters regularly; if they are dirty, replace them immediately. Unless you have a longer-life filter, experts recommend replacing air filters once a month. An easy way to remember is when you pay your electric bill, change the filter.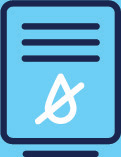 Reduce humidity in your home.
High humidity makes the air feel hotter. A dehumidifier keeps your AC from working as hard and helps lower energy costs.