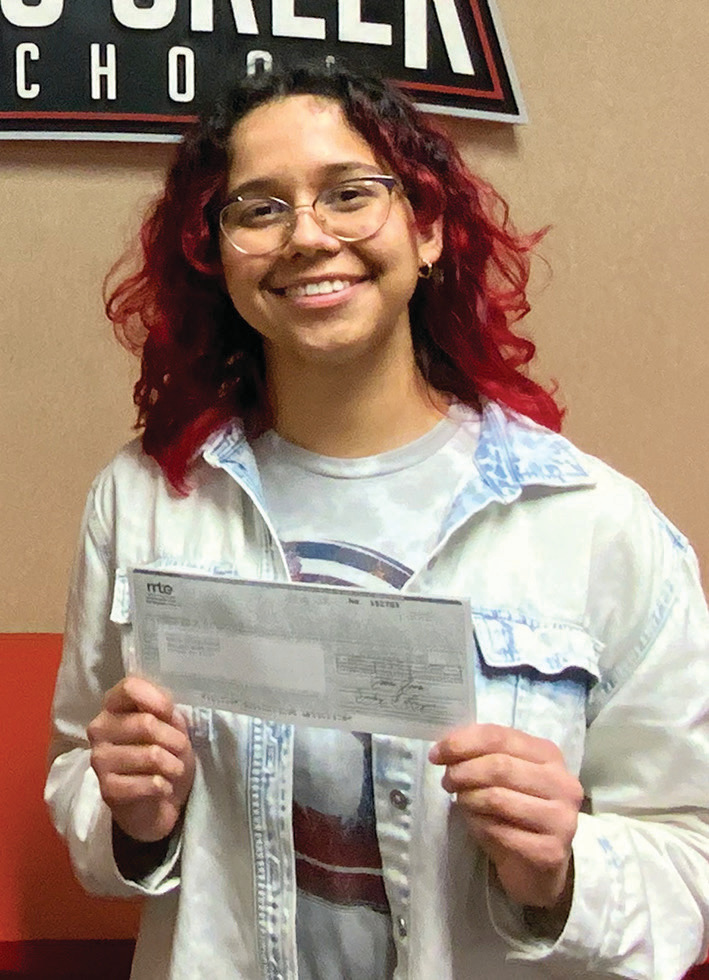 Maria Galue Ojeda, a rising senior at Stewarts Creek High School, was MTE's overall winner of the 2022 Washington Youth Tour Writing Contest. In June, she and six other students from MTE's service area will visit Washington, D.C. Learn more about this year's winner below.
What do you enjoy studying in school?
My favorite areas of interest are biochemistry and microbiology. Working in a lab is what I would love to do in the future.
Where do you plan to attend college, and what would you like to study?
I plan to attend Cumberland or Lipscomb University and will pursue a biochemistry degree.
What does it mean to you to win the essay contest and visit Washington, D.C.?
Having the opportunity to visit Washington, D.C., thanks to the contest shows there are people out there who will recognize one's work and great disposition. With perseverance and the right amount of passion, I can achieve many things I would otherwise consider impossible.
What are you most looking forward to about the trip?
I am looking forward to taking pictures with senators and representatives. That is not an opportunity one obtains every day. I am also very excited about all the museums we will visit!
What else would you like to let people know?
When I first came to the United States four years ago, I would have never guessed I would win anything — a writing contest over all things. The thought did not even cross my mind; however, it became a reality. I believe life is very unpredictable, and not everything will end the way one might like, but it is always worth it to give it a try. I love seeing the people around me grow, and I am glad that I can grow just as high!