Tennessee's electric cooperatives and municipal utilities have always been focused on community safety as well as the safety of their working crews. In 2011, Tennessee's Move Over Law was revised to not only include police, firefighters and other first responders but utility workers as well.
The law itself is simple, as is following it. On a four-lane road, if safety and traffic conditions allow, a driver approaching a utility vehicle with flashing lights must move to the far lane. On a two-lane road or if changing lanes is not possible, a driver must reduce his or her speed.
Following are some common questions from our members, answered by MTE Senior Safety Training Coordinator Donny Parker.
"The penalty for violating the Move Over Law in Tennessee is a maximum fine of up to $500 and possibly up to 30 days in jail."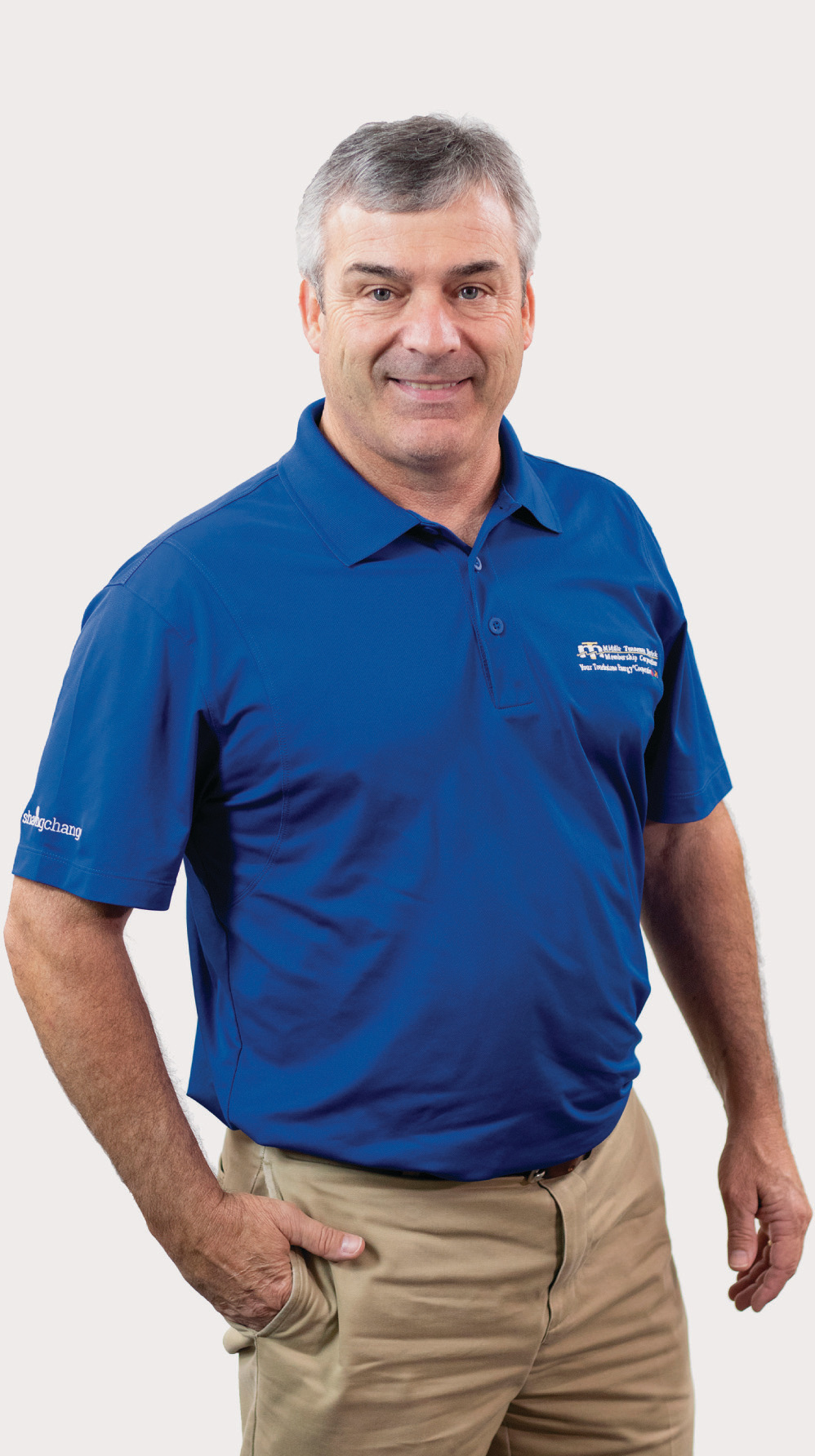 Q. What situations does the Move Over Law cover?
A. The law applies to any responder vehicle with audible (sirens) or visual (flashing lights) signals drivers may see on Tennessee roadways.
Q. How can this law save lives?
A. 609 workers were killed from injuries at road work zones in the United States from 2011 to 2015, according to the U.S. Bureau of Statistics. These work zones include construction, maintenance or utility work on a road, street or highway. About 46 percent of these workers were killed in pedestrian-vehicular incidents, which included being struck by a vehicle or mobile equipment. This law is focused on reducing the number of injuries and fatalities.
Q. Why and when did the law go into place?
A. The law was implemented in 2006 so that when drivers approached areas of the highway where police, emergency personnel or utility services vehicles were parked and operating, they knew they had to begin to slow down. If possible, vehicles should cross over into the adjacent lane to create space between themselves and the service vehicle parked on the side of the road. Traffic-related incidents, including vehicle crashes, are among the leading causes of death for law enforcement officers. More than 150 law enforcement officers have been killed since 1997 after being struck by vehicles along America's highways. Many have also been seriously injured, and the same is true for utility vehicle workers.
Q. Do Tennessee drivers adhere to the Move Over Law? What are the consequences if they don't?
A. For the most part, drivers understand and appreciate the safety factors and do adhere to the law. However, approximately 1,000 citations a year are issued to those drivers who don't. The penalty for violating the Move Over Law in Tennessee is a maximum fine of up to $500 and possibly up to 30 days in jail.