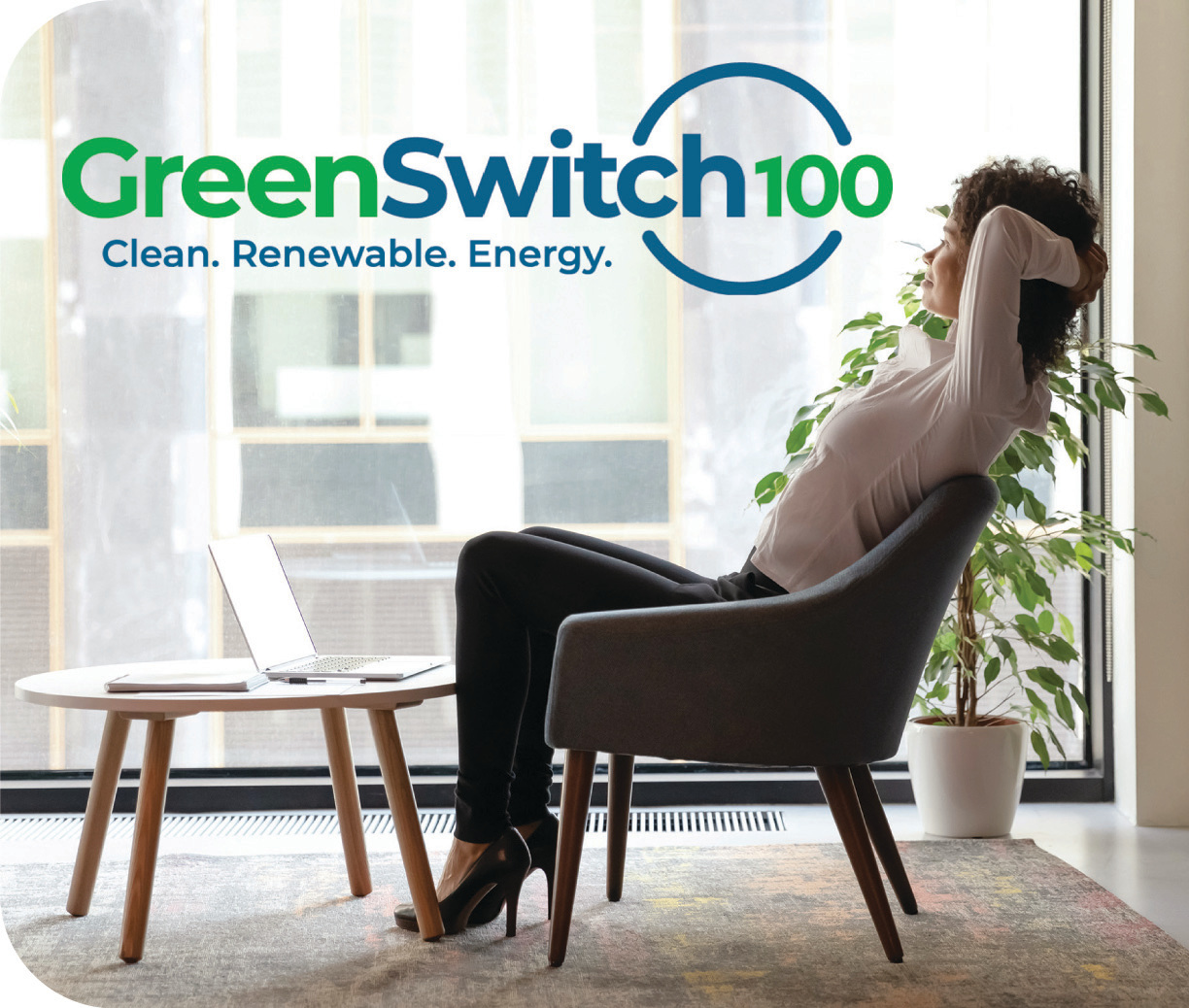 Green Switch 100 is the simple solution for greener energy use. For only 1 cent per kilowatt-hour, we'll match 100 percent of your energy consumption with renewable resources like solar, wind and biogas. For example, if you use 1,248 kilowatt-hours in a month, we will add $12.48 to your bill, and TVA will generate the same number of kilowatt-hours to the grid using renewable resources.
TVA procures renewables to match 100 percent of the member's load.
This is a total energy solution.
All renewable energy is generated in the Tennessee Valley.
This program allows month-to-month participation.
Program consists of 70 percent solar, 20 percent wind and 10 percent biogas.
Just sign up and get started. It's your energy — except now, it's green. 100 percent clean energy with only 1 percent effort. Find out more about Green Switch 100 at MTEMC.com/GreenSwitch100.