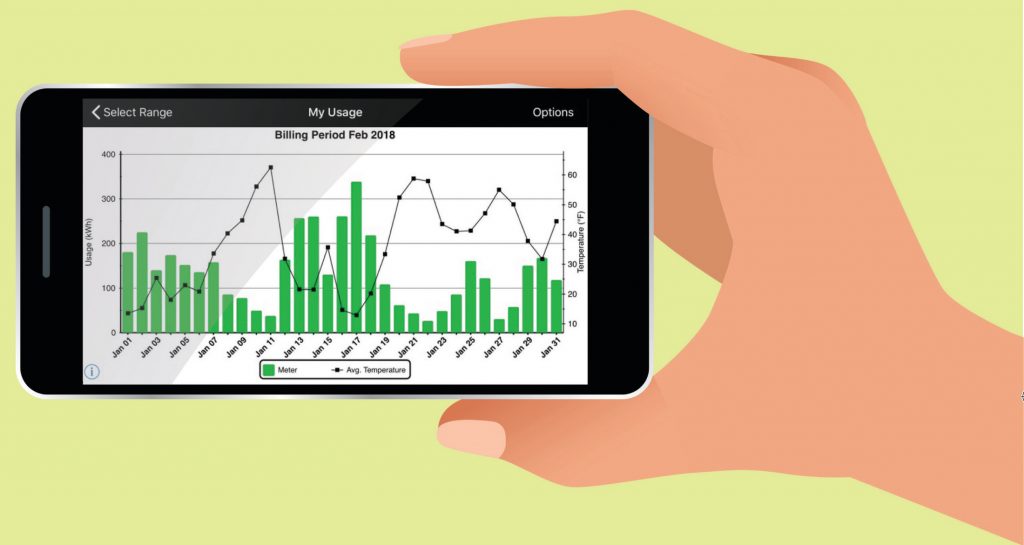 To make your energy use and management easier and more convenient, myMTEMC allows you to manage your account through a mobile app or desktop browser. One of the ways myMTEMC helps you to better understand and improve your energy habits is by showing your energy consumption in an easy-to-read format.
Lynn Borum, an MTEMC energy services coordinator, was asked how he'd recommend using the energy consumption graphs in myMTEMC to create better energy habits. He said, "It's all about awareness of your habits. By understanding how you use your energy, you can identify ways to reduce consumption. The graph shows when you use energy. This information can be used to understand what systems or appliances are using electricity in your home and how to use those less or more efficiently."
This feature is one reason there are currently more than 100,000 MTEMC members who have active myMTEMC accounts.
Even with excellent energy conservation habits, the improvement you see in actual savings depends on the energy efficiency of your home. Using myMTEMC gives you a starting point to discover how and when your electricity demand occurs—the first step to better energy habits by increasing your awareness of consumption.
You can access myMTEMC at MTEMC.com/myMTEMC or download the myMTEMC app for energy information on the go.