SHARINGCHANGE SPOTLIGHT
Area 16 Special Olympics
The Rutherford chapter of the Special Olympics was founded in 1968 and has been providing a valuable and exciting event that is loved and respected by everyone who participates or watches. The Special Olympics are, in fact, very special to the kids and adults with intellectual disabilities who they serve. As mentioned, most of us know about the nationwide annual event. But do you realize the Special Olympics offers sports training and athletic competition 365 days a year? This gives participants ongoing opportunities to improve physical fitness, develop courage and have fun, all of this among their families, other participants and the community. Please consider being part of it this year. It can be a life-changing experience not just for the participants but you, too.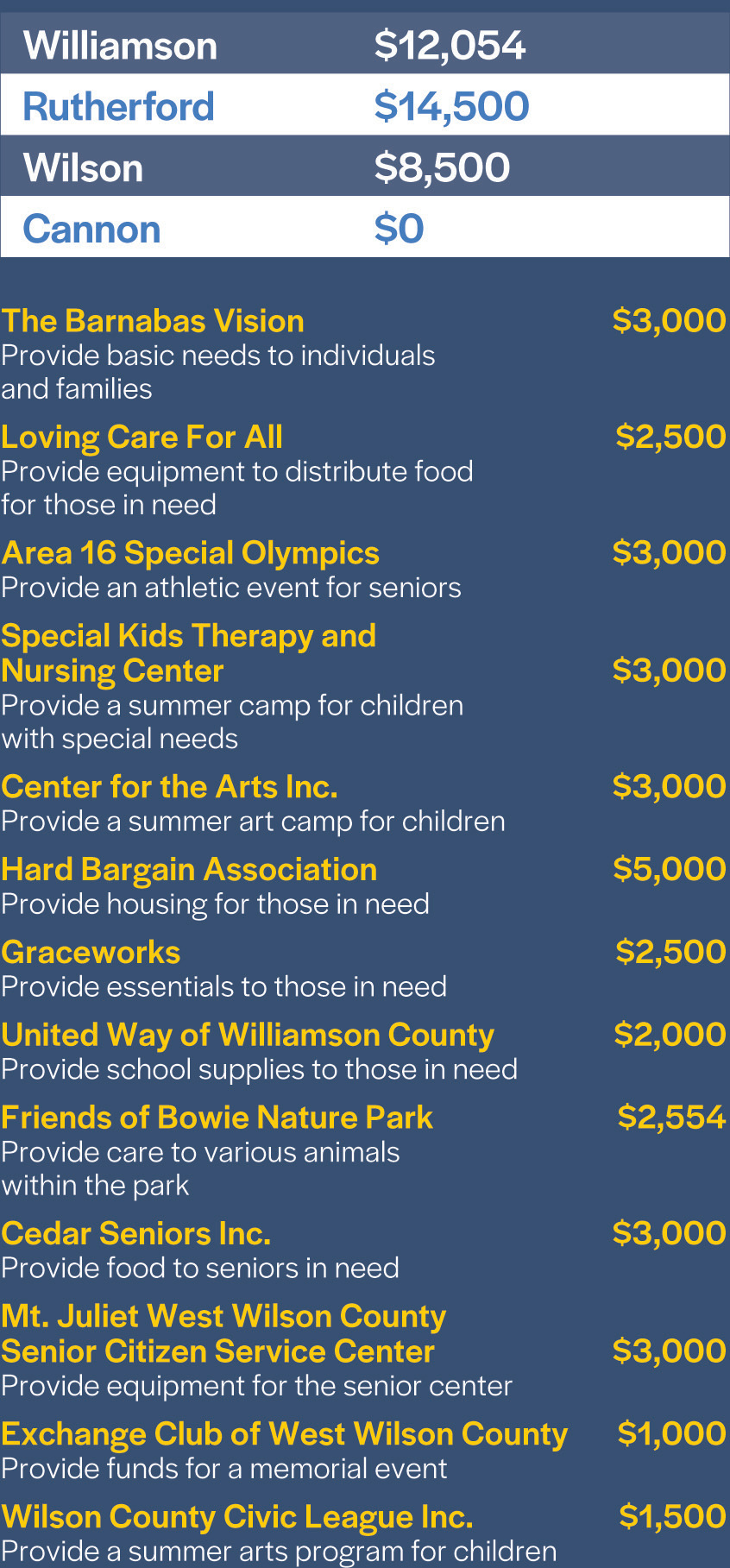 It's the easiest good thing you'll ever do.
SharingChange is MTEMC's charitable foundation whose sole purpose is to give back to the communities we serve. For just pennies a month, participants can support hundreds of local nonprofit organizations.
Since 2003, Middle Tennessee Electric's charitable foundations have touched the lives of countless local individuals — all with the help of our compassionate, caring members. For more information, visit our website at SharingChange.org. *SharingChange is a voluntary program, and members have the option to discontinue participation at any time.