SHARINGCHANGE SPOTLIGHT
SAINT THOMAS RUTHERFORD FOUNDATION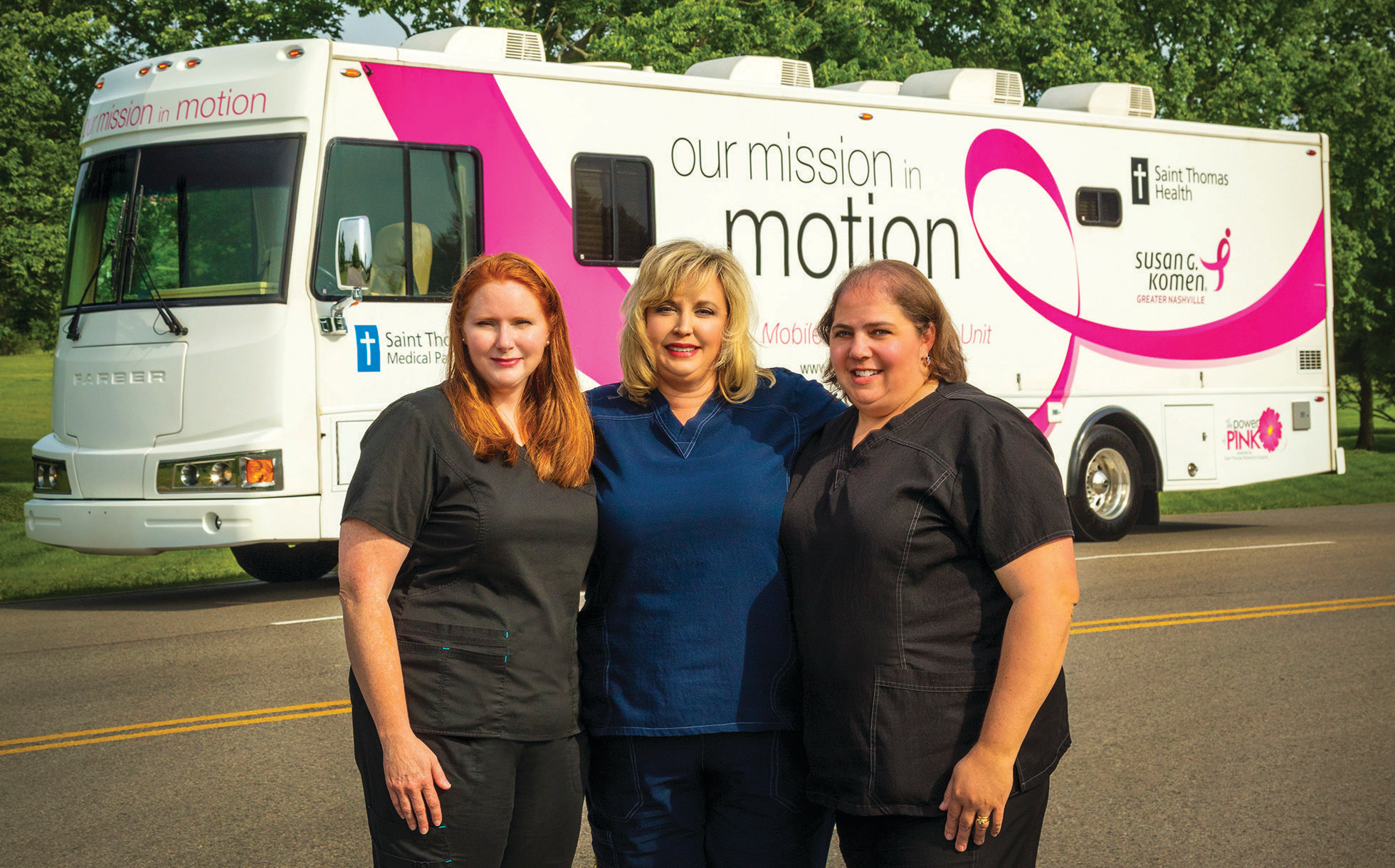 This 'Mission in Motion' can save lives
The Saint Thomas Rutherford Foundation was established in 1984 as a way to support and promote the quality of medical services provided by Saint Thomas Rutherford Hospital. The foundation raises and manages philanthropic gifts that further the hospital's healing ministry. This includes Our Mission in Motion (OMIM), a mobile mammography outreach program of Saint Thomas Health.
OMIM brings screening mammograms to the underserved communities in 26 Middle Tennessee counties. OMIM has provided more than 22,000 screening mammograms, 40 percent of which were for uninsured women. The program has been able to diagnose 90 cases of breast cancer while making stops throughout Middle Tennessee.
The accessibility of discounted and free screening mammograms is essential to fight against breast cancer in Middle Tennessee. Mobile mammography eliminates both time and transportation barriers in order to increase the number of women having annual mammograms.
For more information on Our Mission in Motion, head to
saintthomasdoctors.com/mobilemammography
.