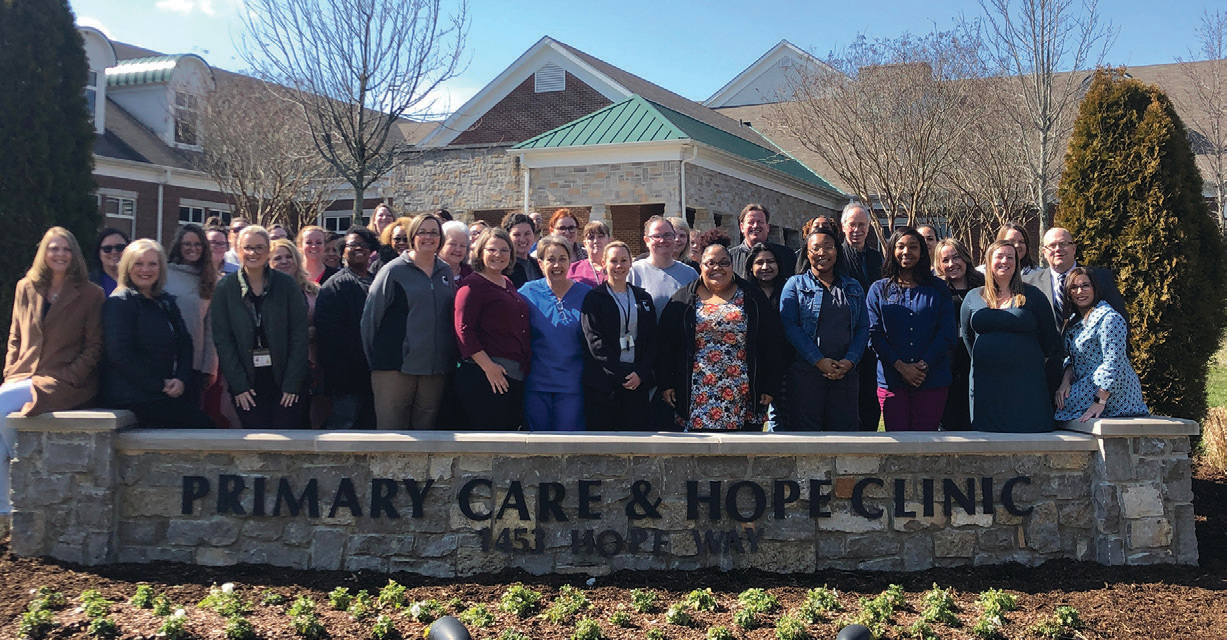 SHARINGCHANGE SPOTLIGHT
Primary Care & Hope Clinic
Serving a needed niche in our community, the Primary Care & Hope Clinic offers medical and behavioral health services to uninsured and underserved families. Its mission is to make sure patients get and stay healthy. This is done through medical care in addition to behavioral health care, a pharmacy, nutrition and diabetes counseling, educational services and breast cancer care. The Primary Care & Hope Clinic was founded in 1992 by a group of concerned citizens who identified the need to increase and improve access to healthcare. The organization's slogan sums it up: "Making a healthy difference one life at a time." It is funded through support from federal, state and local governments, churches, private foundations, and individual and corporate donations, including those from SharingChange.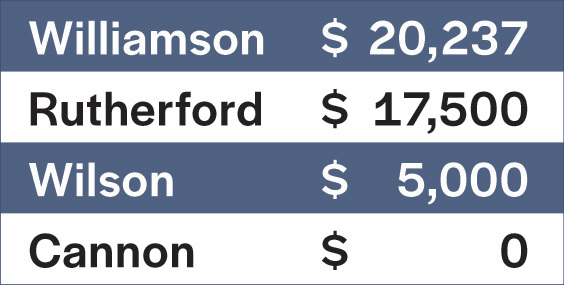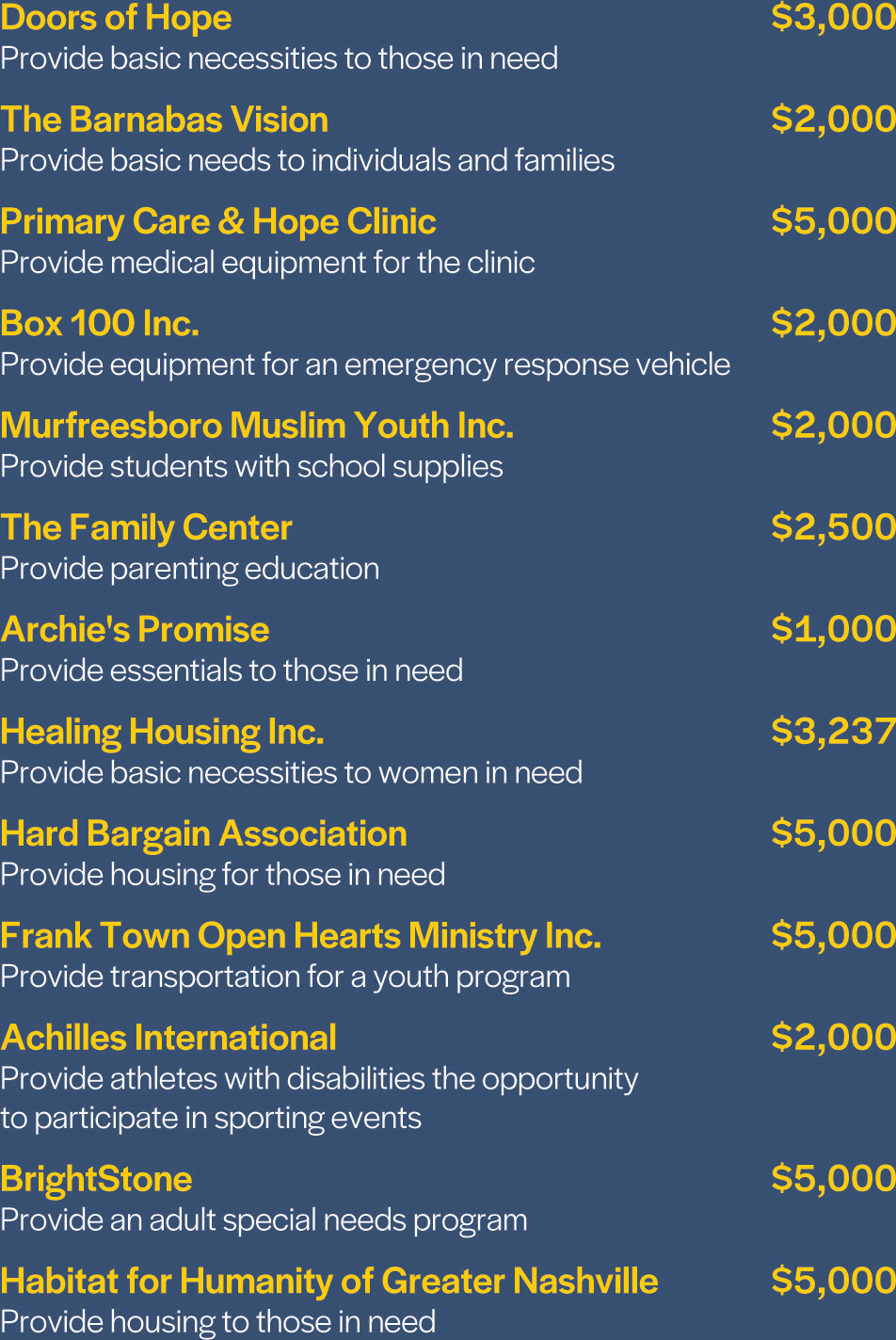 It's the easiest good thing you'll ever do.
A MIDDLE TENNESSEE ELECTRIC FOUNDATION
SharingChange is MTE's charitable foundation whose sole purpose is to give back to the communities we serve. For just pennies a month, participants can support hundreds of local nonprofit organizations.
Since 2003, Middle Tennessee Electric's charitable foundations have touched the lives of countless local individuals — all with the help of our compassionate, caring members. For more information, visit our website at
SharingChange.org.
*SharingChange is a voluntary program, and members have the option to discontinue participation at any time.