SHARINGCHANGE SPOTLIGHT
SharingChange Gordon Bone Memorial Scholarship winners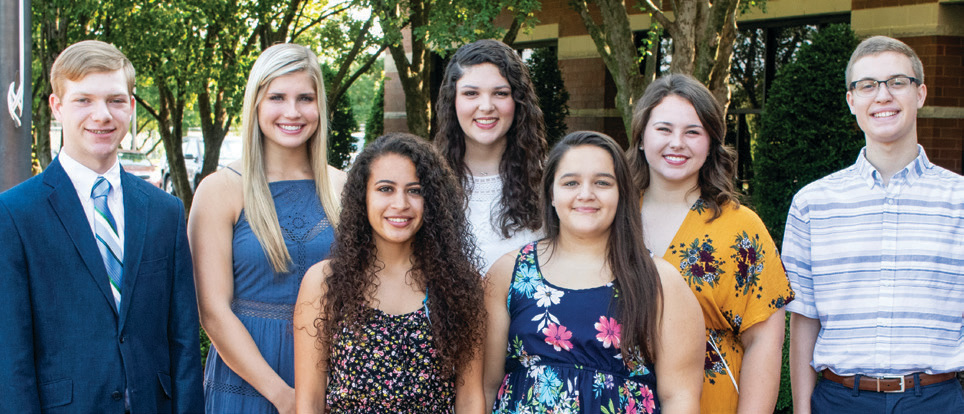 Gordon Bone was a veteran MTEMC board member and longtime chairman who passed away unexpectedly in July. As a leader with a passion for the welfare of the co-op's members, he is most credited for establishing MTEMC's SharingChange foundation. Therefore, it is only fitting that the scholarship funded through our charitable foundation be named after him. In honor of Mr. Bone's leadership, the board of directors has renamed the scholarship the SharingChange Gordon Bone Memorial Scholarship.
The scholarship is used to help students who plan to attend a Tennessee two- or four-year accredited college or trade school. The winners participate in an essay contest judged on a point system in combination with financial needs assessments, current grade-point average, involvement in community service and leadership roles.
If you know deserving students or their parents, make them aware that they can apply at SharingChange.org/Scholarship. It'll just take a few minutes, but the results may last a lifetime.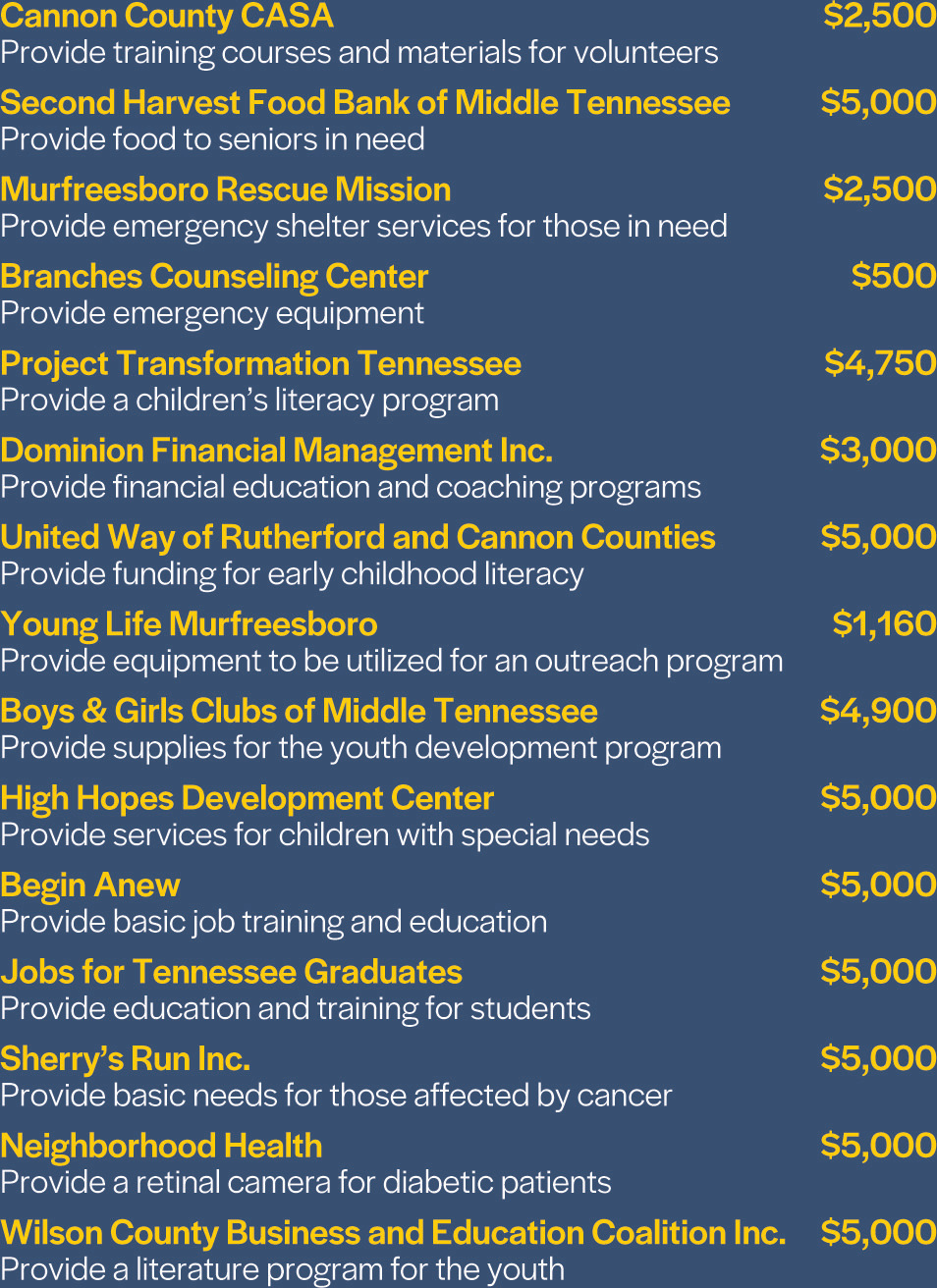 It's the easiest good thing you'll ever do.
SharingChange is MTEMC's charitable foundation whose sole purpose is to give back to the communities we serve. For just pennies a month, participants can support hundreds of local nonprofit organizations.
Since 2003, Middle Tennessee Electric's charitable foundations have touched the lives of countless local individuals. All with the help of our compassionate, caring members. For more information, visit our website at SharingChange.org. *SharingChange is a voluntary program, and members have the option to discontinue participation at any time.