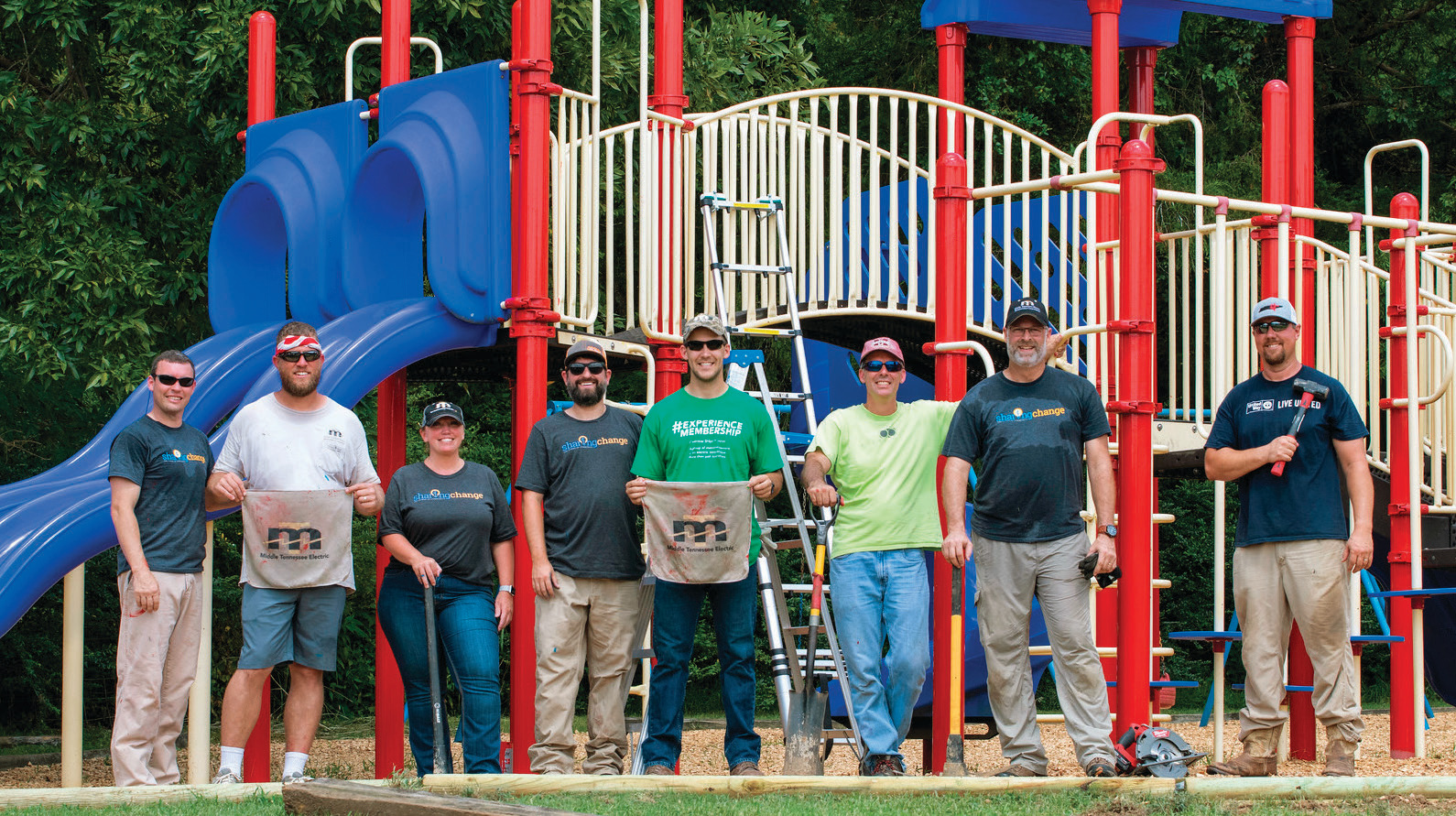 Cooperatives have been around for hundreds of years. Along with their formation was the creation of the values and principles that guide us in providing the best possible service to members and the community. This foundation, based on what we call the "Seven Cooperative Principles," includes Concern for the Community. This means cooperatives work for sustainable development of their communities while focusing on member needs.
MTEMC employees can volunteer one day each year to work on an approved community project. One of the four cooperative-sponsored volunteer efforts Team MTEMC will participate in this year was with the Cannon County School System for the Auburntown Elementary School playground restoration.
Despite hot August weather, Team MTEMC workers added mulch to the playground while others tackled painting playground equipment and repairing yard timbers to contain the new mulch. Their efforts created a safer and better place for Auburntown students to play.
It all adds up to another wonderful way to serve the community. Our community.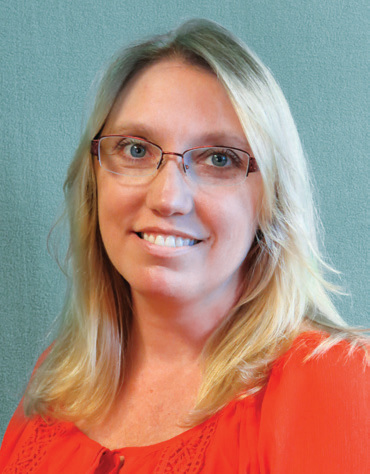 A few thoughts from an MTEMC volunteer
Allison Ragsdale Engineering Asset Designer II
"I've been with MTEMC for more than six years, and one of the things I'm proudest of is how we always try to lend a hand in our community. I can personally tell you of a recent volunteer project, the restoration of Auburntown Elementary's playground. I love to volunteer and particularly love projects that help children, so this was perfect.
"As a cooperative, it is one of MTEMC's missions to be out in the community and helping those who may need it. I feel truly blessed to work for a company that wants to reach out to the community. As employees, we want to serve the communities we live in. Volunteering in the community is important to show our members we care."