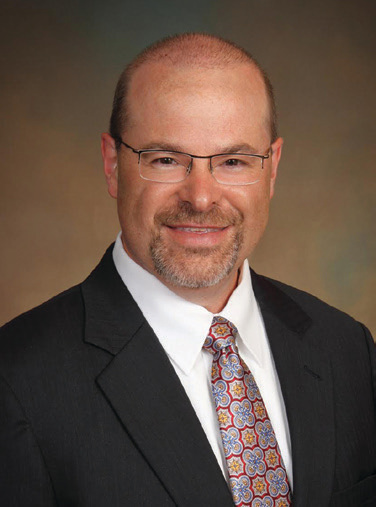 Email, Facebook, texting and other forms of digital media were supposed to sound the death knell for the greeting card industry. It hasn't happened. Even those who find paper or regular mail old-fashioned still have an affinity for cards. U.S. consumers buy 6.5 billion cards annually, and 1.6 billion are holiday cards.
Especially at Christmas, the tradition of sending cards abounds. Something about the ritual of finding just the right card with a special message for the recipient appeals to all generations. As we address envelopes or write notes inside the cards, memories of loved ones and special people in our lives come to the forefront.
I regret that it is not possible to send a card to each Middle Tennessee Electric member this holiday season. Please consider this column the next-best alternative to show Team MTEMC's appreciation of your membership and our remembrance of your support during a year of unprecedented growth and progress at your electric cooperative.
First and foremost, we exist to provide our members safe, reliable and affordable electricity. Now, with our fiber/broadband partner, United Communications, we seek to deliver high-speed internet and high-value communications services. In all things, we strive to provide world-class service, especially when it comes to improving the lives of those we serve. In a fast-changing industry, we still believe in respect; personal relationships; problem-solving; teamwork that includes our board of directors, employees and members; neighborliness; community; and commitment.
Sounds sort of old-fashioned, doesn't it?
Some old things — like Christmas cards and service excellence — never go out of style. Team MTEMC has you to thank for it. Your comments, suggestions, phone calls, emails, notes of thanks and even criticism encourage us while reinforcing the importance of being a member-owned, locally governed, not-for-profit service provider.
We look toward the future with optimism and backward with a pride born of 83 years of service. MTEMC's journey continues, and all of us feel blessed by the opportunity to serve our membership. On behalf of the entire organization, I wish you a heartfelt Merry Christmas and Happy New Year, praying for a spirit of peace and goodwill for 2020 and beyond.