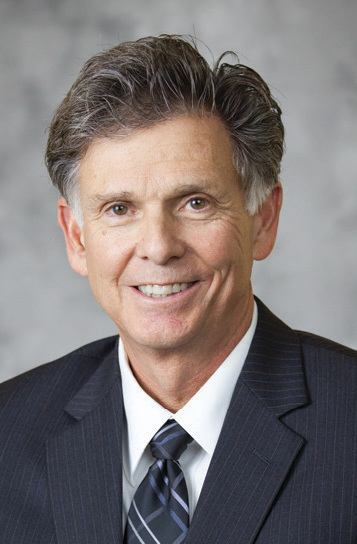 We have 79 employees on the team here at Mountain Electric Cooperative. Combined, our employees have more than 1,400 years of service to our co-op and the communities we serve.
Randy Stewart joined our team in 1978. He is a meter/radio/substation maintenanceman and our longest-serving employee. Randy works out of our Mountain City office and spends each day overseeing the operations of our metering and radio systems and performing maintenance on substation and other specialized line equipment.
We also have brand-new people on our team. Brent Forman and Caleb Guy joined our team in January as line clearance workers. We are pleased to welcome them to the co-op.
We have employees who have been with us for decades and some who have only been with us for a short time. We have employees who climb poles and others who work at computers. Some of our people plan service programs, and others build regulator banks. We have employees who keep track of energy consumption and employees who keep track of nuts, bolts, poles and wires.
Regardless of the differences in their everyday jobs, the people on our team have a couple of things in common.
They are committed to safety. This is a dangerous business. Energy powers our modern conveniences, but it is also deadly. We provide our people with the equipment and training they need to be safe, but nothing is better than having someone watching your back. Our employees look out for others on their crew and for the people in their communities.
They love the places we serve. To the people who work in our corner of Tennessee and North Carolina, these are not just places on a map. Our employees live here. We want to see these places succeed — not because it is good for the co-op but because it is good for our families and the people we care about. Our loved ones work and live here, too, and that makes a difference.
They understand the communities and people we serve. Few people know more about the places we serve than our employees. Each day, they talk with families and businesses owners, and they are up close and personal with the needs of the counties and people we get to serve. This awareness helps us — as a co-op — better respond to the needs of our consumers.
These 1,400 years are more than the total time our employees have worked here. To me, they represent a deep commitment to improving everyday life for the people and places we serve. I am grateful for our employees who choose to get up each day and work to make the places we serve better.
These good folks are assets to our co-op and our communities, and it is a real honor to work alongside them each day.