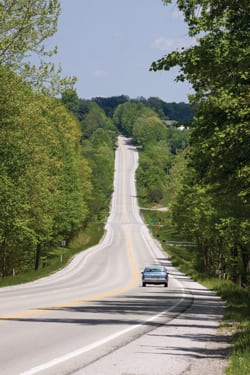 Taking the Scenic Route
In the fast-paced lifestyles many of us lead, taking a trip begins by finding a way to get from point A to point B as quickly as possible. Gone are the days of folding an unwieldy map to the correct area of the state or thumbing through the over-sized pages of an atlas to highlight the route. Today, mapping a trip is easily accomplished with a few keystrokes. We set a destination on our favorite GPS and press start.
Rarely do we deviate from following the turn-by-turn directions. The GPS will almost always find the quickest and/or the shortest route — though not necessarily the most interesting.
Driving along any Tennessee Interstate, you are likely to see some beautiful scenery but also likely to miss the charm, flavor and experiences of the rural highways.
The backroads hold the keys to finding the best Tennessee has to offer. Visitors who slow down will have the opportunity to get to know the Volunteer State and its people a little bit better.
The Tennessee Department of Tourist Development has devised a program to get visitors off the Interstates and into some of the backroad communities to experience all Tennessee has to offer.
The Discover Tennessee Trails and Byways program includes 16 driving trails through all 95 counties of Tennessee. Also, the www.tntrailsandbyways.com website is a part of a family of sites under www.tnvacation.com.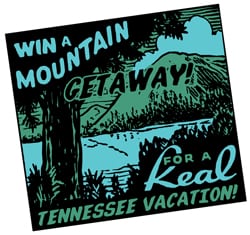 Following any one of the trails or byways, visitors will experience our culture firsthand. Feel history by touring Civil War battlefields. Walk where three U.S. presidents lived in Tennessee. Listen to our musical roots from blues to bluegrass. Soothe your tastebuds with your delicacy of choice — perfectly cooked barbecue, MoonPies, aged whiskey or a fine milkshake. Experience nature on its terms in the Big South Fork National River and Recreation Area or the Great Smoky Mountains.
Along each designated trail and byway, printed guides detail numerous points of interest. The self-guided driving tours can range from 14 to more than 475 miles. The beauty of it is that you start and stop where you want. The length of time you explore is completely up to you. Most locations are open to the public, but some are private residences and are off-limits or require reservations.
The following pages include a glimpse into the adventures you could find on each trail.
Statewide Trail
Tennessee Civil War Trail
Tennessee has a past rich in Civil War history. For that reason, the Tennessee Civil War National Heritage Area is unique in that it's America's only such designation that encompasses an entire state. You'll find sites that were influential to our nation's great struggle — from the fiery rhetoric of the secession debates to the war's bloody battles to the struggles under Reconstruction.