More than 300 young adults from across Tennessee, including Tom and Rebecca McDow from Covington, met in Franklin on Feb. 21 and 22 for the 2020 Young Leaders Conference. The McDows were sponsored by Southwest Tennessee Electric Membership Corporation to attend the annual conference that brings together rural Tennesseans to learn about cooperatives and discuss issues facing their communities.
The Tennessee Council of Cooperatives (TCC) co-sponsors the annual conference with Tennessee Farm Bureau Federation's Young Farmers and Ranchers organization.
Keynote speaker Temple Grandin, author, inventor and consultant to the livestock industry, shared her experiences living with autism. Grandin was the subject of 2010's Emmy- and Golden Globe-winning semi-biographical film "Temple Grandin."
"Robots and computers will not replace plumbers, electricians, mechanics and welders," said Grandin. "There are different types of thinkers, and we need to encourage those with autism and attention-deficit disorders to find their own ways to be independent and successful."
Other presentations at the conference covered a variety of subjects aimed at educating leaders about cooperatives, building leadership skills and exploring topics important to rural Tennesseans.
"We had a great time at the Young Leaders Conference," said Tom McDow. "It was great to hear what initiatives are being taken to continue to provide the best way of life to rural Tennessee. We were very interested in the effort the state is putting into broadband for our rural areas. Dr. Temple Grandin was a guest speaker, and it was very refreshing to hear her insight on how everybody has something they are good at. She has autism, but has become very successful with the cattle business due to her innovative thinking. Tennessee needs more students learning trades to continue to increase our middle class. Overall, it was a great conference, and we learned so much from it. Thank you to Southwest Tennessee EMC for sponsoring us."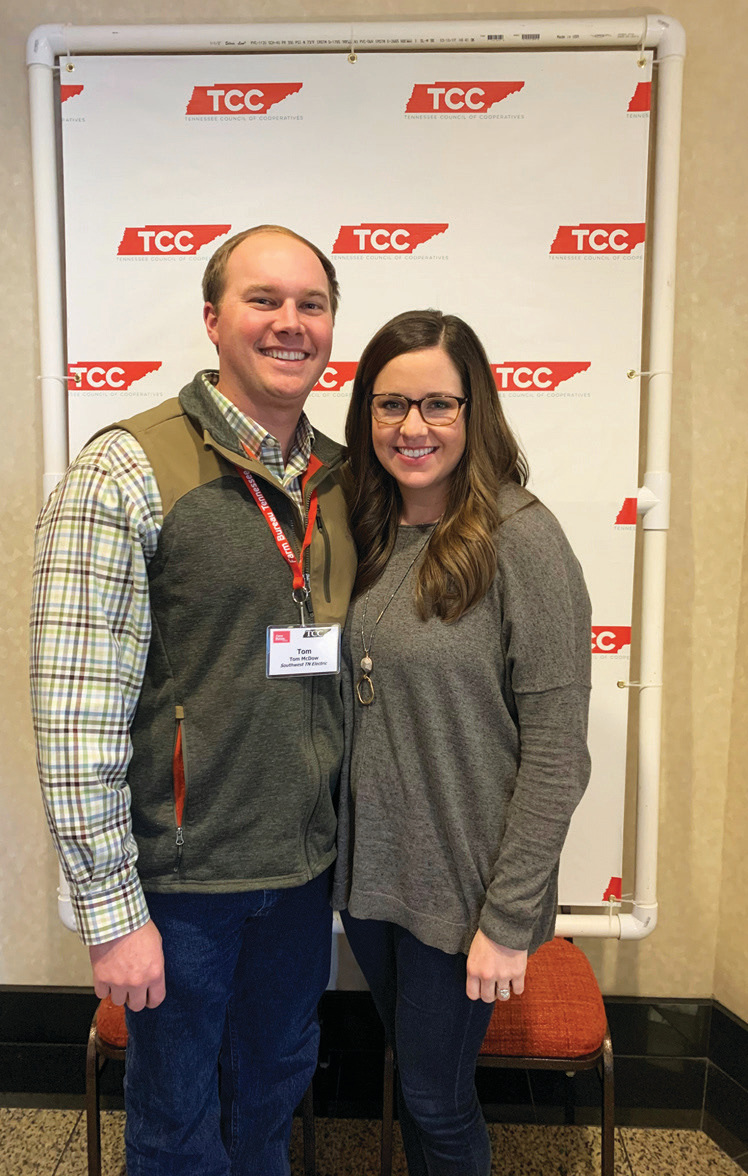 "We were proud to have the McDows representing Southwest Tennessee EMC at this year's conference," said STEMC President Kevin Murphy. "We are investing in the future of the communities we serve, and that is not limited to infrastructure. Each year, the Young Leaders Conference brings together talented young leaders from across Tennessee to learn and share ideas. We are excited to see the impact this will have on our communities in the years to come."
The Tennessee Council of Cooperatives is a statewide organization supported by Tennessee's 60 member cooperatives, including 23 electric cooperatives and 29 farmer cooperatives.