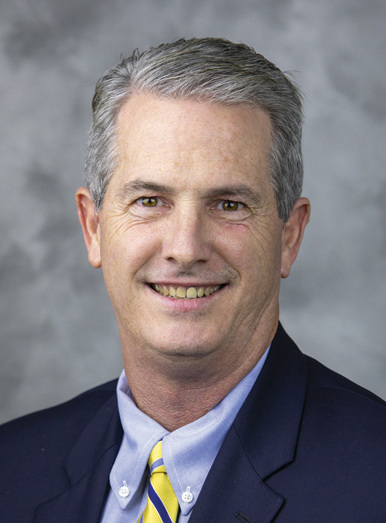 According to the National Day Calendar, more than 1,500 national days of remembrance or recognition will be celebrated in 2020. Many of these take place in April. Some of these special days are important and worthy of consideration.
April 2 is World Autism Day, an opportunity to celebrate the millions of individuals and families affected by autism. April 9 is National Former Prisoner of War Recognition Day, a time set aside to honor the courageous men and women who have served and sacrificed for our nation. April 19 is National Oklahoma City Bombing Commemoration Day in remembrance of those impacted by this tragic event in 1995.
Other days seem far less important.
April 5 is National Deep Dish Pizza Day, April 14 is National Reach as High as You Can Day and April 20 is National Lima Bean Respect Day.
However, three days on this month's calendar are particularly meaningful for your electric co-op.
Monday, April 13, is National Lineworker Appreciation Day. Our lineworkers go above and beyond to provide reliable energy to the communities we serve. They have a dangerous job that frequently requires them to leave their families for days at a time. Help us celebrate their service and sacrifice by shaking their hands if you see them around town or by using hashtag #THANKALINEWORKER on social media.
April 22, 2020, marks the 50th anniversary of Earth Day, an annual event to celebrate and protect our planet. Our power supplier, the Tennessee Valley Authority, has reduced carbon emissions by 60 percent from 2005 levels — about twice as much as the U.S. energy industry as a whole for the same time period. We applaud these efforts to balance environmental stewardship with affordable, reliable energy.
Finally, National Arbor Day is celebrated on April 24, the last Friday in the month. Trees beautify our environment, provide oxygen and habitat and protect our topsoil from erosion. The safe and reliable operation of our electric system often requires us to manage the growth of trees near power lines. All of our trimming practices follow guidelines established by the International Society of Arboriculture.
Whether it is National Vitamin C Day (April 4) or National Picnic Day (April 23), you can be confident that the entire team at each of Tennessee's electric cooperatives is here to provide safe, affordable, reliable and clean energy to our communities day in and day out.