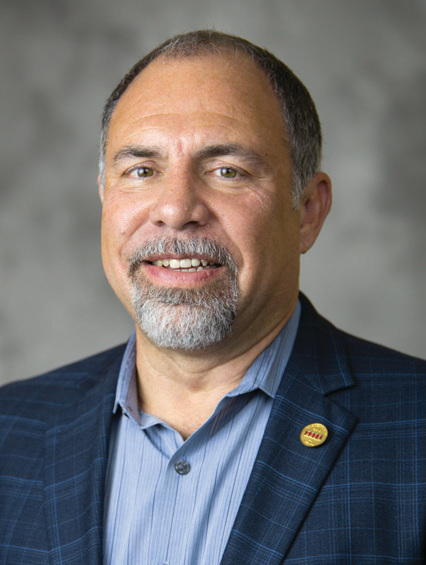 October's installment of The Tennessee Magazine is one of my favorite issues of the year. It's when we compile and share the "Best of Tennessee" — locations and products throughout the state: museums, entertainment venues, parks and a variety of foods. My favorite categories are burgers and shakes. In fact, over the years I've done a lot of "field testing" in those categories as I've traveled the state — increasing my knowledge, cholesterol level and waistline.
I believe that Tennessee's electric cooperatives are themselves a "Best of" in a number of categories.
We have more than 2,500 co-op employees across the state. Every day, they provide the power you need at work, home and play. They're on call 24 hours a day, 365 days a year. We like sunny days with no storms, but when trouble arises, they're ready for the challenge. They provide their best every day in customer service, member relations and operations.
In addition to taking care of the their home cooperatives, line crews are always ready to help in other states. As I write this, we are at the midpoint of hurricane season. Yet this year, we've already dispatched crews to Georgia and North Carolina to assist with recovery from the slow-moving, erratic but destructive Hurricane Dorian. When we send crews, we send our best. These crews work long hours to restore electricity as quickly and safely as possible. And it shows; our crews receive accolades from the co-op member-owners they help. "Best we've ever seen" is frequently heard.
We try with partners to be the best in economic development. Many of our rural communities are hurting economically and are in need of assistance. We've said it before: Tennessee's rural and suburban communities matter. Cooperatives provide loans and other assistance to grow businesses in our communities. And many cooperatives are building fast, reliable broadband networks to provide the services needed for those businesses as well as for schools, medical service facilities and homes.
We're committed to making rural Tennessee the best location to build or grow a business.
Our efforts to be the best extends to our cooperative youth. Each June, we participate in the Washington Youth Tour, a program sponsored by the National Rural Electric Cooperative Association, Tennessee Electric Cooperative Association and your local cooperative. Numbering some 180 students and chaperones, Tennessee's delegation is one of the largest sent by any state. This continued commitment to the youth of our communities helps ensure that tomorrow's leaders have an understanding of their nation's history and rural electric cooperatives. It's a major undertaking of time and resources requiring months of planning, but the end result is the best trip of these students' lives.
And who do we send? The brightest and best from high schools located in our cooperative service areas.
By investing in our youth, we're investing in the future of our communities. By investing in economic development, we ensure the growth and well-being of our communities. And through the dedication of our employees, we continue on the path of building and operating an electric infrastructure that is second to none.
The goal of Tennessee's electric cooperatives is — always — to be the best for the 2.4 million people who call rural Tennessee home.