Murfreesboro entrepreneur takes on old barns and finds new life
Seemingly simple shelters from the outside, barns symbolize utilitarian rural farm life, their varying styles showing the customized care owners have taken in configuring their barns to safeguard their most important products, tools, supplies or even livestock. And as farmland is subdivided into neighborhoods boasting multiple homes per acre or barns reach the end of their useful lives and fall into disrepair, they must be safely removed.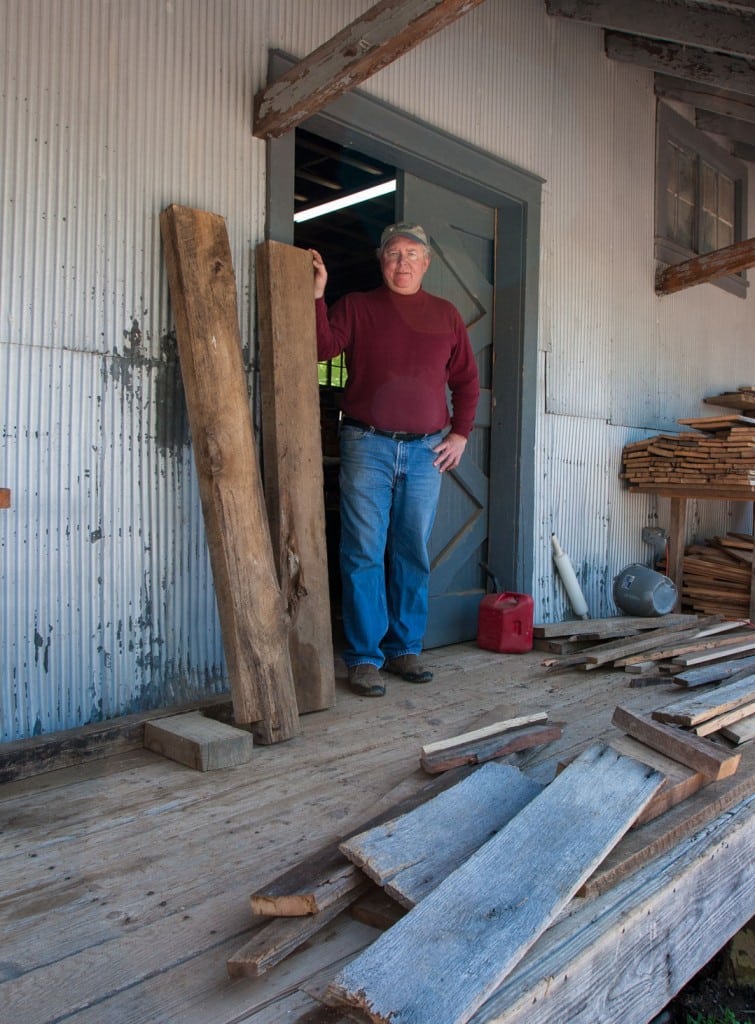 Eagle Reclaimed Lumber in Murfreesboro is giving new life to razed barns, repurposing their boards to produce beautiful flooring, furniture and other accents marked by character that only years of faithful service can impart. Owner Michael Watson, a Middle Tennessee Electric Membership Corporation member from Rockvale, says he's proud to take something that's "destined to be bulldozed and burned" and, with a little refining, producing showpiece home furnishings.
"We're a true reclaiming company," he says. "We tear down barns, buildings and houses and reclaim the wood strictly for repurposing into flooring, wall board, bead board and furniture. There are just outstanding, beautiful pieces of lumber that come out of these structures."
Eagle Reclaimed Lumber began with a personal project: Watson's disassembly of a barn to move to his farm. He says he realized there was a market for reclaimed lumber when people asked to buy the wood from that first demolished barn. Today, his company specializes in taking down old structures, a process Watson says his crew is well prepared to perform, possessing all the necessary insurance packages and experience. Salvageable wood is reclaimed and repurposed into boards and finished furnishings for commercial, residential and wholesale customers across the nation.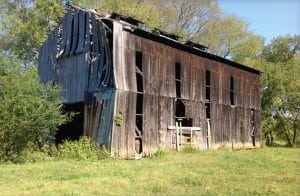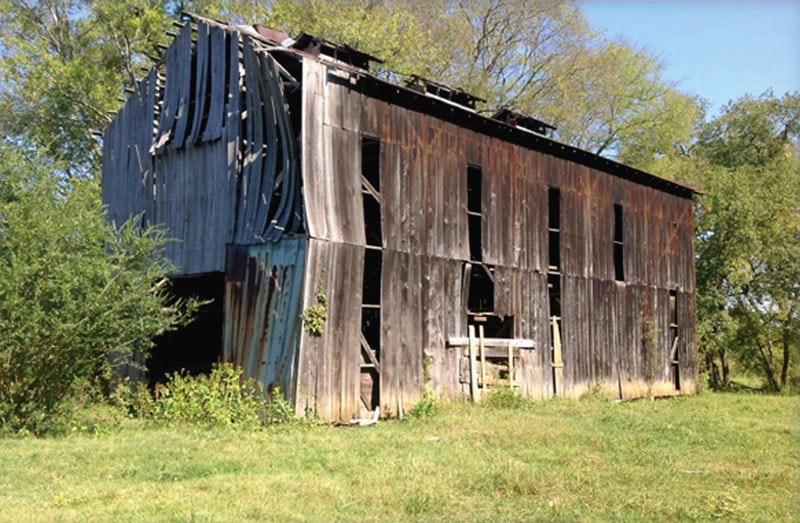 "We will sell to the simplest woodworker who wants one stick, and we'll sell a truckload to a wholesale customer," says Watson, explaining that any client can browse the company's lumber yard and its countless varieties of boards and beams. "The hobbyist who wants to use his craftsmanship to build something meaningful for his family has full access to our yard. We'll spend time with him to be sure he gets exactly what he's looking for."
That's a point of emphasis from Watson: He prefers that customers come to Eagle Reclaimed Lumber's Murfreesboro workshop and lumber yard where they can peruse the stacks of wood and see examples and photos of products like tables, countertops and mantels as well as the company's popular flooring and decorative wall boards.
"We encourage everyone to come in to become part of the process," Watson says. "We're a custom yard, and we love the interaction."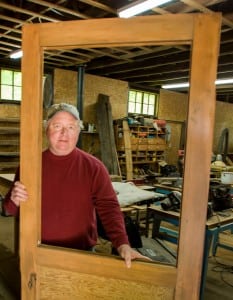 "Using the reclaimed wood, you're going to have nail holes, worm tracks, bug holes, so it has a tremendous amount of character," he explains. "Plus, we document each barn, so we know where the wood comes from. We can give customers pictures to show what the barns looked like before they were torn down."
Watson notes that due to the labor required in dismantling structures, transporting wood, pulling nails and finishing, reclaimed wood is a little more expensive than stock at the local home improvement store. But he adds that reclaimed lumber doesn't cost too much more, and his company offers different types of wood at varying price points. He also stresses that conserving and repurposing barn wood — and honoring the history tied to those boards — more than make up for the price difference.
"I've found over the years that conservation is an ethic, and we're here to expose people to it," he says. "The beauty in repurposing reclaimed wood is that if you know where it comes from and understand what it took to build that barn or house, I believe you'll have more of an appreciation for this wood."
Salvage history
Eagle Reclaimed Lumber specializes in removing barns and repurposing their wood. The company's workshop and lumber yard are located at 215 S. Cannon Ave. in Murfreesboro. For more information on its services and products, visit www.eaglereclaimedlumber.com or call 615-624-8238.