On Aug. 13, Southwest Tennessee EMC had our first-ever virtual annual meeting. In the President's Report, I spoke about changes at STEMC since our last meeting in August 2019. Following is an excerpt from the annual meeting about our progress in the area of broadband/internet access for our members.
In January 2020, Southwest Tennessee Electric Membership Corporation successfully acquired Aeneas Internet and Telephone, one of West Tennessee's top internet and telephone providers.
This partnership will allow the two organizations to combine their resources and decades of experience to offer affordable and reliable high-speed internet and technology services to the members of STEMC. With the events of 2020 resulting in an increased need for high-speed internet, both groups viewed this no longer as a luxury but as a necessity.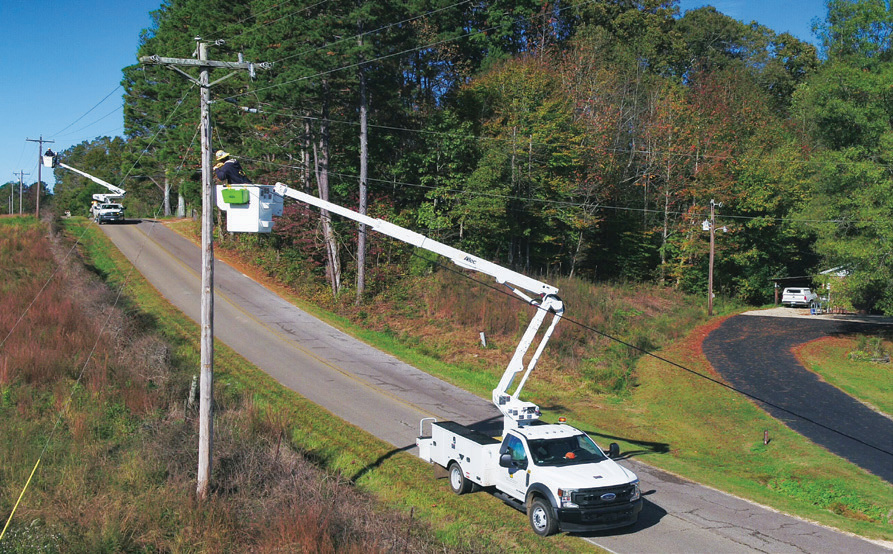 The collaboration of the two local companies that share common values was fueled by the idea of working together to provide an improved broadband solution for local area consumers. With the knowledge and expertise of Aeneas and large support of tools and infrastructure from STEMC, the idea of combining resources seemed a win-win situation for our membership.
The STEMC board of directors unanimously approved the purchase of the local internet/telephone company at its monthly board meeting.
The plan is to provide broadband services to all STEMC members in a five-phase, five-year project with each phase taking approximately a year to complete. We have just completed the first year of construction and built nearly 1,000 miles of fiber in parts of four different counties. Our team, headed by STEMC Vice President of Technical Operations Billy Gordon and Aeneas CEO Stephen Thorpe, is planning to beat the five-year goal.
This concludes my update on the progress we have made with STEMC and Aeneas. I think our plan for budget year 2022 is very bright.
Together we can build a brighter West Tennessee.
Please check the back cover of this issue of The Tennessee Magazine for rates or visit stemc.com/internet for more information and to check availability in your area. You can also follow STEMC and Aeneas on Facebook to get the latest updates as new areas become available.
If you would like to view the entire annual meeting online, visit stemc.com/2021AM.