More than 150 electric co-op members from across the state were in Nashville Feb. 11 and 12 for the 2019 Legislative Conference to deliver an important message to lawmakers: Electric co-ops and their consumer members are important to Tennessee.
The 2018 election brought seven new senators and 26 new representatives to this year's General Assembly. Co-op members, directors and staff met with familiar faces and with new ones during 100 separate meetings with lawmakers on Feb. 12.
"While many of these freshman legislators know about co-ops, some do not," says DREMC Interim President and CEO Charles McDonald. "It is important for us to tell the story of electric co-ops, and we went to Nashville to deliver a powerful message: Rural and suburban Tennessee matter, and electric co-ops are a big part of their growth and prosperity."
"State lawmakers are often asked to make tough decisions that can impact electric co-ops and the lives of the 2.5 million consumer-members they serve," says Mike Knotts, vice president of government affairs for the Tennessee Electric Cooperative Association. "Electric co-ops maintain a presence in Nashville and Washington, D.C., to help lawmakers understand how legislation will impact the people back home."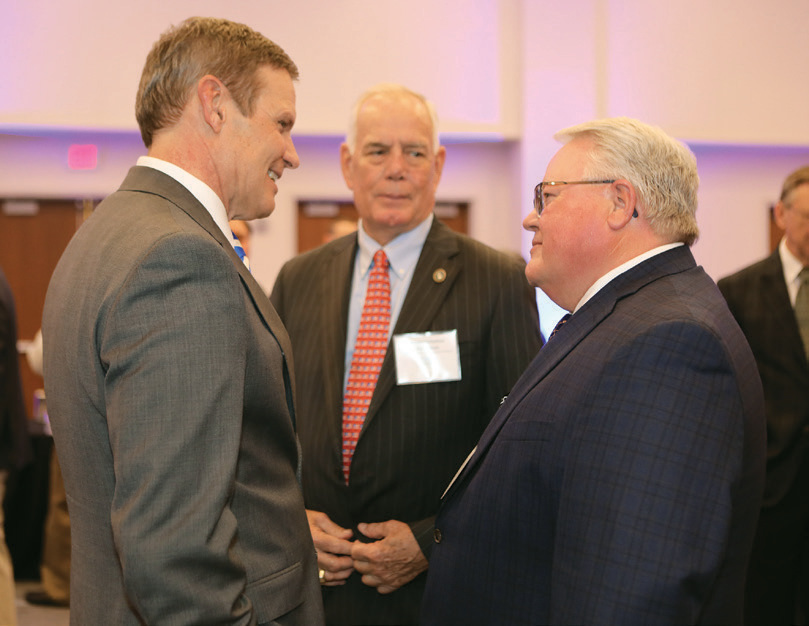 During visits, co-op representatives spoke to legislators about local governance, tax issues, broadband and other regulatory concerns.
The evening after the visits, Gov. Bill Lee stressed the importance of rural Tennessee while speaking with electric co-op leaders. He spent nearly an hour discussing the administration's plans and policy positions and the role that co-ops play in the communities they serve.
Electric co-ops are best known for energy, but they have far-reaching impacts on rural and suburban areas of the state. From economic development to youth programs to broadband expansion, electric co-ops enable many Tennessee communities to grow and prosper.