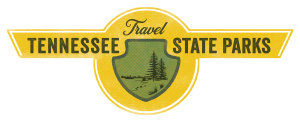 Tennessee state parks are often known for their scenery, but they can also honor important events or individuals in our state's and nation's history. Cordell Hull Birthplace State Historic Park is one such venue. If not for this park's dedication to pre-serving Hull's memory, time could have forgotten this homeplace.
Located in Byrdstown, the 55-acre park is named after the longest-serving secretary of state in history, Cordell Hull, who was born here in Pickett County in 1871.
While visitors might enter the park's museum unaware of Hull's significant contributions to state, national and international politics, they leave with a much better understanding of this Tennessean's historical impact.
Cordell Hull worked in Congress as a House member and senator for 22 years before becoming Franklin Delano Roosevelt's secretary of state.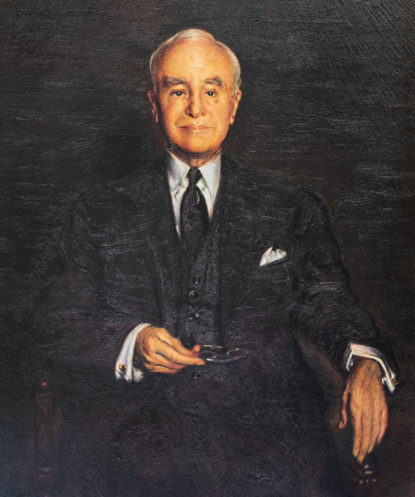 "A lot of the policies he created while he was in the legislature are still in place today, but his one greatest achievement would be the United Nations and writing the foundations of it," said Monique Johnson Hodge, the park's manager for more than three years and Volunteer Energy Cooperative member.
In 1945, Cordell Hull became the first Tennessean to receive a Nobel Peace Prize for his significant work founding the United Nations. Despite this distinction, many do not know who he is when they visit the park.
"If you're not in a certain generation, you've probably never heard of Cordell because he died in 1955, and so many people alive today were never part of that world," Johnson Hodge said.
The park, about 40 miles north of Cookeville, seeks to exhibit the era Cordell Hull grew up in and to keep his legacy alive.
Museum and archive
The collections feature items Cordell Hull acquired throughout his life, ranging from gifts from significant international figures to documents marking his accomplishments. One prominent display contains an official replica of his Nobel Peace Prize, which Johnson Hodge said is a notable item since not many replicas exist. They must be applied for and approved by the Nobel Peace Prize board in order to receive one.
The park's archives house Cordell Hull's personal book collection, along with official documents and objects, all reflecting his love for policies and international affairs. The archives are closed to the public, but the park usually holds Coffee with a Ranger events in October, American Archives Month, where park employees choose archive items to bring out for the public to see. Check the park's Facebook page to see if the event is on for October. In the future, the park hopes to find a way to make the archives accessible to the public for historical research.
Gardens/log cabins/picnicking
Two log cabins and two period gardens are located at the state park. The log cabins were in use until the 1950s and were restored and furnished with details indicative of Cordell Hull's childhood. Visitors can see spinning wheels and a working fireplace in the dogtrot cabins, which the park staff utilize for programs and living history.
Near the cabins lie the kitchen garden and the herb garden. The kitchen garden, which has been the staff's primary focus this summer, features vegetables and fruits like tomatoes, jalapenos and watermelon. The herb garden has plants used for cooking and various remedies like lavender, mint and sage.
The state park recently built a smoke-house near the gardens and is looking to rebuild the farm, including an orchard, in future projects.
Caving and hiking
The Bunkum Cave Loop Trail is located across the road from the cabins. It is roughly 1.5 miles roundtrip and moderate, so Johnson Hodge recommends wearing proper shoes for the hilly nature of the rock- and leaf-covered path. The forested trail has wildflowers like crane-fly orchid, foam flower and Indian paintbrush along with various colorful fungi. Hikers can spot many squirrels and the occasional deer or turkey. Songbirds can be heard on the path and even the occasional cow due to the trail's close proximity to a farm. Water can also be heard as hikers get closer to the cave.
Two observation decks above the cave give hikers an overlook of the terrain below. A sign indicates a narrow spur trail that descends steeply to the cave.
Bunkum Cave has a stunning entrance at 100 feet wide and 50 feet tall. The inside of the cave stays 55 degrees year-round. There are three species of bats in the cave. The park offers hiking and spelunking events. Park visitors wanting to go spelunking must acquire free cave permits before arriving at the park. The cave is open from May 1 to Aug. 31 during normal years, but this year the opening was postponed until June.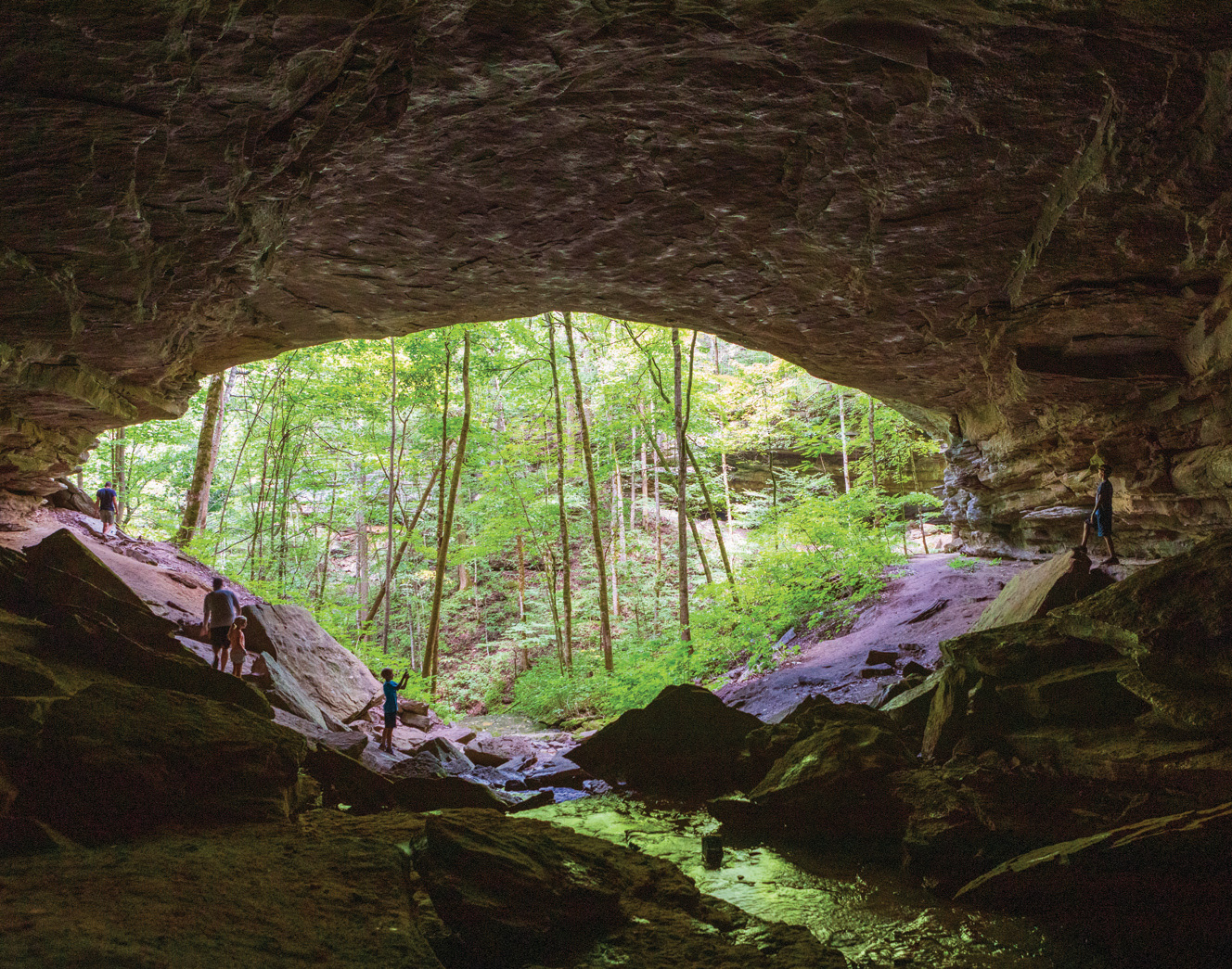 The park also has a new storybook trail that was finished last winter as a part of an ongoing project implementing storybook trails in multiple Tennessee State Parks in conjunction with the Governor's Books from Birth Foundation and Dolly Parton's Imagination Library. The 0.5-mile gravel trail was created by planting colorful Tennessee-native wildflowers to divide the trail and has panels showing pages from the children's book "Maple" by Lori Nichols.
Programs
In 2019, park staff was recognized by Tennessee State Parks for Excellence in Interpretation for their programs. The park's popular folk-art programs focus on crafts typical of the 1800s ranging from spinning and basket weaving to chair caning and spoon making. These popular classes are big draws for visitors to the park.
In response to the pandemic, class sizes have been decreased to allow for social distancing, and people must now sign up online beforehand. Park staffers follow rules for face masks and cleaning guidelines to help keep visitors safe.
The Appalachian Test Kitchen, moving online this year, takes a recipe from the 1700s to 1800s and recreates it. These will be broadcast on Facebook Live rather than presented in person.
The state park usually celebrates Cordell Hull Day at the end of September in honor of his birthday. At the time of writing this, officials hope to make adjustments to the event rather than cancel it. Check the park's website and Facebook page for details on Cordell Hull Day along with updates on other seasonal events.
A hidden gem
Though Cordell Hull Birthplace State Historic Park is not the biggest or best-known state park in Tennessee, it offers unique elements from folk art classes and Bunkum Cave to the important historical figure it honors. Park visitors are sure to be taken back in time to a past era in Tennessee history the moment they drive up and see the log cabins, and they will leave with a better appreciation for Cordell Hull.
Cordell Hull Birthplace State Park
To learn more, visit facebook.com/Cordellhullbirthplace or tnstateparks.com/parks/cordell-hull-birthplace.