Finding the Hidden Beauty of Port Royal State Historic Site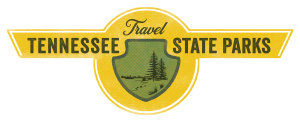 Many historic sites are designated such because of a particular event that happened at that spot. Some-times a site's significance might reach out to additional events or eras of that have contributed to the tapestry of history. And then there are places that almost seem to be history magnets. One such place in Tennessee is Port Royal State Historic Site near Adams.
The town of Port Royal, currently an unincorporated community, is almost as old as the state, having been officially established in 1797, the year after statehood. Long hunters, however, actually camped there as early as 1771 and created a station camp to which they returned year after year.
Like so many river towns of yesteryear, it was once a bustling business district with general stores, taverns, warehouses, tailors' shops, silversmiths, furniture makers, blacksmiths, churches, inns and even a silk mill. Foundations of some of these buildings can be seen as you walk around the area today.
All this commerce was made possible in large part because Port Royal was home to a tobacco inspection point and a flatboat port from which loads of dark-fired tobacco would travel down the Red River and eventually to New Orleans. Before paved highways, large trucks and railways, rivers were the arteries of commerce, and, thus, towns that once thrived with activity are sleepy now.
The intersection of Old Clarksville Springfield Road and Highway 238 has long been a crossroads to history. The paths of native Americans, long hunters, explorers, settlers, slaves, plantation owners and farmers have been intertwined at Port Royal for some 250 years. In many respects, it's a painful history where cultures clashed.
Before the Civil War, Wessyngton Plantation in nearby Cedar Hill was the largest dark-fired tobacco plantation in the country. It, like much of the agricultural might of the area, was built on the backs of enslaved labor. After emancipation, people who had been enslaved at Wessyngton established churches and schools in the area, opened businesses and, interestingly, even bought parcels of land on which they'd once been forced to work without payment or personal freedom.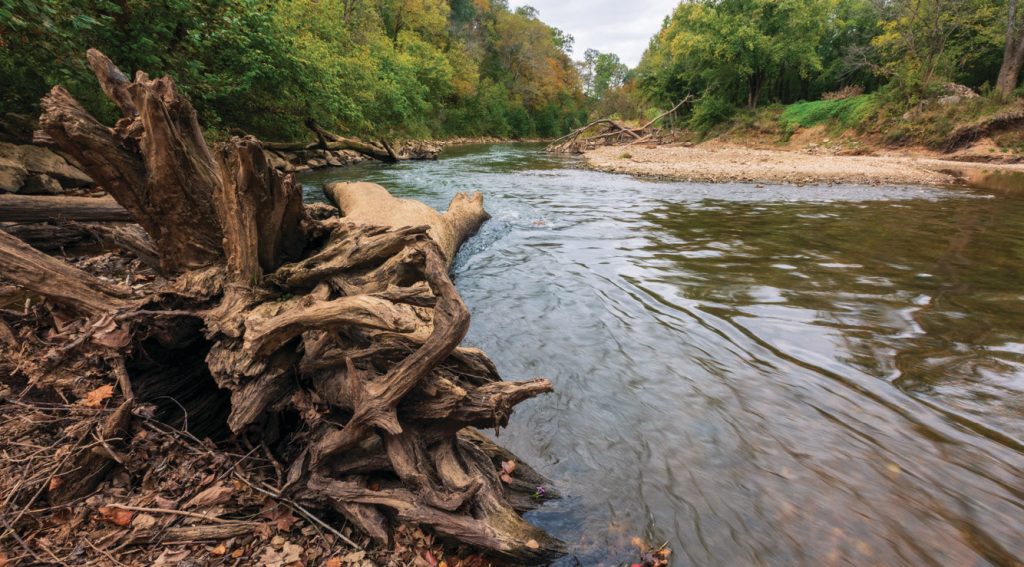 In addition to its history as an agricultural port, Port Royal was a campsite during the forced removal and relocation of Cherokees from their homeland en route to Indian Territory west of the Mississippi River. In 1838 and 1839, 10,000-12,000 Cherokees slept at Port Royal during that grueling journey. Port Royal is now part of the Trail of Tears National Historic Trail.
Port Royal State Historic Area was established in 1978 to preserve all these various aspects of the area's historical significance. The park visitor center is housed in a circa-1859 Masonic Lodge that throughout the years also served as a store and post office.
"Port Royal represents a unique intersection of themes important to our state's and nation's histories," says Park Manager David Britton. "It was a town founded by veterans of the American Revolution. These men were of the 'true grit' variety and made untold sacrifices to secure the freedoms we enjoy today."
But Britton acknowledges that part of Port Royal's narrative was not hopeful. Both the fact that Port Royal was built with enslaved labor and was touched by the forceful removal of the Cherokee has left metaphorical scars as well as literal ones in the case of the deeply cut Trail of Tears preserved inside the park.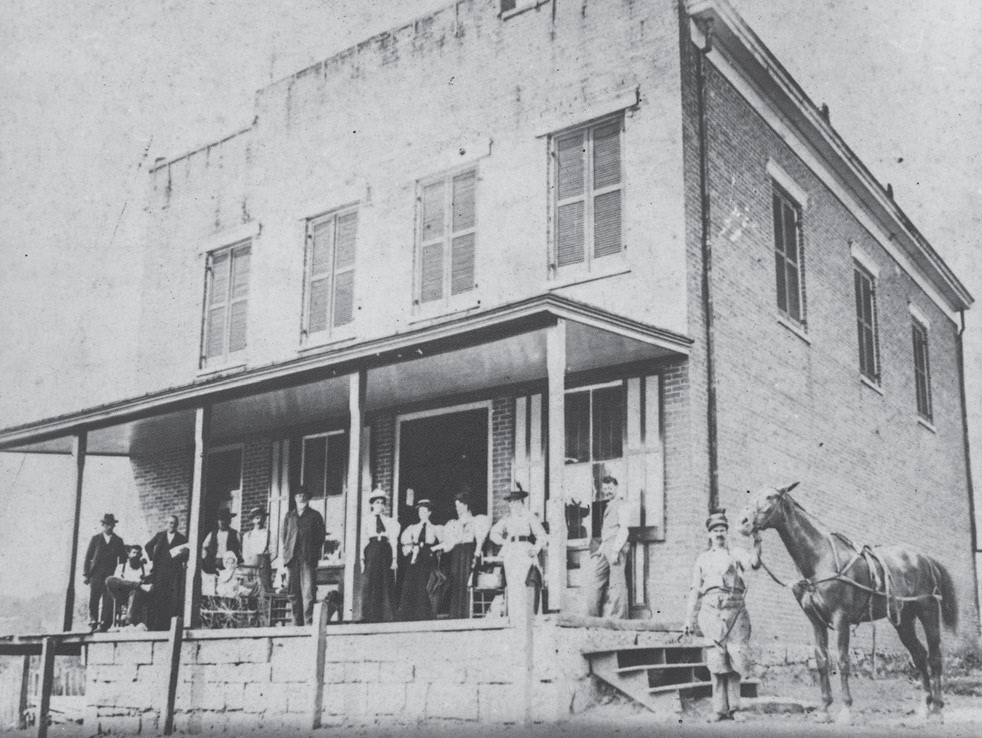 "In short, there are a lot of conflicting ideas at Port Royal that can leave one intellectually unsettled, but this is good," Britton says. "It is these moments of unsettlement and discontent that lead one to ask hard questions and ultimately foster a well-informed citizenry, which is essential for a democracy."
In addition to this rich, complicated history, the park's 30 acres also provide a beautiful respite from everyday life and an array of pastimes for visitors. In a typical year, about 75,000 visitors come to check out the park. But Port Royal has seen a surge in visitation this year to more than 120,000 as people took advantage of the opportunity to get out of their homes during the pandemic that made more extensive travel difficult or impossible.
Tours
Guided, one-hour "From Commerce to Collapse" tours are given each Saturday and Sunday at 1 p.m., year-round. There's a nominal fee of $5, and tickets can be purchased on the park's website. To protect visitors and park staff, there are some COVID-19 precautions in place, including reduced capacity. Inquire about these measures before visiting.
Trails
Port Royal is a lovely place to enjoy the outdoors. Two short, easy-rated walking paths take visitors past Sulphur Fork Creek, Hopson Spring Branch, the Red River, a preserved section of the Trail of Tears and forested areas.
Other recreation
Port Royal State Historic Site is a day-use park, which means there are no overnight accommodations or campsites. There are, however, picnic tables with picturesque views, a small boat launch perfect for canoes and kayaks and opportunities for tossing a line if you enjoy fishing. The tranquil spot is also perfect for photographers who want to capture some shots of the park's natural or historic offerings.
Events
The park hosts an annual immersive living history event, "Times of Terror: The Night Rider Raid on Port Royal," which places the visitor in the middle of the 1908 Night Rider raid on the town during the Black Patch Tobacco Wars, which escalated from a pricing disagreement between the monopoly of the American Tobacco Company and an association of planters called the Dark Tobacco District Planters Protective Association of Kentucky and Tennessee, or the PPA. This conflict turned violent with vigilantism that ranged from the burning of crops and tobacco warehouses to the beatings and whippings of non-compliant individuals at the hands of Night Riders, a militant band of tobacco farmers. This special event at the park is offered in early March.
"We also host an annual school group-oriented event called 'Peace & Turmoil in a Southern Town' that gives children an opportunity to engage with living historians who tell the more engaging stories about the town," Britton says. "This is offered in the spring."
---
Port Royal State Historic Site
Port Royal is located at 3300 Old Clarksville Highway near Adams. Visit tnstateparks.com/parks/port-royal or call 931-645-0622 for more information.