Although cruising was once considered a honeymoon or special occasion vacation, today's savvy traveler knows the value of a cruise as well as the convenience of seeing the world without traveling too far to get to a departure port. The all-in-one price for lodging, meals, entertainment and transportation and the convenience of only unpacking once are making cruise travel even more inviting.
Where would you like to vacation this year? What domestic or international destination is on your bucket list?
When I wanted to travel to the Bahamas, I checked cruise lines for possible itineraries. Mobile is a day's drive from my home. From this Alabama city, Carnival Cruise Line offers several options, including the eight-day cruise I chose that went to Key West, Florida, and Freeport, Nassau, and Princess Cay in the Bahamas.
On board
Sandra Evans, owner of CruiseOne Travel Agency in Newark, Ohio, says, "The Caribbean has been the No. 1 destination for cruising, but that is shifting. Many people want to try something new."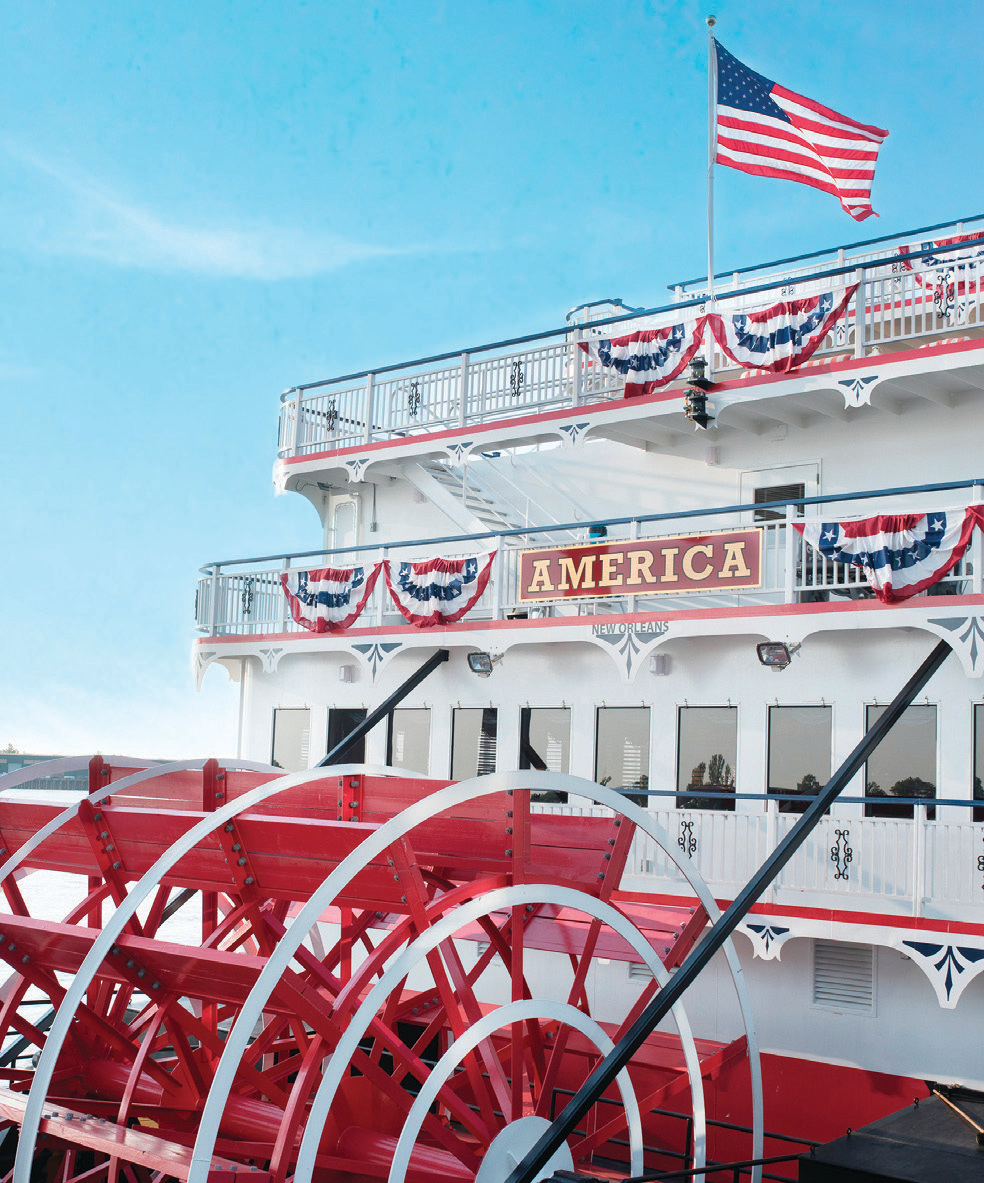 She says the popularity of Mexican Riviera and Alaska cruises, for example, have prompted Carnival Cruise Line and Norwegian Cruise Line to put their newest and largest ships in these ports. River cruising has also become very popular. In addition to adding ships to their fleets, cruise lines are also increasing the number of ports-of-call.
There is always a variety of free activities on oceangoing vessels, including Broadway-style shows, free-participation raffles, contests, comedy club entertainment, swimming, water parks, miniature golf, health seminars, karaoke, and on the list goes. Other passengers prefer to relax with a good book or sunbathe. Creating your own itinerary is another reason cruising has become so popular. Within reason, you can do what you want, when you want — whether it's being constantly on-the-go or enjoying total relaxation.
Just like my trip to Mobile netted me a visit to Key West and the Bahamas, travelers have a wide variety of departure ports to choose from — especially when they consider the selection of ocean, river and lake cruises available.
There are 22 coastal departure ports in the United States: Mobile; Long Beach, Los Angeles, San Diego and San Francisco, California; Fort Lauderdale, Jacksonville, Miami, Port Canaveral and Tampa, Florida; Honolulu; New Orleans; Baltimore; Boston; Brooklyn and Manhattan in New York City; Portland, Oregon; Charleston, South Carolina; Galveston, Texas; Norfolk, Virginia; Seattle; and Bayonne, New Jersey.
Considering the number of cruise options offered from each port, you can understand the seemingly endless number of North and South American destination offerings.
River cruising
Several lines offer river cruises. Routes on American Cruise Lines are New England Maine Coast and Harbors, New England Islands, Hudson River, Southeast Chesapeake Bay, East Coast Inland Passage, Historic South and Golden Isles, the Great Rivers of Florida, Columbia and Snake Rivers, Alaska Inside Passage, Lower Mississippi River, Upper Mississippi River, Cumberland River and Ohio River.
In total, American Cruise Lines visits 28 states, offering 35 itineraries ranging from five to 22 days long. The price includes a complimentary guided tour at every port, food and drinks, on-board entertainment and lectures, and a daily cocktail before dinner.
Viking Cruises offers river and ocean cruises in America. Its Eastern Seaboard Explorer is popular every autumn and is geared toward passengers wanting to witness leaves changing color in Canada and New England. Cruising the St. Lawrence River and Cape Cod Canal, the cruise line, known for its attention to historic detail, helps passengers experience Canada's colonial past, Scottish and Acadian heritage and American culture. The cruise begins in Montreal and includes Quebec City, Saquenay, Gaspe and Halifax, Canada, and Boston and New York.
Whether a river cruise or an ocean voyage, Viking includes shore excursions at nearly every port as well as optional excursions for a fee. Beer, wine and soft drinks are provided at lunch and dinner.
Where would you like to vacation this year? What domestic or international destination is on your bucket list?
Other river cruise lines in the United States are American Queen Steamboat Company, Pearl Seas Cruises and St. Lawrence Cruise Line.
River cruise ports-of-call in the United States include Astoria and Portland, Oregon; Baton Rouge, Houmas House Plantation, Nottoway Plantation, Oak Alley and St. Francisville, Louisiana; Cincinnati; Clarksville, Dover, Memphis and Nashville, Tennessee; Dubuque, Iowa; Greenville, Natchez and Vicksburg, Mississippi; St. Louis and Hannibal, Missouri; La Crosse and Red Wing, Wisconsin; Pittsburgh; Paducah, Kentucky; and St. Simon Island, Georgia.
Great Lakes cruises
The Great Lakes cover a surface area of 95,000 square miles and touch eight states — Minnesota, Wisconsin, Michigan, Illinois, Indiana, Ohio, Pennsylvania and New York — and Ontario in Canada. Three companies cruise the Great Lakes from late May through mid-September: Pearl Seas Cruises, Victory Cruise Lines and Blount Small Ship Adventures.
The 11-day cruise from Pearl Seas Cruises Great Lakes sails on four of the Great Lakes and Georgian Bay boarding in Milwaukee with stops in Holland and Mackinac Island, Michigan; and Sault Sainte Marie, Little Current and Parry Sound, Midland, Windsor, Niagara Falls and Toronto, Canada.
A seven-day cruise is also available with stops in Milwaukee, Holland, Mackinac Island, Sault Sainte Marie, Little Currant, Parry Sound, Midland and Toronto.
Pearl Seas Cruises is designed for an affluent clientele. Features include guided shore excursions, a complimentary cocktail hour every evening and knowledgeable on-board historians.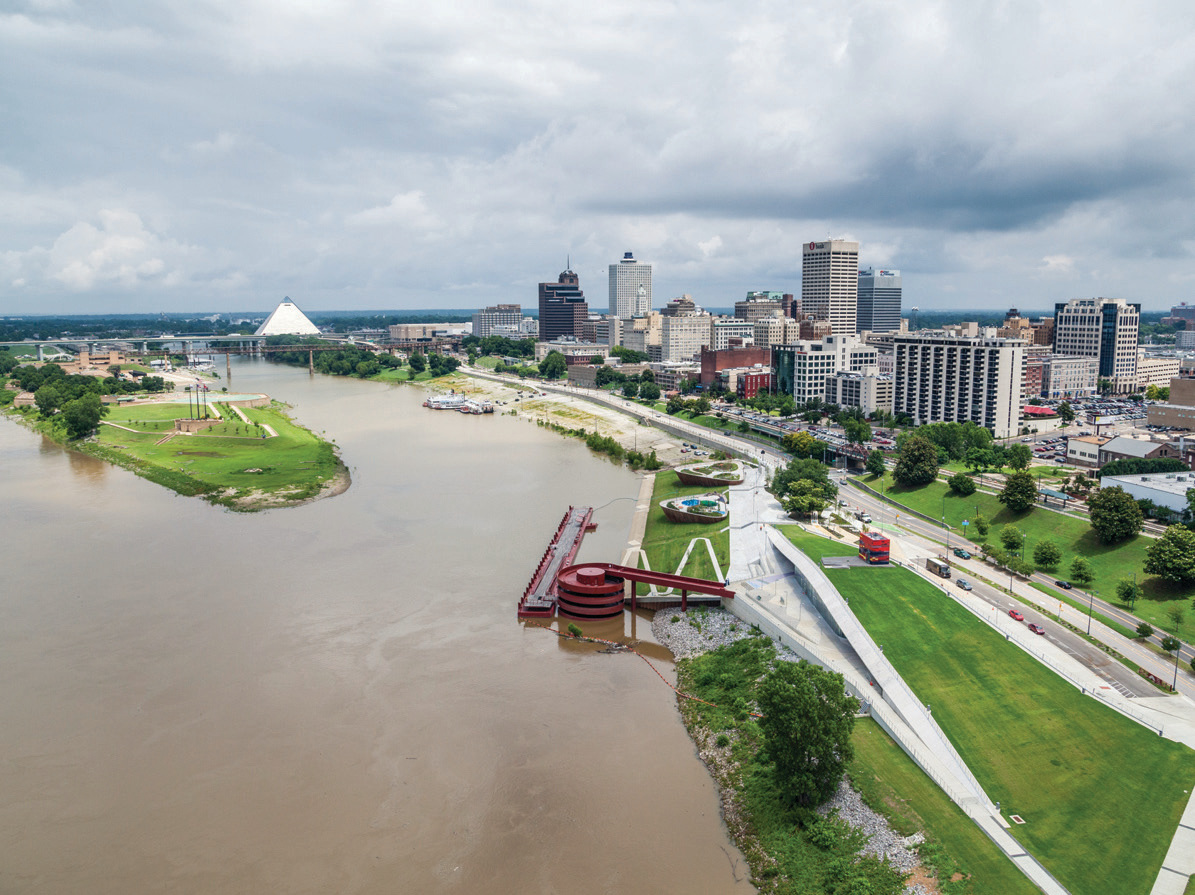 Planning
It's always a good idea to arrive at least one day before the cruise sets sail unless you live in or near the port city. For my cruise to Key West and the Bahamas, I arrived in Mobile on Friday for a Saturday sailing. This ensured me time if something happened on my way to the port. It also afforded me time to explore Mobile.
I stayed at the Hampton Inn & Suites Mobile — Downtown Historic District. The hotel is the closest accommodations to the cruise terminal. Many hotels offer free or discounted parking if you stay one night. I took advantage of the hotel's Sleep, Park and Cruise Package. Included was one night's lodging and discounted parking at the cruise terminal for one vehicle for the duration of my eight-day cruise.
Passengers often choose to arrive several days before to explore the departure port. Many cruise lines also offer pre- and postcruise packages with adventures in or near departure ports.
Generally speaking, cruises are all-inclusive. There are extra fees, though, depending on the cruise line. For example, soft drinks, beer, wine and cocktails are not complimentary with Carnival. Most cruise lines, including Carnival, offer beverage packages if you don't want to pay for drinks as you go.
Entertainment, including pool games, dance classes and sports deck activities, are all normally free on a cruise ship. Spa treatments, bingo and casino and arcade games are extra.
There are different price points for staterooms as well. For example, a balcony room or ocean-view room is more expensive than an interior room. But all passengers have the exact same shipboard privileges unless they are staying in one of the exclusive suites, which can cost several times as much as a regular room.
A cruise is an invitation to relax — to leave the cooking, cleaning, transportation and what-to-do-next to professionals whose jobs are to make sure you have a good time. All you have to do is figure out where you want to go and what you want to do next!