18th Annual Father-Son Adventure Weekend
Fri., August 26, 4:00 pm

-

Sun., August 28, 4:00 pm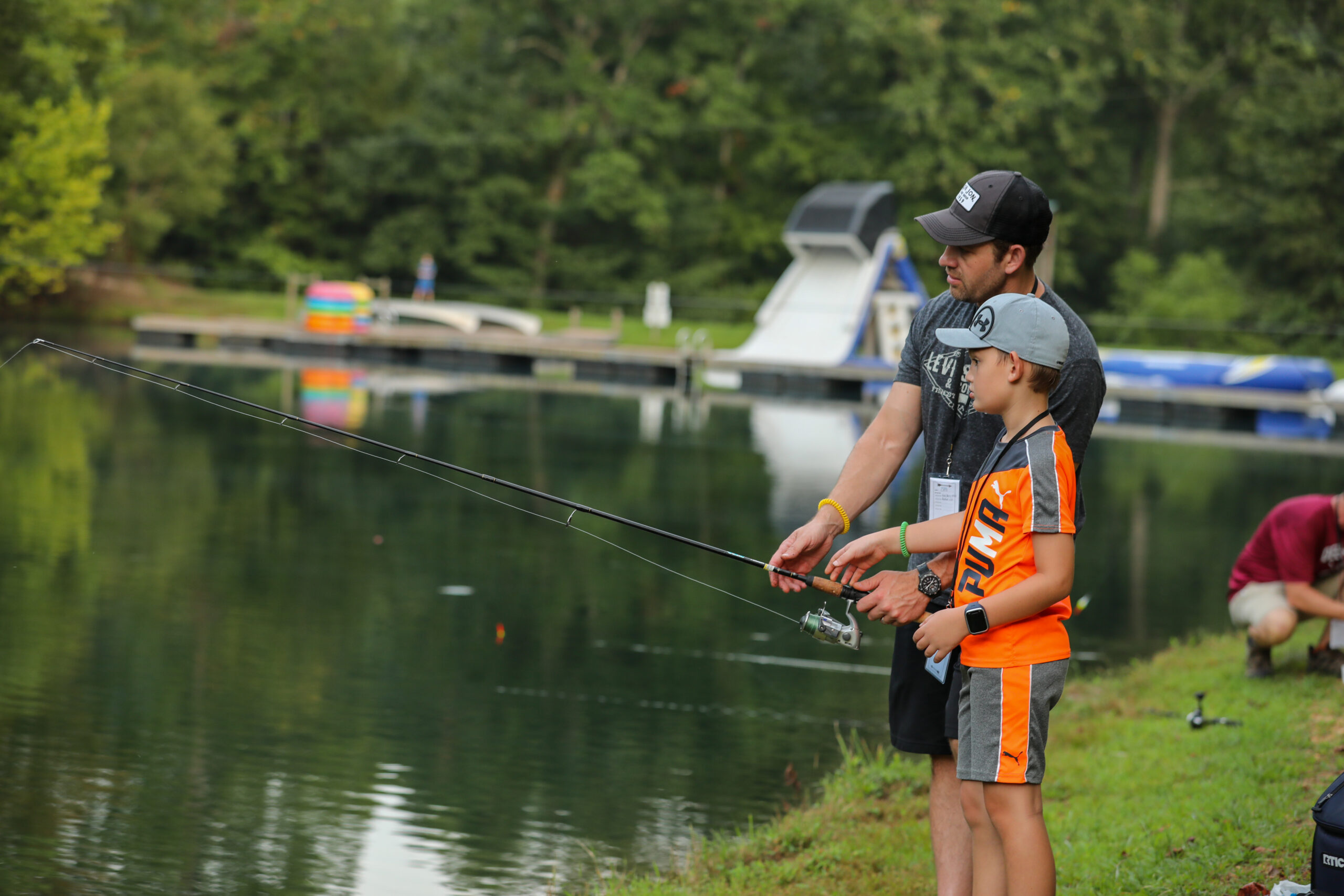 Dads truly are a boy's hero! Boys look up to you, learn life lessons from you, and build a deeper relationship and mutual respect for you by "playing" together and having some fun father-son competitions — both with you and with other guys. This exceptional father-son weekend offers plenty of recreational choices, fun games and more which create lifetime memories and a stronger bond.
Deer Run's private 150-acre scenic wooded property with first-class accommodations just south of Franklin, TN is a perfect setting for your father-son weekend together. Everything is planned — so just show up, choose the activities you want to participate in, and enjoy yourself!
This father-son adventure is great for all ages and multi-generations! For boys who do not have a dad or whose dad cannot attend, this weekend is awesome for uncles, foster dads, and mentors to be alongside the boys.
YOUR WEEKEND PACKAGE PRICE INCLUDES…
Amateur Fishing Tournament: This is a favorite activity for boys and their dads. Expect some great stories to remember for a lifetime as father-son teams compete for a trophy. You'll enjoy bank catch-and-release fishing at our two spring-fed lakes with plenty of small-mouth bass, bream, and catfish. This is a great opportunity to teach your son angling skills. Bring your own tackle and bait.
Wiffle Ball Games & Father-Son Home Run Derby
Included Recreation: Lake Activities (swimming, zip line, water slide, aqua park, Corcl boats, canoes), Bank Fishing, BBs Range, Nerf Wars, Horseshoes, Sand Volleyball, Hiking Trails, Archery Target Practice, Human Foosball, Cornhole, Gaga Ball, Carpetball, Tetherball, Basketball, Nine-Square-in-the-Air, Campfire & S'mores, Nighttime Wagon Ride
Father-Son Project: Work together on this take-home project that is a reminder of your great weekend with each other!
Conversation Starters: We provide a guide for father-son time spent in conversation and devotion.
2 Nights Lodging, Campsite, or No Overnight Accommodations: Your father-son package price is based on your lodging choice (see below). Once a facility is completely booked, it will no longer be available as an option during online registration. You may choose to be added to a waiting list for a specific lodging facility during registration or call  (615) 235-5688 to add your name to a waiting list.
Deer Run shirt: Provided for each father-son attendee
5 Hearty & Delicious Meals: Friday dinner to Sunday breakfast … Let us serve you!
Visit DeerRun.camp for details or call (615) 794-2918 if you have questions.