2023 Annual Fall Heritage Days – Museum of Appalachia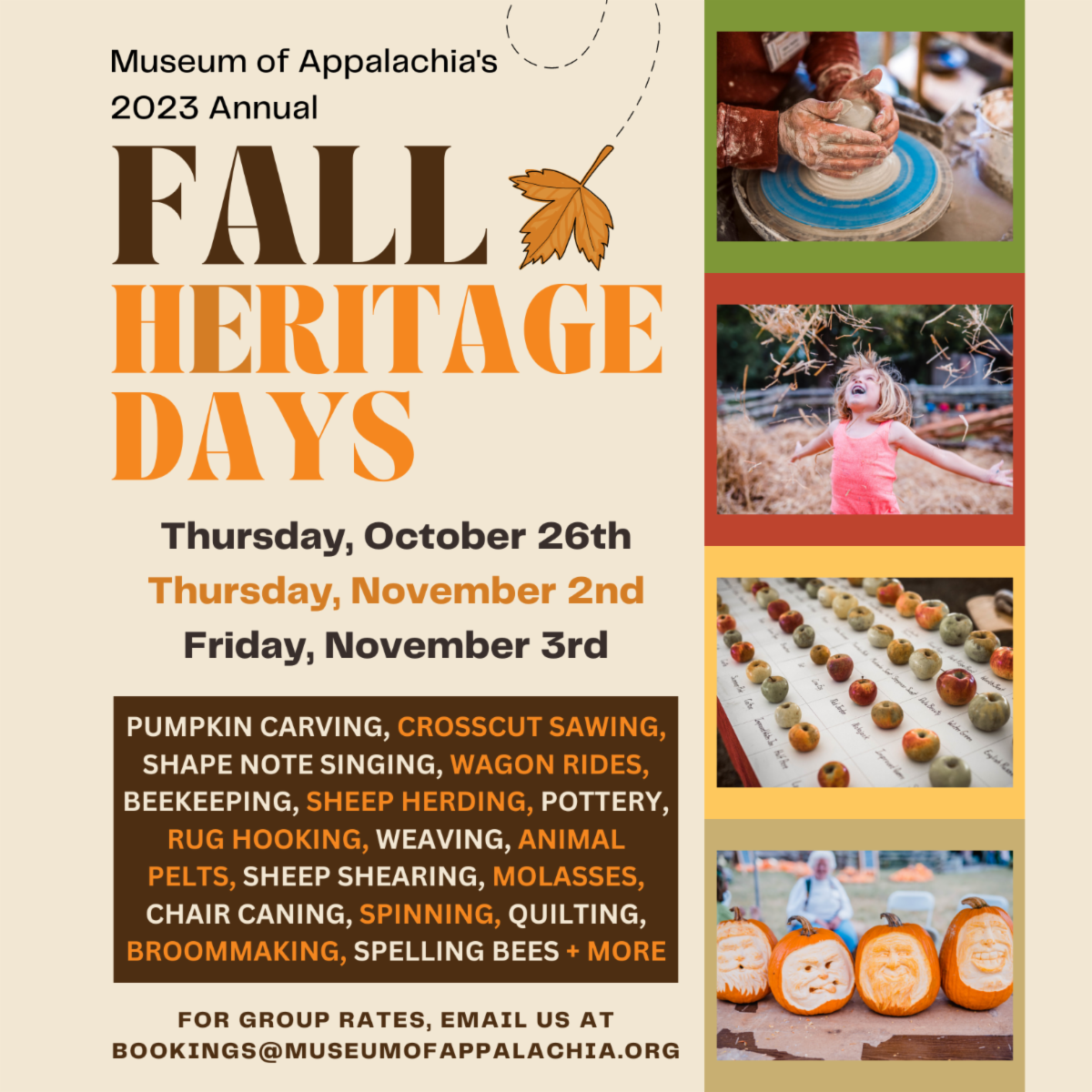 The Museum of Appalachia's 2023 Annual Fall Heritage Days are on Thursday, Oct. 26, Thursday, Nov. 2 and Friday, Nov. 3.
Activities during the heritage days include pumpkin carving, crosscut sawing, shape note singing, wagon rides, beekeeping, sheep herding, pottery, rug hooking, weaving, animal pelts, sheep shearing, molasses, chair caning, spinning, quilting, broom-making, spelling bees and more.
For group rates for the event, email [email protected].
For more info on the event, go to museumofappalachia.org.