20th Annual Smyrna Rotary Wings of Freedom Fish Fry
Sat., September 10, 5:00 pm

-

10:00 pm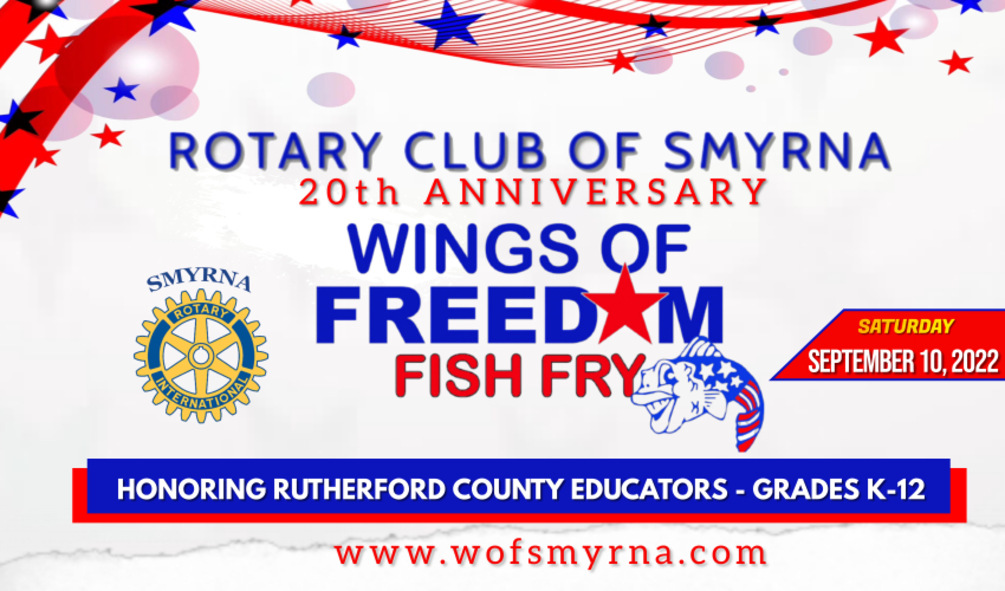 The Wings of Freedom Fish Fry is the signature event of the Smyrna Rotary Club whose purpose is to honor local heroes and veterans as well as raise money to support local non-profit organizations in the community. This year's event will honor "Teachers of the Year" Grades K-12 in Rutherford County.
Since its inception, the Wings of Freedom Fish Fry has raised and returned to the community over $1.7 million to improve the quality of life for children, youth, and their families by partnering with other organizations to assist those in need of food, shelter, education and various other means of support.
Activities at the event will include the "Teachers of the Year" Honor Ceremony, Classic Car Cruise-In, Old Fashioned Fish Fry and an On-Line Auction.