As Do the Ladies in Tennessee: A 19th Century Fashion Show & Tea
Sun., September 18, 2:00 pm

-

4:30 pm

$45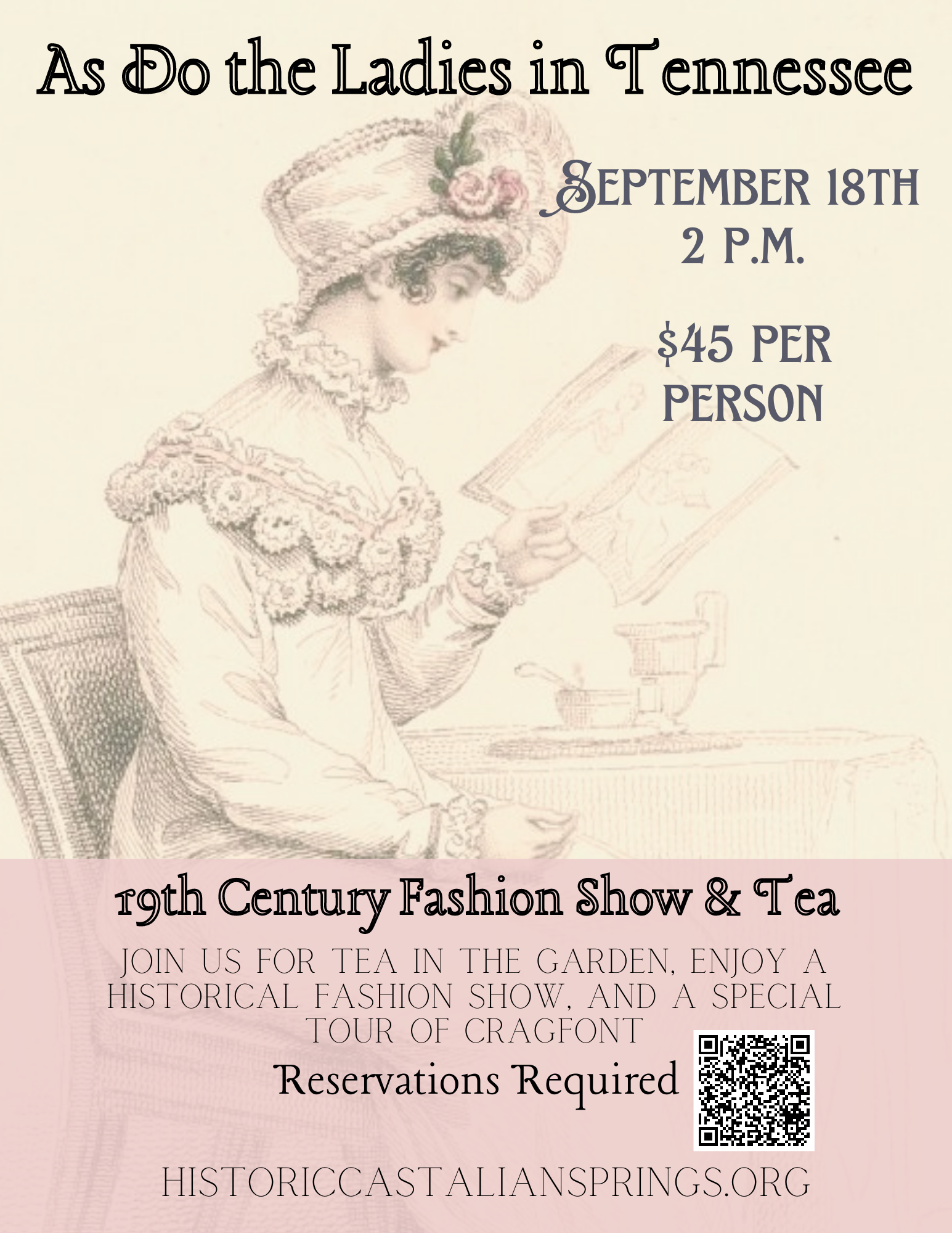 Join us for a historical fashion show in Cragfont's beautiful garden, enjoy afternoon tea with friends, and experience a special tour of Cragfont.
Fashion show: Experience a historical fashion show focused on the fashions worn during the Winchester family's ownership of Cragfont. Learn about the trends and fads that swept 19th century Middle Tennessee from fashion historian and Historic Castalian Springs Director, Tonya Staggs.
Afternoon tea: Sit in the shade of Cragfont's amazing garden and sip tea with friends. The afternoon tea will consist of goodies and treats and a selection of teas. Please note that the afternoon tea consists of finger foods and is not a full meal.
Special Tour of Cragfont: Enjoy a special tour of Cragfont highlighting passages from Almira's diary and the letters of Maria and Susan Winchester. See a number of pieces from the collection that are rarely on display.
Fashion, tea, friends, and history make for a perfect Sunday afternoon!