BrickUniverse Memphis LEGO® Fan Expo
Sat., March 25, 10:00 am

-

Sun., March 26, 4:00 pm

$14.99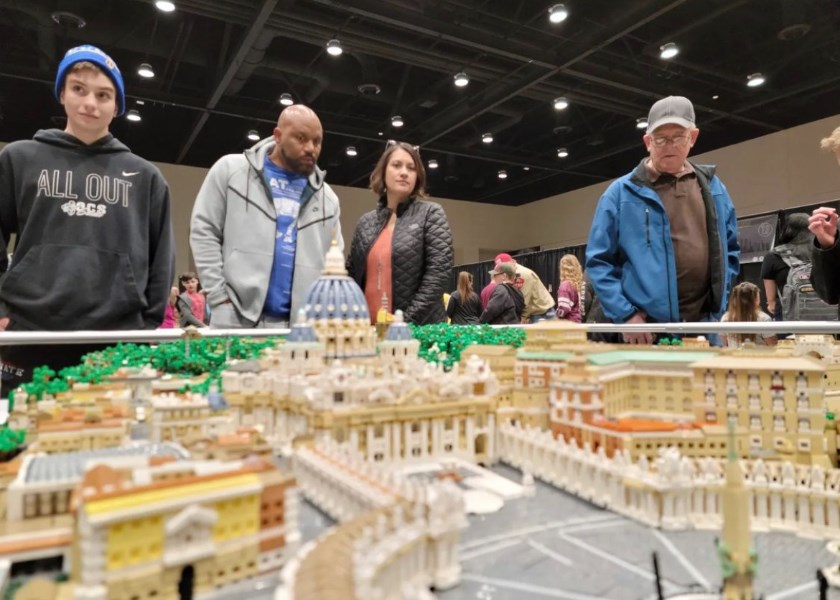 BrickUniverse Memphis LEGO® Fan Expo
March 25-26, 2023
This event will be celebrating its first year in Memphis, TN with amazing LEGO attractions. LEGO fans can expect amazing LEGO displays, LEGO merchandise and LEGO fan Building Zones for the 2023 event.  At past events, the team at BrickUniverse has witnessed hundreds of LEGO fans enjoying building in the Building Zone with thousands of LEGO bricks for attendees to build with and galleries of amazing LEGO models. Past events have completely sold out. Organizers are limiting tickets for 2023 and have predicted that the 2023 Memphis event will be sold-out. Purchasing tickets early is highly recommended. The featured LEGO artists have spent the last year building LEGO masterpieces and are looking forward to sharing their works and ideas with attendees. There will be many LEGO creations for attendees to see.
Professional LEGO artists Jonathan Lopes of San Diego, Rocco Buttliere of Chicago and Lia Chan of Dallas, TX, will be there. And Paul Heatherington from Vancouver, Canada, will be making a surprise visit.
Attractions include:
Amazing Lego Creations on display from artists around the country and Canada
LEGO Retail: purchase LEGO retired sets, mini figs, merchandise and other goodies
Star Wars Zone: build spaceships and more with thousands of LEGO STAR WARS-themed bricks
The Building Zone: several thousand Lego bricks will be laid out for attendees to build and create
And much much more!
Tickets are ($14.99) and are available for one of two sessions on Saturday, March 24, or Sunday, March 25, 2023.
There will be a limited number of VIP Tickets for the event $24.99 each morning to allow attendees to enter the event an hour early, visit with the artists and receive a free souvenir brick.
Tickets for the event sell out, and this year's tickets are even more limited, so early ticket purchasing is advised at www.brickuniverseusa.com.