Cannonsburgh Village Drive Thru Christmas Lights
Fri., December 1

-

Sun., December 17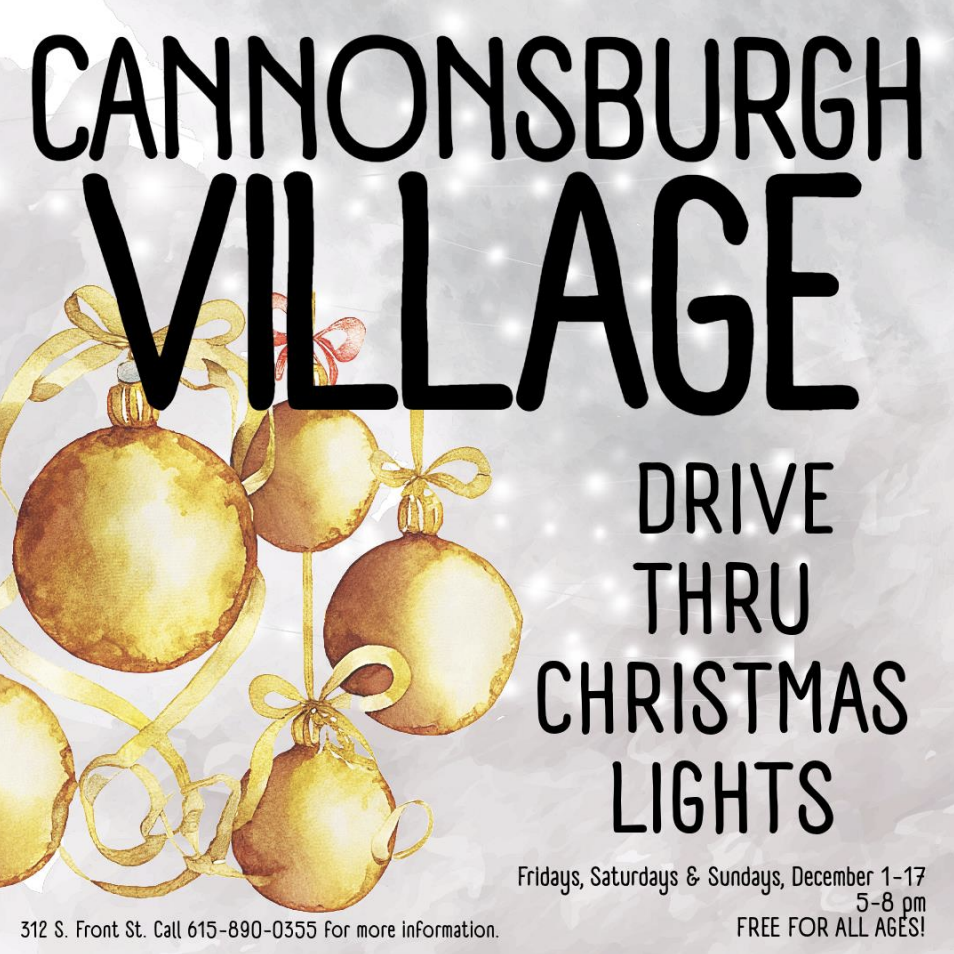 In the last few years, thousands of cars have added a slow, scenic drive through the Cannonsburgh Village light display to their holiday tradition list in Murfreesboro.
"As soon as we finish with our Harvest Days event in October, we turn around and begin work on our Drive Through Christmas Light Display," explains Sheila Hodges, Facility Coordinator of Cannonsburgh Village. "It's become a favorite of so many people in our community and we work really hard to make it better and better each year."
The experience is free and is open to everyone each Friday, Saturday and Sunday evening from December 1st through December 17th. Donations are accepted and greatly appreciated.
Hodges also shares, "We took the money from last year's donations and immediately went and purchased four new displays. We have been busy adding to what we had and creating the new displays to be ready by December 1st. A lot of work and a lot of people are involved to make this happen, but it's definitely worth it."
Cars enter off Broad Street and drive through the historic village that is lit up with white and colored lights and various displays. There is also a connection to an FM station playing holiday music to add to your holiday experience.
Murfreesboro Park and Recreation Department is dedicated to providing vibrant public spaces and inclusive programs delivered with visionary leadership and caring staff that engage the individual and strengthen the quality of life of the community.