Christmas by Candlelight at Cragfont
Sat., November 26, 5:30 pm

-

9:00 pm

$25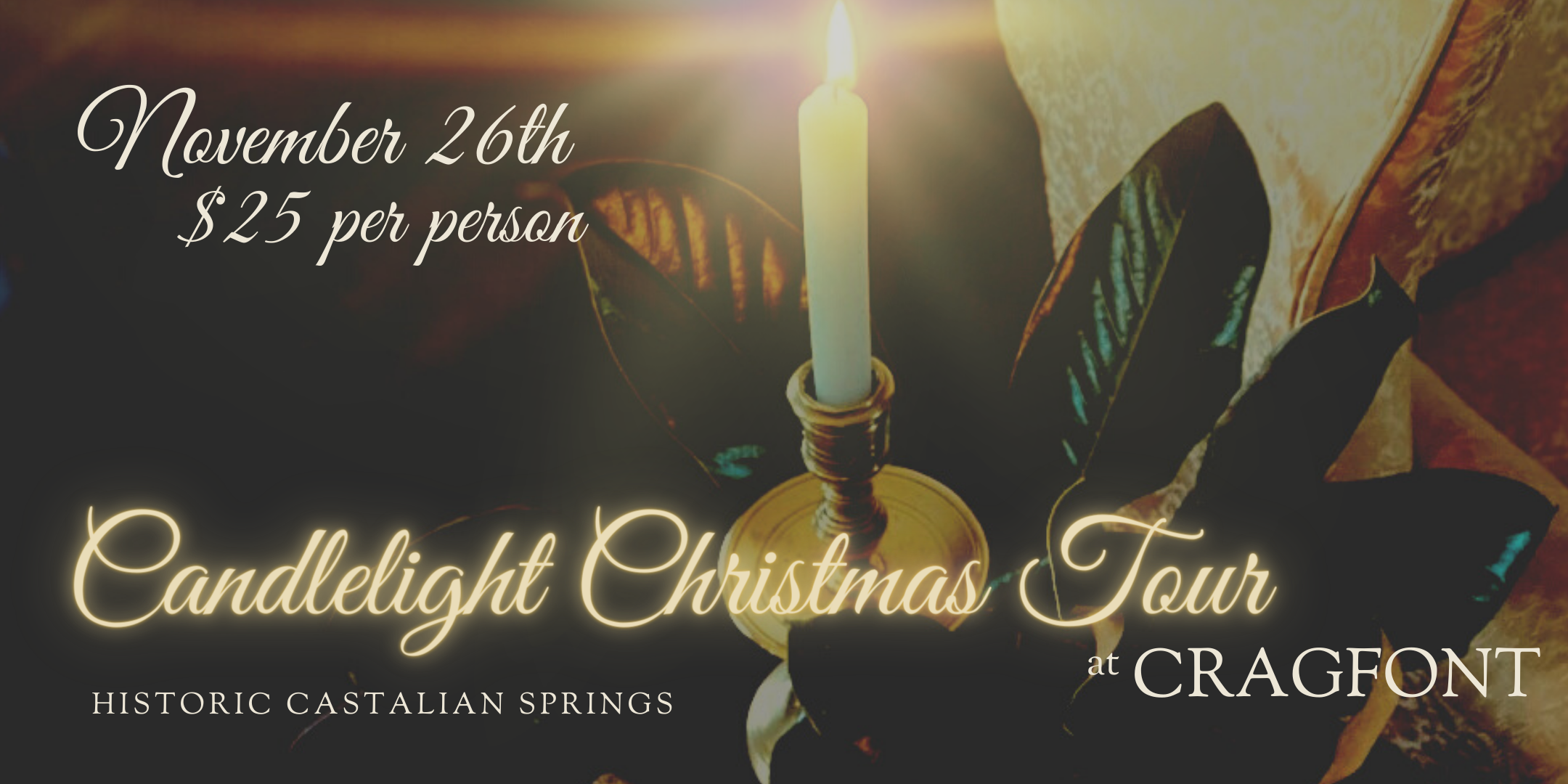 Join us for An Early Tennessee Christmas at Cragfont…by Candlelight! Experience the beauty of this stately old home and learn about what Christmas was like here over 200 years ago. See the house as never before with the halls decked in greenery and candlelight aglow. End the tour with historical Christmas carols performed by the Traveling Caudells and try an 18th-century Christmas treat.
Tickets to this event are extremely LIMITED.
Cragfont is not heated, please dress appropriately for the weather.
This tour will take place in VERY dim lighting, flashlights will only be permitted while going up and down stairs. If you prefer to tour Cragfont in the daytime, please consider purchasing a ticket to An Early Tennessee Christmas at Cragfont, taking place on November 26th and December 10th.
Please note this ticket is for Cragfont only. Tickets to Christmas by Candlelight at Wynnewood must be purchased separately.
Covid-19 Precautions:
Tour size is limited
Please do not attend if you are feeling unwell, have a temperature, or have been diagnosed with Covid-19.
Cragfont State Historic Site is managed by Historic Castalian Springs and owned by the Tennessee Historical Commission and the State of Tennessee.