Comedy Fest from The Caverns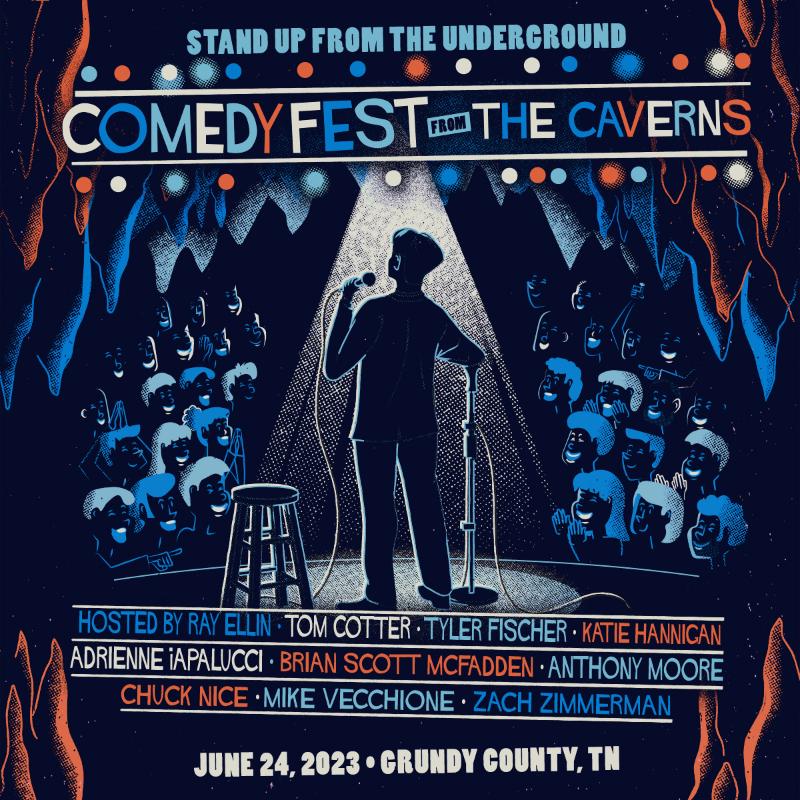 The Caverns hosts its first-ever night of stand-up on Saturday, June 24.
The inaugural lineup will feature an array of talented comedians from across the country, including both seasoned professionals and up-and-coming stars. Audiences can expect an evening of hilarious stand-up comedy from Tom Cotter, Tyler Fischer, Katie Hannigan, Adrienne Iapalucci, Brian Scott McFadden, Anthony Moore, Chuck Nice, Mike Vecchione and Zach Zimmerman.
Comedian, television host and producer Ray Ellin will be the host of Comedy Fest from The Caverns.
The event also has food options from a local vendor and beverages. There are yurt packages for perks like close seating and merchandise. Guests can stay overnight at the campground by adding a camping pass.