Conner Smith – Creek Will Rise Tour
Sat., November 11, 8:00 pm

-

11:30 pm

$28.25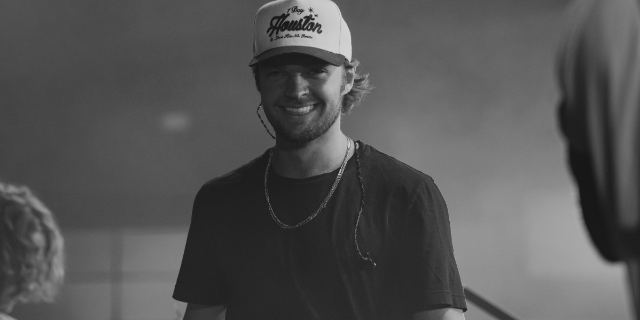 Conner Smith Country – Conner Smith was born to write songs. His mother interviewed songwriters as part of her work when he was a small child; he remembers being in her office, transfixed, listening to the tapes of the people most music lovers never saw telling the stories of where the songs came from. By the time he was 6, he was writing his own. By the time he was 9, he'd signed to BMI as a writer.
Being so immersed in songs and where they came from, the 20-year-old Nashville native is the rarest of all things: a songwriter from the inside out. You can hear it in the old school lyric twist in "Learn From it;" you can feel it in the wanting so much more than the surface in "Tennessee," both available now.
While working with Ashley Gorley and Zach Crowell as a Junior and Senior in high school, the pair encouraged him to still "finish school." So, Smith spent his teenage years leading a double life: Student in the morning, and working songwriter from noon on. His dream turned into real life – his sweeping country songs show the maturity and insight of an old soul discovered early, then given the time, tools and opportunity to master their craft as a seasoned writer and not just one more kid shuffling from writing appointment to writing appointment.
Lauren Watkins Country – Drenched in authenticity and rife with barstool charm with an addictive, Tennessee limestone gravel in her voice, Nashville-born and bred songbird Lauren Watkins writes, breathes, and lives country music. The 23-year-old original grew up on the outskirts of Guitar Town, mesmerized by a jukebox rotation of country music, from outlaws like Willie Nelson and Sheryl Crow to chart-toppers Eric Church, Miranda Lambert, and Chris Stapleton. Moving back after four years at Ole Miss, Watkins' unyielding, turn-on-a-dime lyricism quickly caught the attention of GRAMMY-nominated multi-hyphenate Nicolle Galyon, who signed her to publishing and recording contracts with Songs & Daughters / Big Loud Records almost instantly. Honing in on a sound that's both reverent of the genre's roots and in lockstep with where it's headed next, she's introducing her take on country music now with a seven-song teaser set, Introducing: Lauren Watkins. Catch her touring the new music on the road all summer long at notable fairs and festivals including Carolina Country Fest, Biloxi Crawfish Boil, Nashville's CMA Fest, Faster Horses, Watershed Festival, TidalWave Music Festival and more.