Hidden History – A Behind the Scenes Tour of Wynnewood
Sat., May 27, 4:00 pm

-

5:00 pm

$17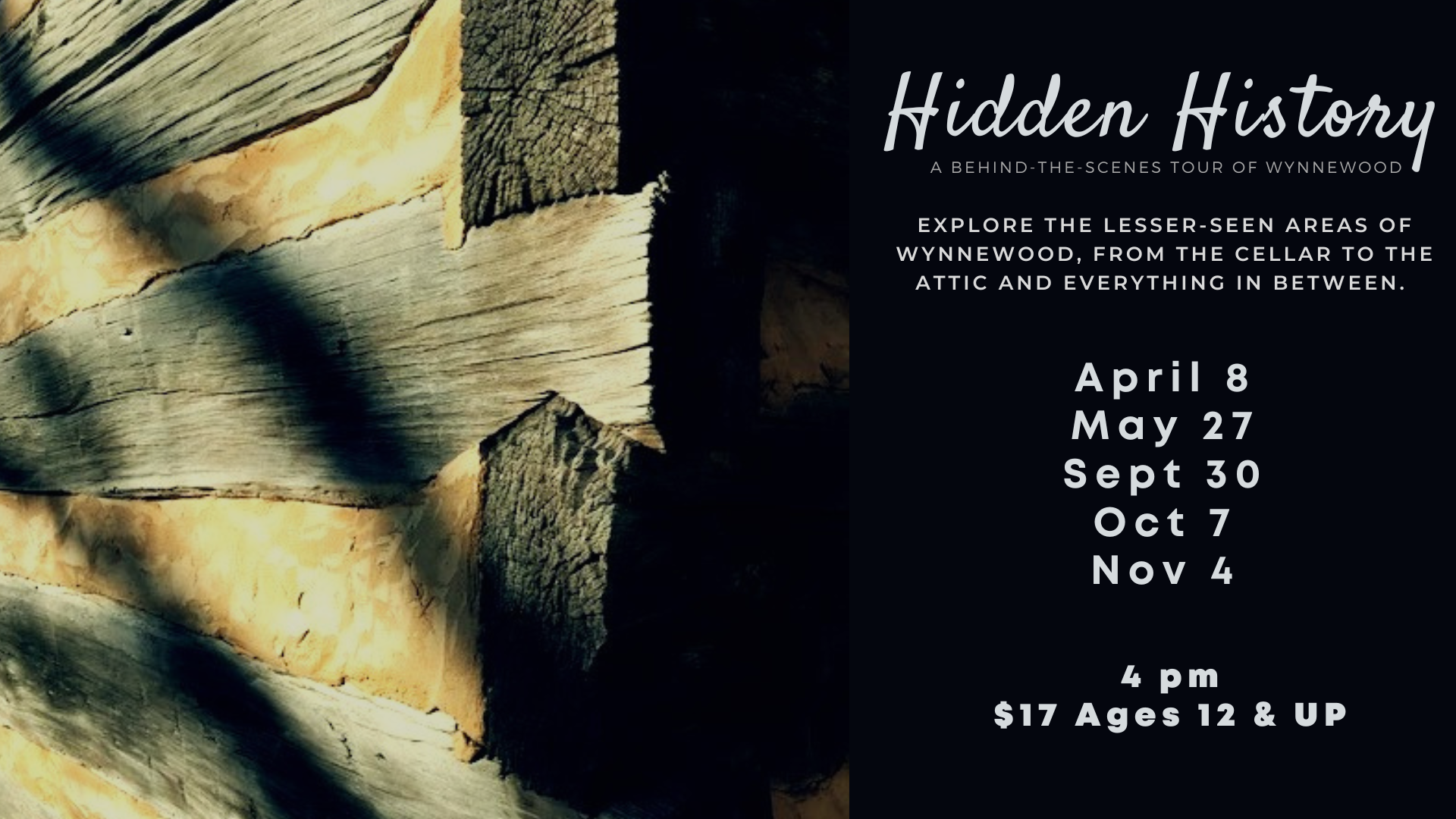 Wynnewood has so many stories to tell!
Many of those stories are found in spaces rarely seen by visitors like the cellar, attic and closets. From the whitewashed cellar to the enslaved cook's sleeping loft – these details, much like wrinkles, speak to Wynnewood's journey. On this tour, we'll find architectural and historical clues that paint a picture of life at Wynnewood throughout the 19th century and the changes time and people have wrought on this storied old building and its landscape.
Lace up your boots, prepare to get dusty and join participants as they climb and crawl their way through Wynnewood's historic past!
*Please Note: This tour requires participants to climb steep stairs without handrails, crawl in small spaces and negotiate low ceilings and doorways. Participants will also be exposed to high amounts of dust.