Plain Sewing in the Parlor at Wynnewood: It's in the Bag!
Sat., May 27, 10:00 am

-

12:00 pm

$15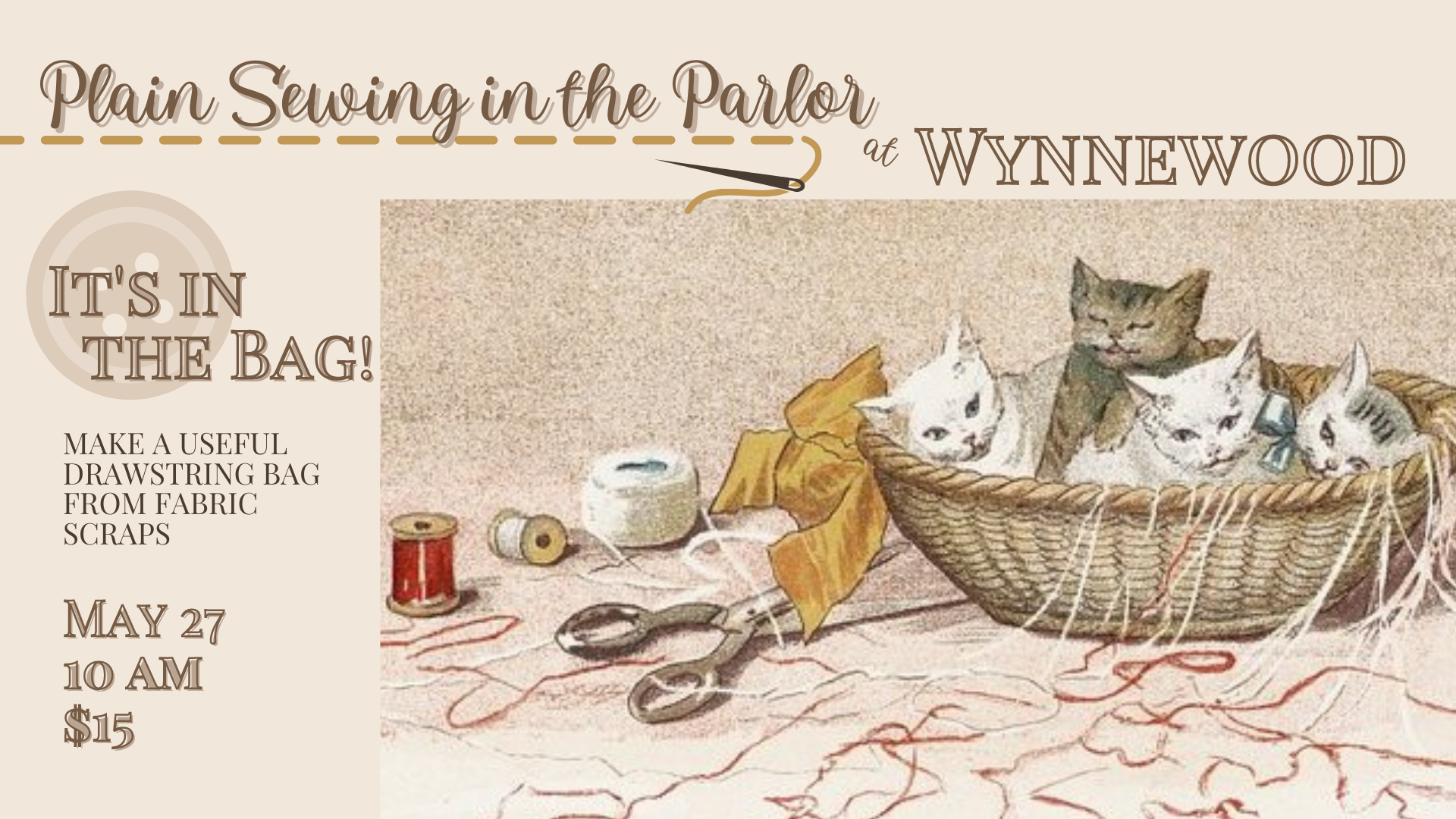 In the 19th century, plain sewing referred to the practical stitchery of mending and repairing textiles. This was a skill that nearly every woman, rich or poor, free or enslaved, possessed. Today, textile waste is a leading cause of pollution and environmental damage – clothes have become disposable. Almost 12 million tons of textile waste are produced in the U.S. each year. 19th-century plain sewing can help people be more sustainable by mending, repairing and recycling. Join the class for a sewing circle at Wynnewood and learn historical skills to create a sustainable future…plus, it's just fun! Beginners are welcome and encouraged!
In this third workshop, It's in the Bag!, participants will sew a simple drawstring bag from fabric scraps. These bags are easy to make, great for a number of uses and recycle fabric. In this class, you'll put your plain sewing stitches to use and create a functional piece of stitchery!
Supplies will be provided, but also feel free to bring your own. If you bring your own fabric for the bag, please stick to cotton, linen, or lightweight wool. If you have never sewn before please be sure to do the first workshop as it will teach the basics. This class will be approximately 2 hours. Please note that the workshop space is on the 2nd floor and requires the use of stairs.
Come sew sustainably with Wynnewood!