Regional Juried Middle School Student Art Show – East Tennessee
Wed., April 12

-

Sat., April 29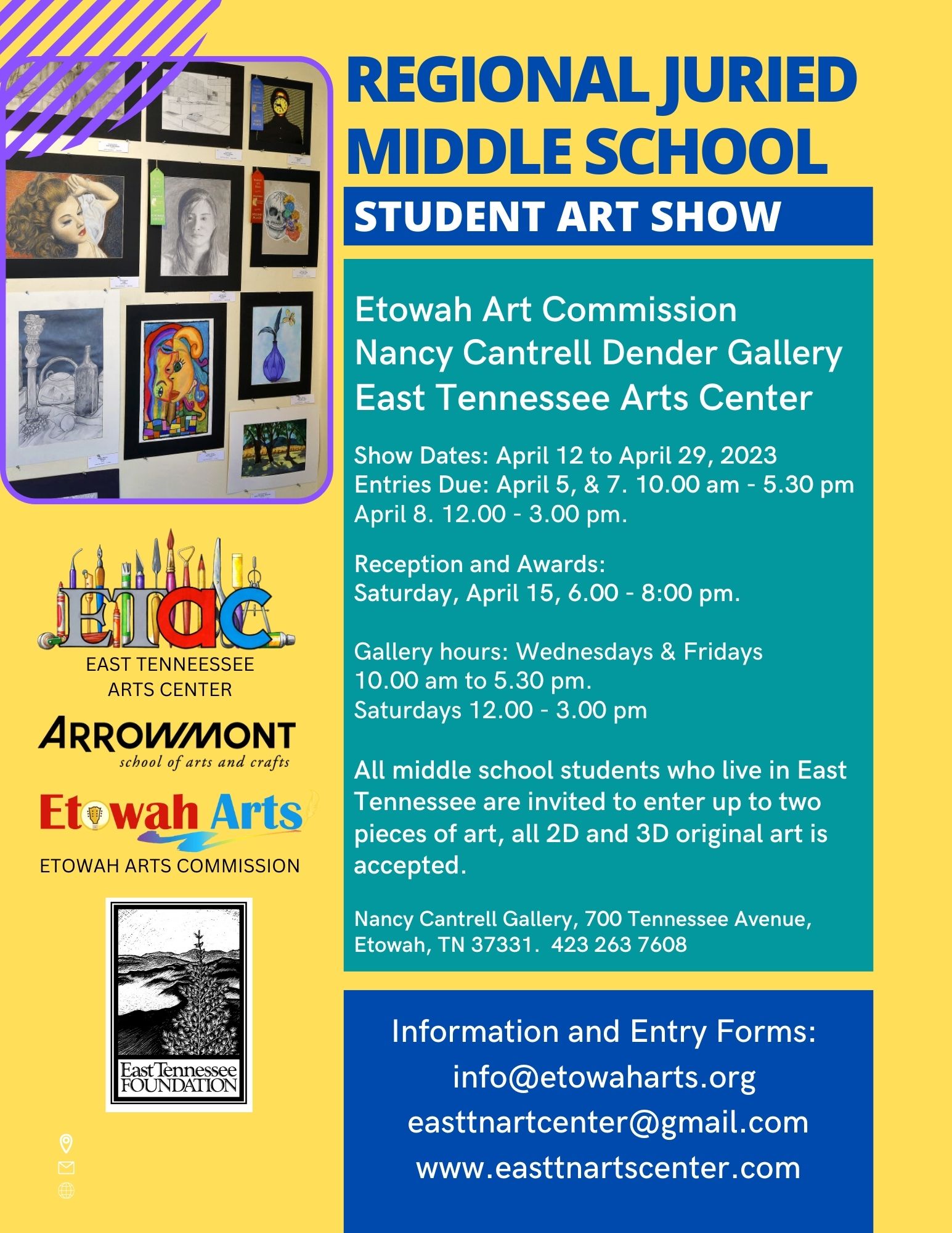 The organizers are excited to bring the second Regional Juried Middle School Student Art Show to all middle schools in East Tennessee. This is a juried open art show to all students in grades 6 to 8, ages 11 to 15. The Art Show will be held in the Nancy Cantrell Dender Gallery at the Etowah Arts Commission. The Art Show is intended to support schools and students to showcase the creativity of our young people and will be adjudicated. A tuition gift certificate by Arrowmont School of Arts and Crafts for Best of Show. Ribbons, Certificates, and Honorable Mention Awards in 2D and 3D. 1st, 2nd, 3rd place and a 'People's Choice Award' are presented at the end of the show.
Entries are due by April 8. The show dates run from April 12 to 29. The reception and awards are on April 15 from 6 p.m. to 8 p.m. The gallery hours are Wednesdays and Fridays from 10 a.m. to 5:30 p.m. and Saturdays from noon to 3 p.m.
For more information, call 423-404-8175.