From Tennessee to Under Your Tree
This holiday season, shop local. Supporting local businesses has never been more important than it is now. Nov. 27 is Small Business Saturday, the day after Black Friday. In honor of that and the upcoming holiday shopping season, we have brought together for you a list of some unique Tennessee-local businesses to support this season and to go to for your holiday gift needs.
Sweet (and spicy!) treats
The Dutch Maid Bakery, dutchmaid.net, has been in business since 1902 and is located in Sequachee Valley Electric Cooperative's service area. With a motto of "taste and see the history," the bakery offers a variety of baked goods, a longstanding holiday gift staple. Fruitcakes are its best sellers during the holiday season, but foods, deli meats and cheeses. Looking for something a bit make sure to check out the wide variety of sweet treats — from sweet breads and moonshine cakes to traditional sugarplum loaves, cinnamon rolls and salt rise bread.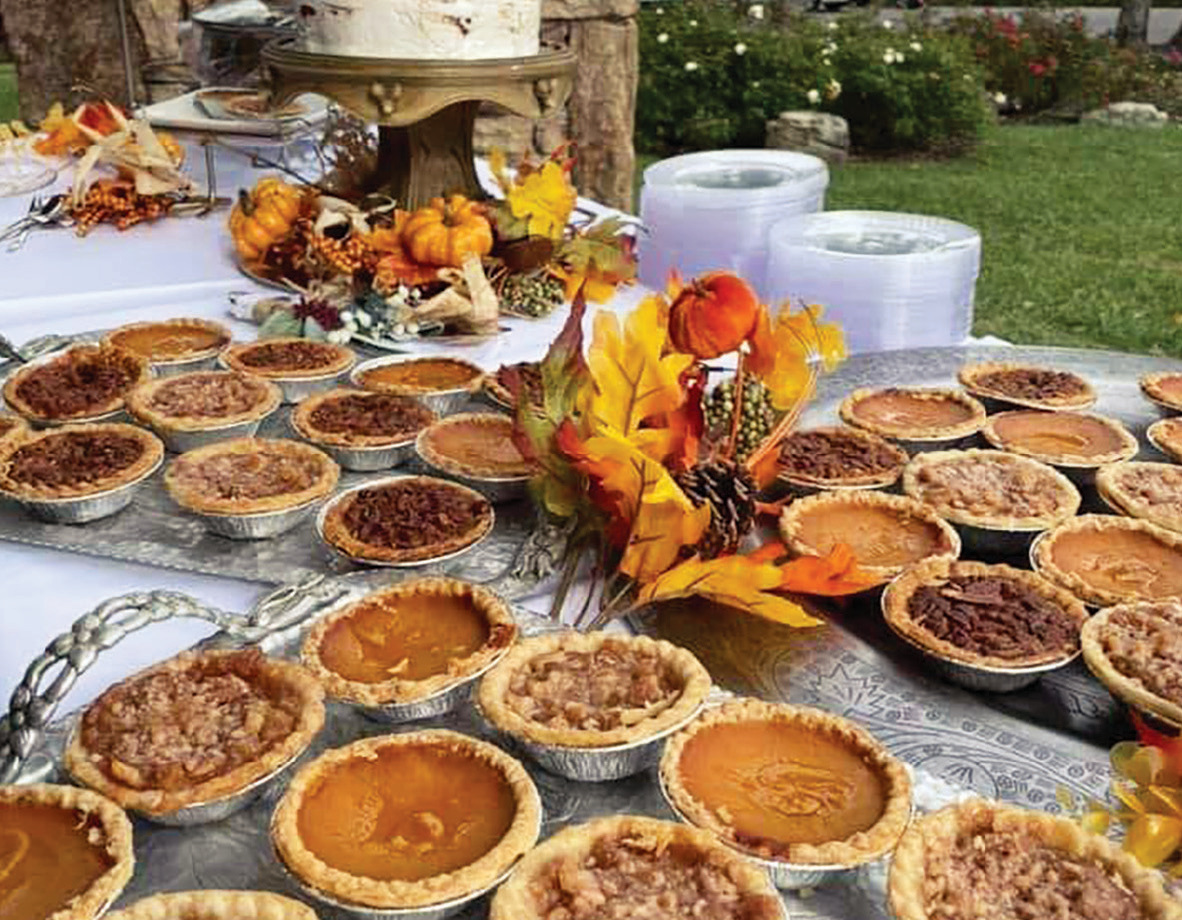 Swiss Pantry, swiss-pantry.com, provides quality food with made-from-scratch baked goods and offers bulk foods, deli meats and cheeses. Looking for something a bit sweeter? Be sure to check out the Christmas specials section on the website for lots of holiday favorites like party mix, cookie trays and pumpkin rolls. Another listing is the famous special-recipe fruitcake, which is available until Christmas Eve to ship to customers.
Ivory Cotton Bar, ivorycottonbarorganic.com, has a different type of sweet treat as Nashville's first organic cotton-candy bar with more than 50 rotating flavors. The company's mission is to keep childlike joy alive by providing whimsical treats with a modern spin. The online store has cotton candy flavors ranging from cinnamon roll and maple bacon to peach cobbler and key lime pie to Tennessee whiskey and Brazilian espresso, along with some flavored gourmet popcorn for a crunchier snack to munch on this holiday season.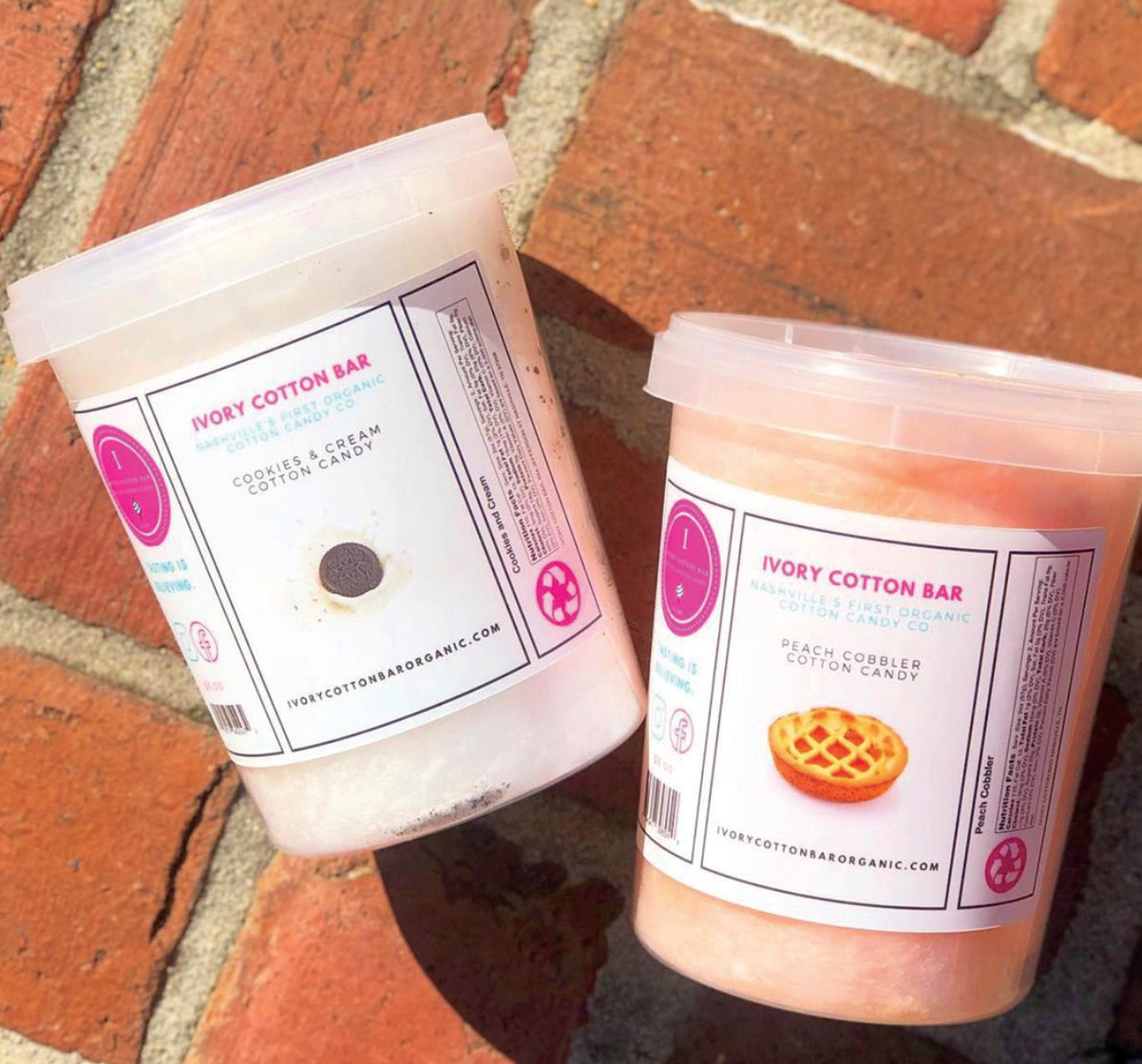 TruBee Honey, trubeehoney.com, is located in Duck River Electric Membership Corporation's service area. TruBee's barrel-aged honey has been a big hit for gourmet food, bourbon and whiskey lovers alike and is made by aging raw honey in charred oak barrels that have been soaked in bourbon from Nelson's Greenbrier Distillery. Another creative gift idea is the mini honey sampler of three different types of honey to taste test in compact jars.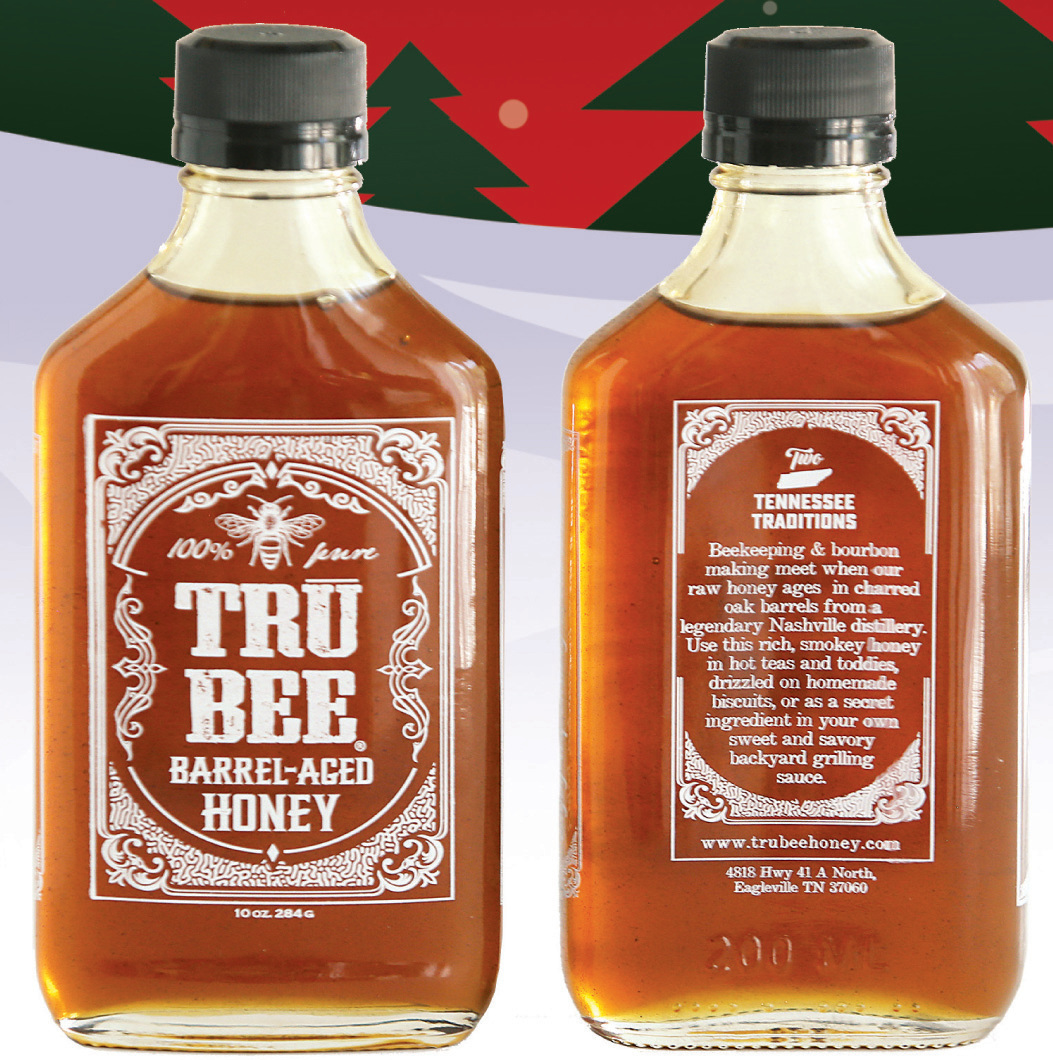 Hoff and Pepper, hoffandpepper.com, a small-batch craft hot sauce company, offers the perfect gifts if you want to give something that has a bit of a kick this holiday season. The company's mission is to make every meal taste amazing with products that offer a fresh, balanced flavor that complements foods instead of overpowering them. To give someone a "taste" of what Hoff and Pepper has to offer, check out Hoff's four-pack mini-flask gift box or the classic hot sauce variety.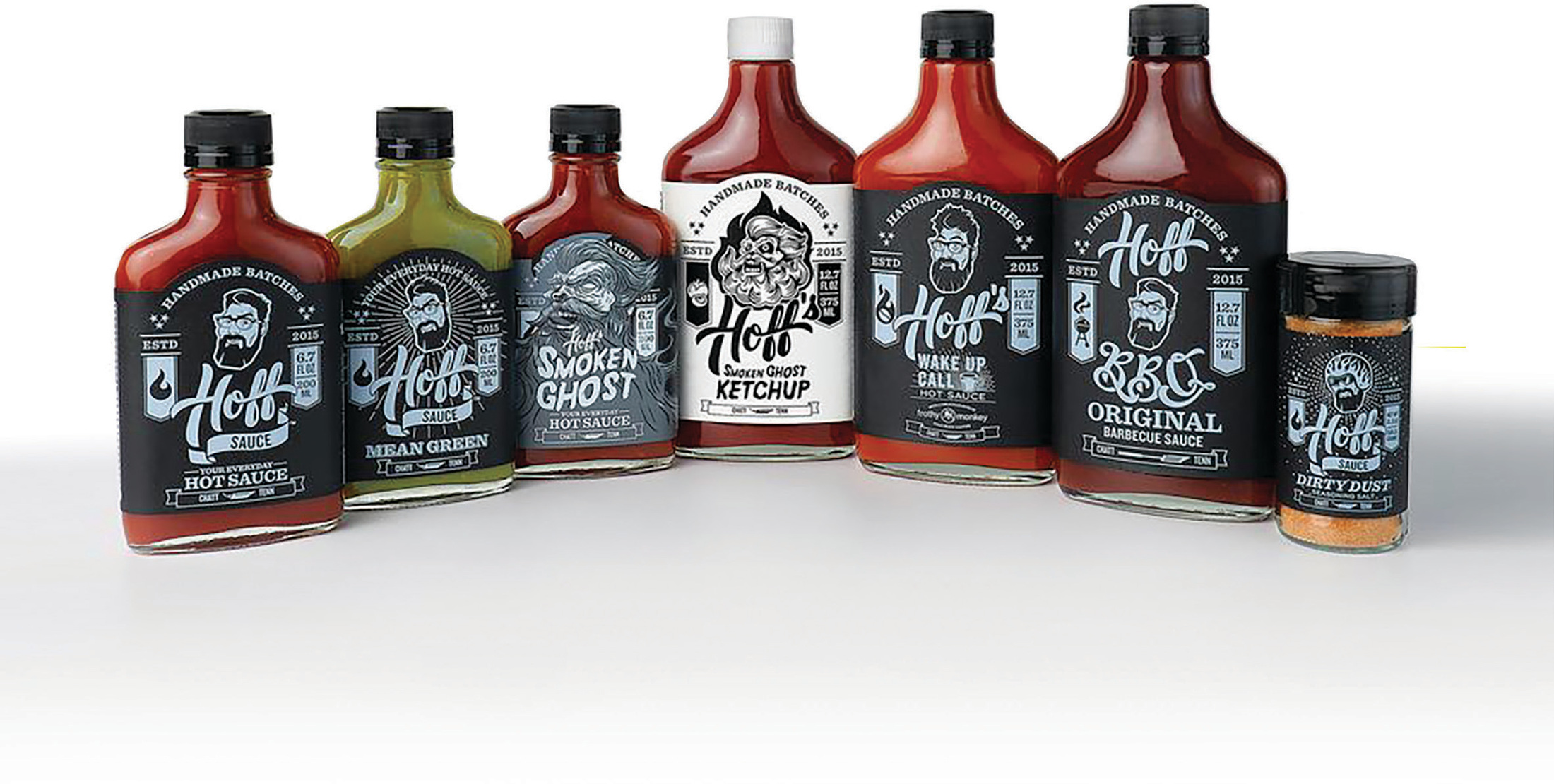 Tennessee Wines, tennesseewines.com, is a great resource to find local wineries and vineyards to support during the holiday season. The website is managed by the Tennessee Farm Winegrowers Alliance, which advocates for wineries and vineyards throughout Tennessee. The website has information and locations on a wide variety of wineries and vineyards across the state, and you are sure to find a local wine you love.
Want even more places to find local, farm-fresh gifts for the holiday season? Check out the Pick Tennessee Products website at picktnproducts.org.
Give back and relax
A Moment Candles, amomentcandles.com, is a brand new luxury candle brand that aims to make customers rethink what a candle could be. The candle's design has a distinct, black wax look with a wooden wick that adds a crackling sound to the experience. Each candle is also named after a special moment in life to evoke memories and to give the customer an unforgettable scent experience. What's a better way to celebrate the holiday season than to support an up-and-coming local business?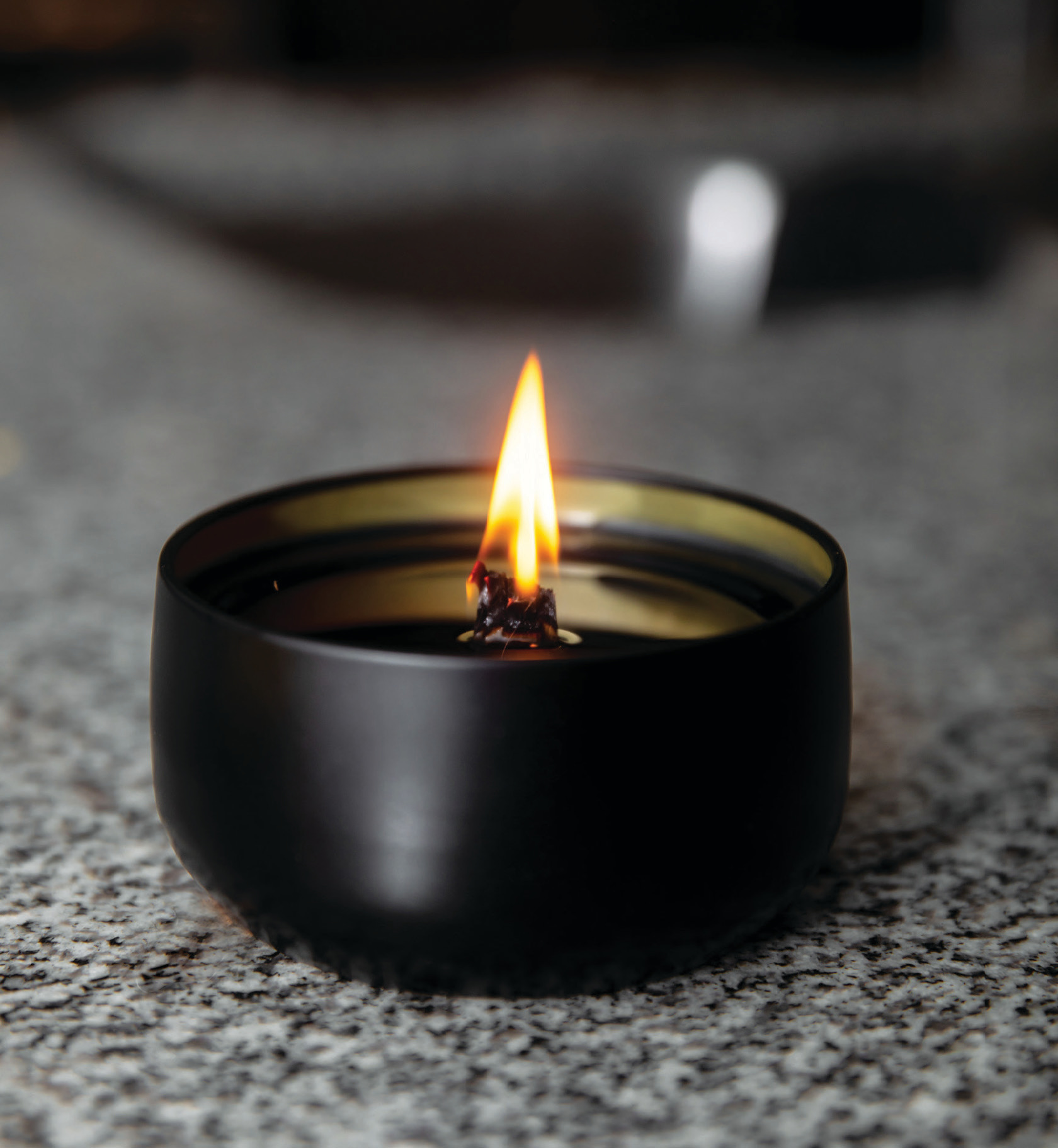 RE+NEW+ALL candles, renewallcandle.com, are the gifts that keep on giving. RE+NEW+ALL provides employment opportunities to women survivors of human trafficking and those who are vulnerable and in difficult circumstances. Each hand-poured soy wax candle has a cotton wick, which makes it nontoxic and safe to burn, and the eco-friendly packaging is signed by the woman who made it.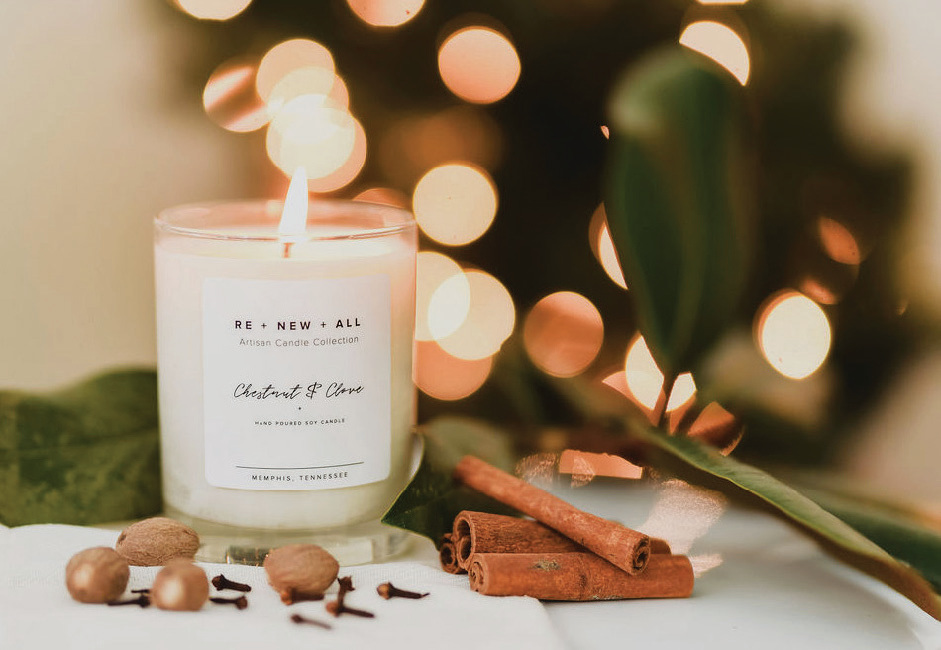 Thistle Farms, thistlefarms.org, is a nonprofit dedicated to helping women survivors recover and heal from trafficking, prostitution and addiction by providing them with everything from housing to healthcare to job training. Thistle Farms makes candles, body products and essen tial oils. Its taglines are "love heals" and "love is the most powerful force for change in the world." Be sure to check out Thistle Farm's gift sets, which make for the perfect gift that "gives twice" this holiday season.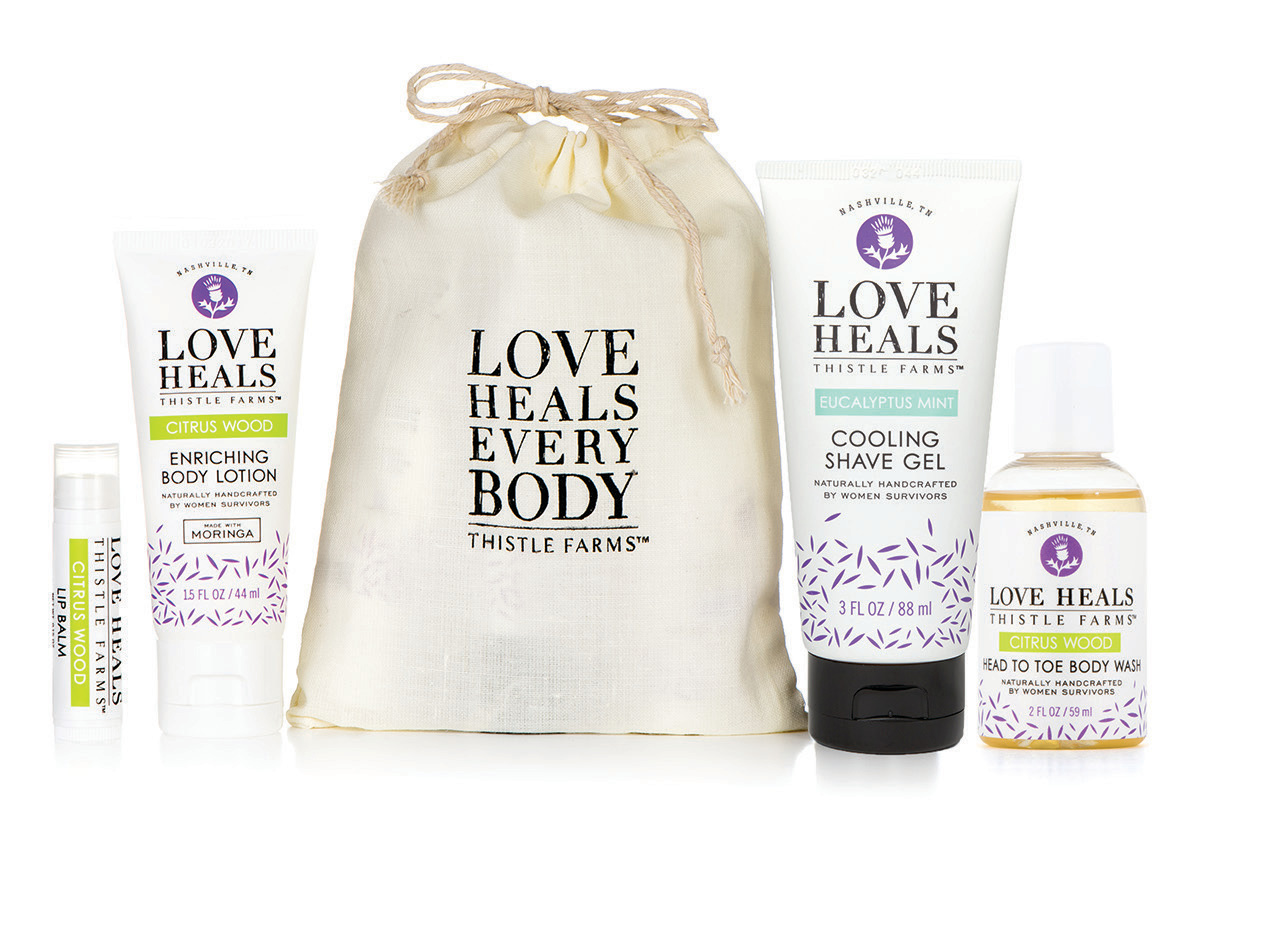 Thistle and Bee, thistleandbee.org, is another nonprofit organization that offers a two-year residential program to women who have survived trafficking, prostitution and addiction. The women in the program harvest honey from their beehives and make products for the pantry like honey, tea and coffee along with products for the body and home like beeswax candles, soap and lip balm. Be sure to check out the website's "holiday gift guide" section where there are gift boxes along with products that Thistle and Bee recommends for gift-givers.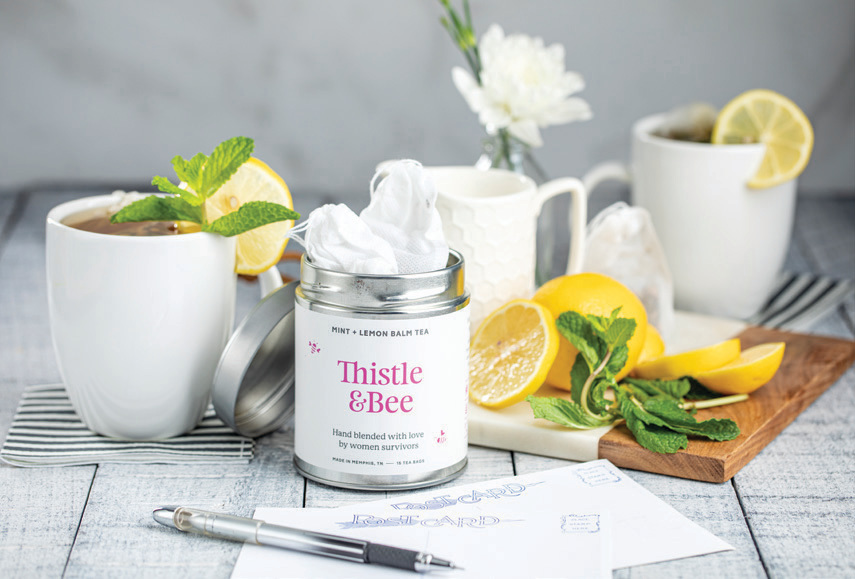 Wears and wares — from clothing to the kitchen
Friendly Arctic Printing and Design, store.friendlyarcticprinting.com, is an environmentally friendly screen printing studio that focuses on custom merchandise production and art prints. Many of the designs celebrate Tennessee — from local events to a line called "Tennessee is Fantastic." Since early 2020, the company has partnered with Tennessee State Parks to create a clothing line that raises money to support the parks. Find the perfect gift there for someone who enjoys our state parks.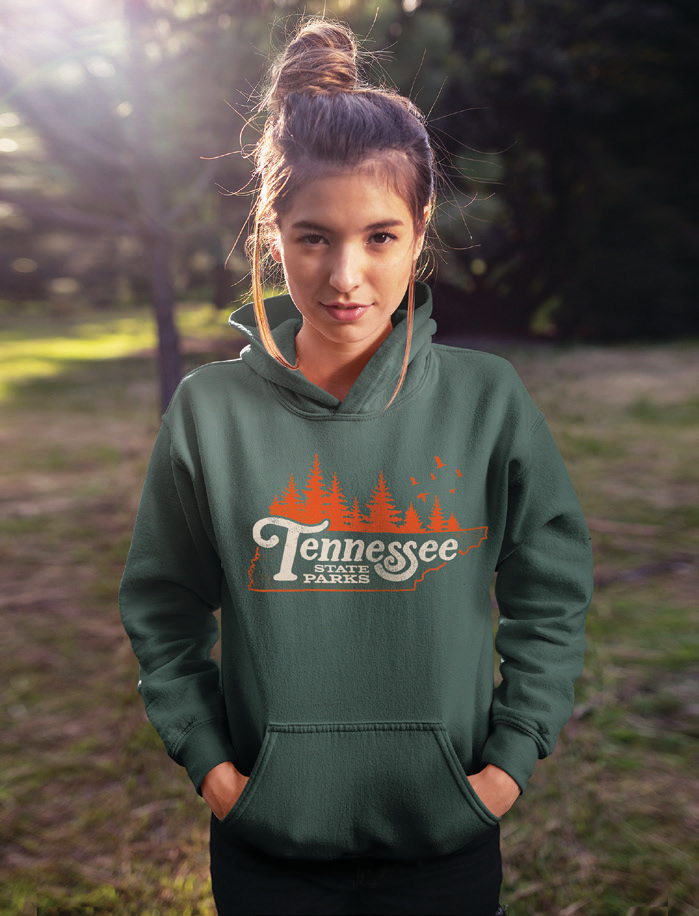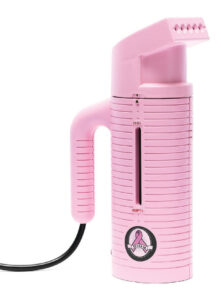 Jiffy Steamer, jiffysteamer.com, is a family-owned business in Gibson EMC's service area that has made lines of clothing steamers, steaming products and steaming accessories in the U.S. since 1940. The largest steamer manufacturer in the world, it offers a line of pink steamers to help fight breast cancer with 10 percent of the sales on the pink steamers being donated to the Obion County Cancer Agency, which helps women in Jiffy Steamer's hometown of Union City fight breast cancer.
OUTsideIN Works, outsideinworks.com, is a nonprofit in Gibson EMC's area that helps women who have dealt with life-altering struggles succeed in the workforce and learn marketable skills. OUTsideIN's travel bags are made with careful attention to quality and detail and range from week ender and toiletry bags to crossbody and wristlet bags. OUTsideIN also offers a discount bundle for customers to save $25 when they purchase two larger luggage-type bags that include the commuter, tote, week ender and garment styles.
Colonel Littleton, colonellittleton.com, has high-quality handcrafted leather goods handmade by local craftsmen at the company's workshop located in Duck River EMC's area. Be sure to check out the gift guide section on the website and look for "the colonel's favorite gifts," which highlights a few of the products that would make perfect holiday gifts, including leather tumbler sleeves, billfold wallets, messenger bags and more. Also, customers can holiday shop early with no worries since all purchases made now through Dec. 23, 2021, can be returned or exchanged through Jan. 31, 2022.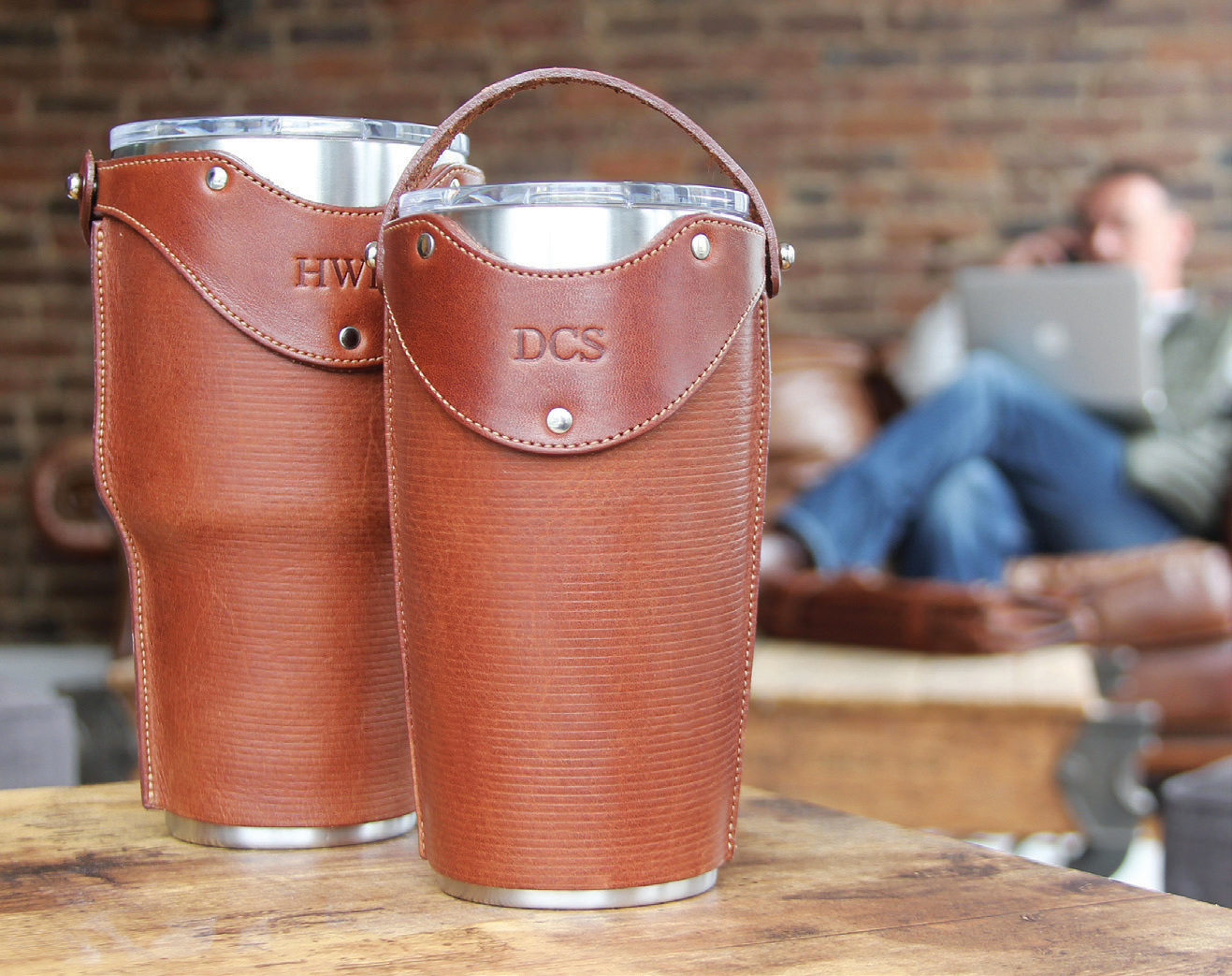 Lodge Cast Iron, lodgecastiron.com, in Sequachee Valley EC's territory has been making heirloom-quality cookware and accessories since 1896. Each piece of Lodge Cast Iron cookware is crafted for durability and versatility. Check out the different collections and accessories on the website to see what might be the best fit for a gift. In particular, the commemorative and logo, wildlife and wanderlust series make for unique gifts for the food, Tennessee or nature lover in your life.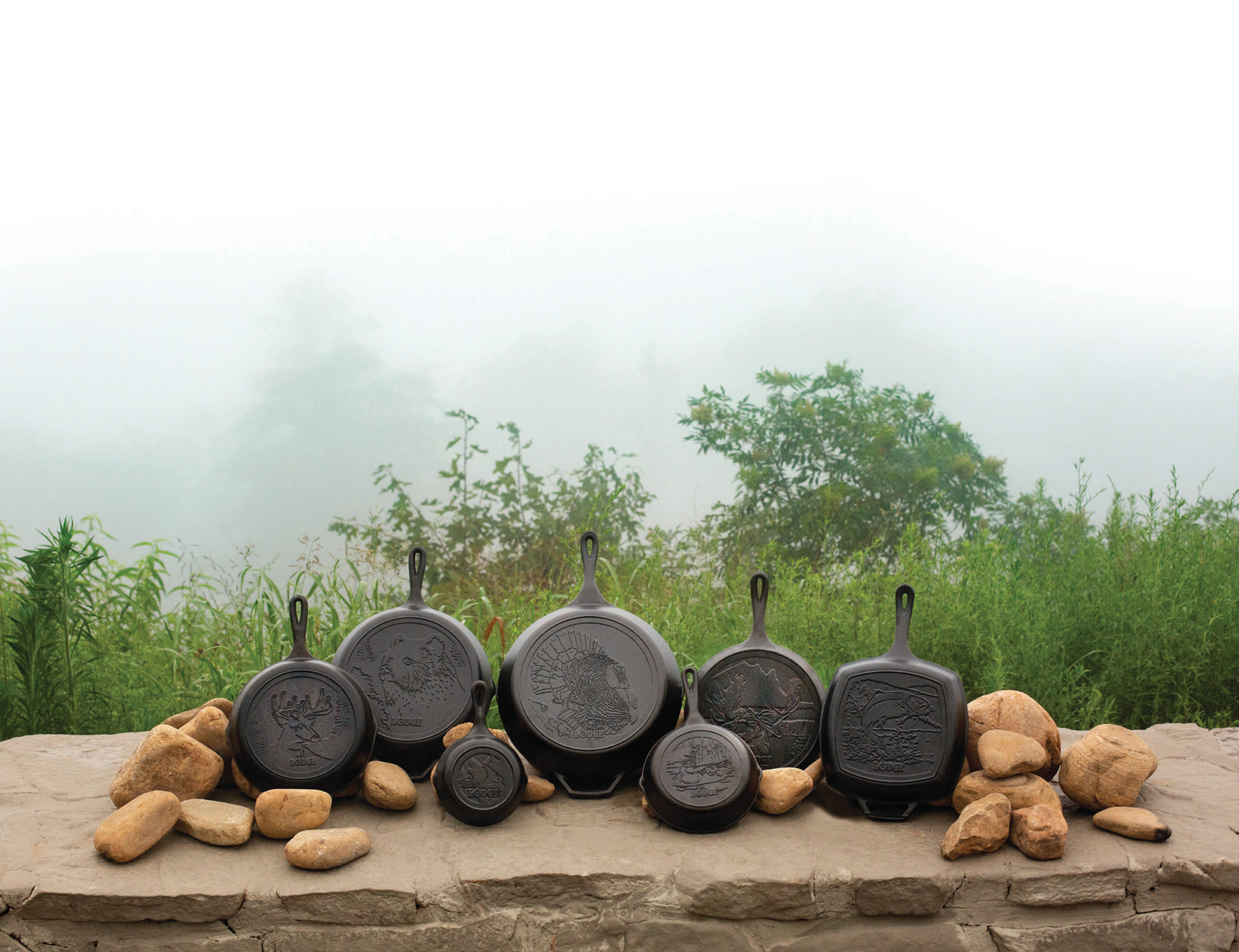 Tennessee Pewter, tnpewter.com, is a family-owned business in Chickasaw EC's service area that handcrafts heirloom pewter products with meticulous care. Tennessee Pewter has a variety of wares for any occasion — from home and entertaining to formal and special occasions. It also has a selection of jewelry for sale on the website. For the holidays, it offers pewter Christmas ornaments, which would make for great handmade festive gifts.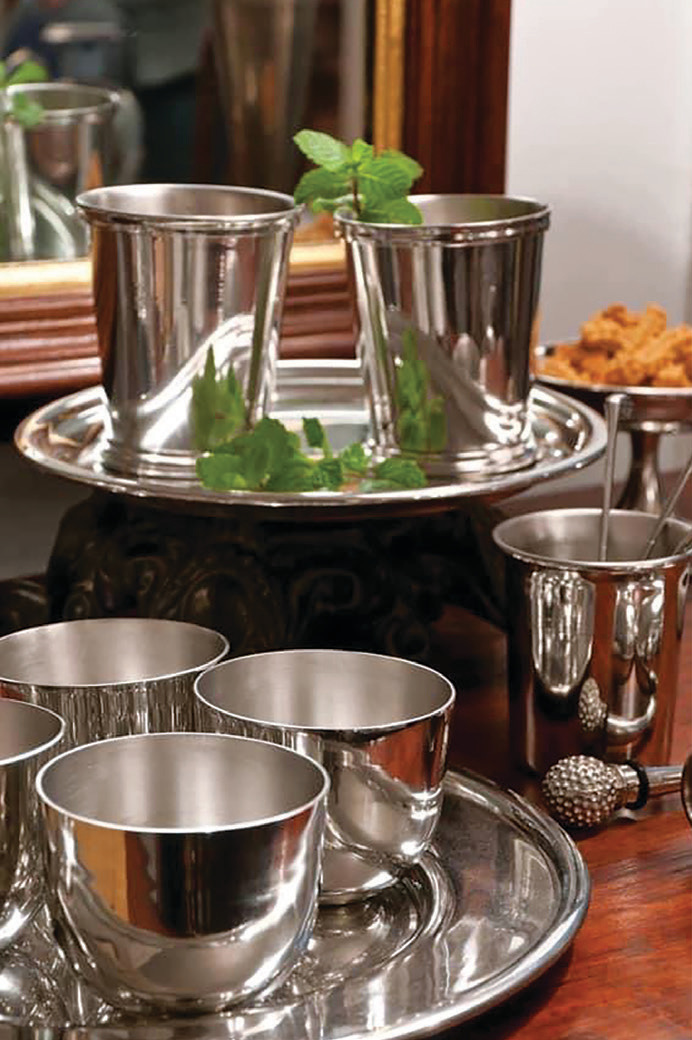 Supporting the arts
True South Puzzle, truesouthpuzzle.com, creates high-quality, American-made puzzles that showcase original works by independent artisans. It has puzzles with colorful illustrations of maps of cities, states and regions along with national parks, holidays, animals and more. Each year, True South Puzzle donates a portion of its sales to St. Jude, the Metro Animal Shelter and the National Park System. Find the perfect gift there for the enthusiastic puzzler in your life.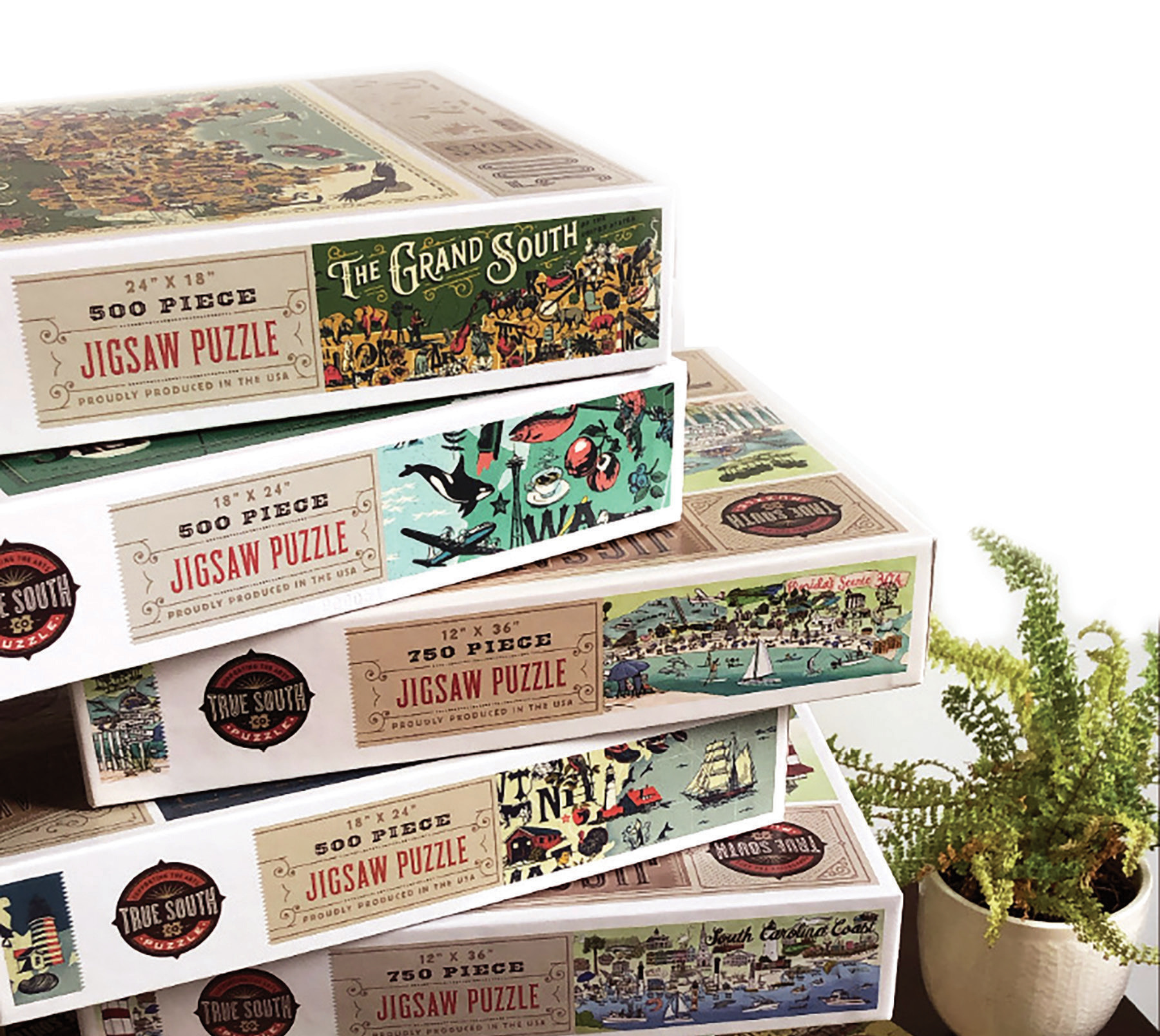 The Sawdust Pile, shopthesawdustpile.com, is a family-owned business in Caney Fork EC's area that designs and creates homemade wooden decorations for the home. An array of holiday and home decor options are available on the website. A homemade holiday-themed piece of decor could make a great gift for the avid Christmas decorator. The company's goal is to craft pieces that customers will enjoy for years.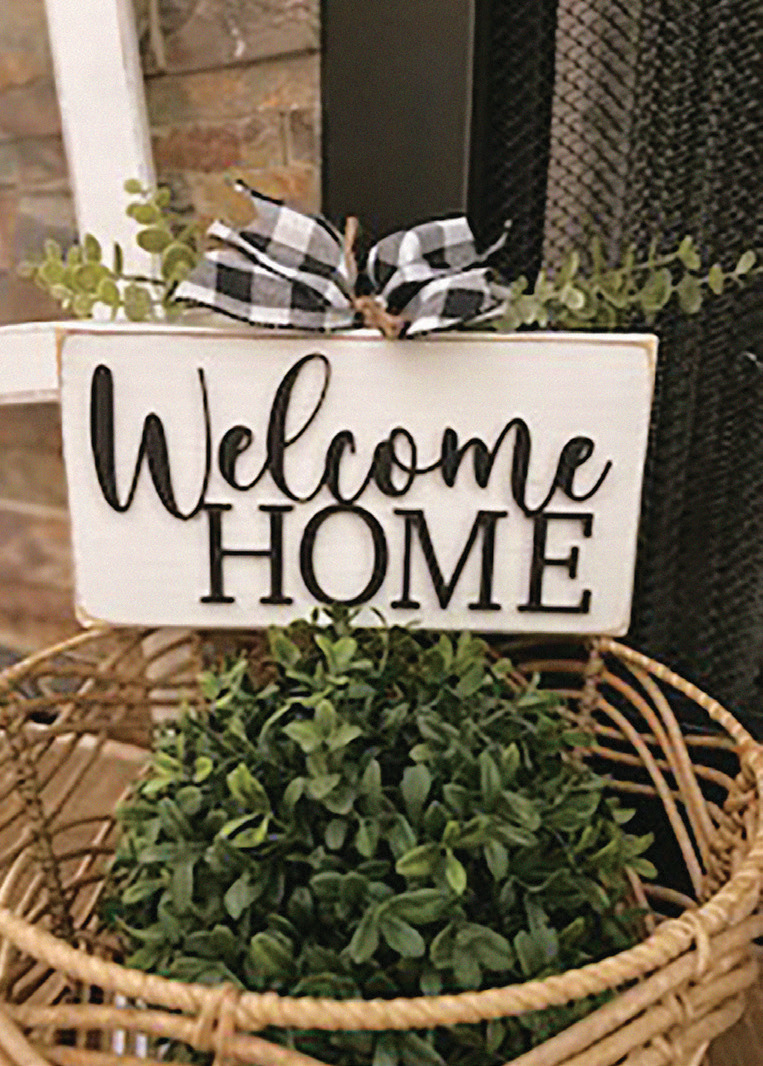 The Clay Lady's Campus Gallery, theclcgallery.com, is the online gallery for the Clay Lady's Campus that has a wide variety of pottery from emerging and professional artists alike. On the website, customers can peruse the selection either by artist or by type of pottery ranging from bowls, cups and plates to vases, sculptures and jewelry. The mission of the Clay Lady's Campus is to nurture creativity through live-giving community, one artist at a time.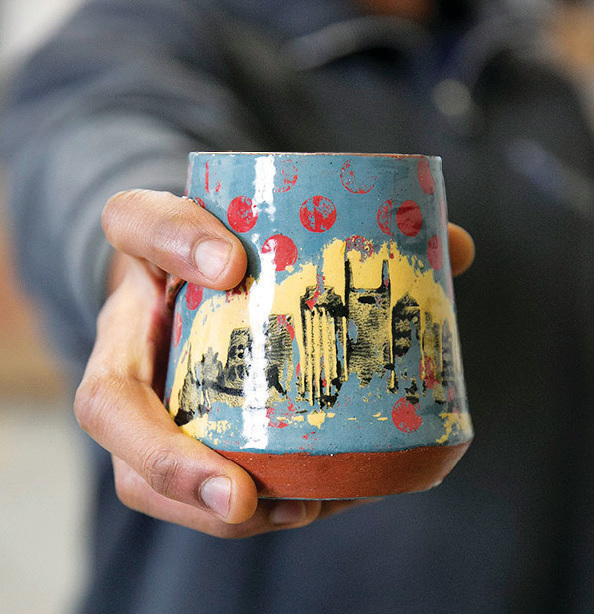 Arrowmont School of Arts and Crafts, arrowmont.org, is a nonprofit organization that features more than 60 artists in its showcase gallery and supply store. The showcase gallery offers handmade art pieces ranging from jewelry and pottery to sculptures and wall art by those with a connection to Arrowmont. Be sure to check out the gift gallery as well; those pieces were donated by artists, and all proceeds go to directly supporting the school.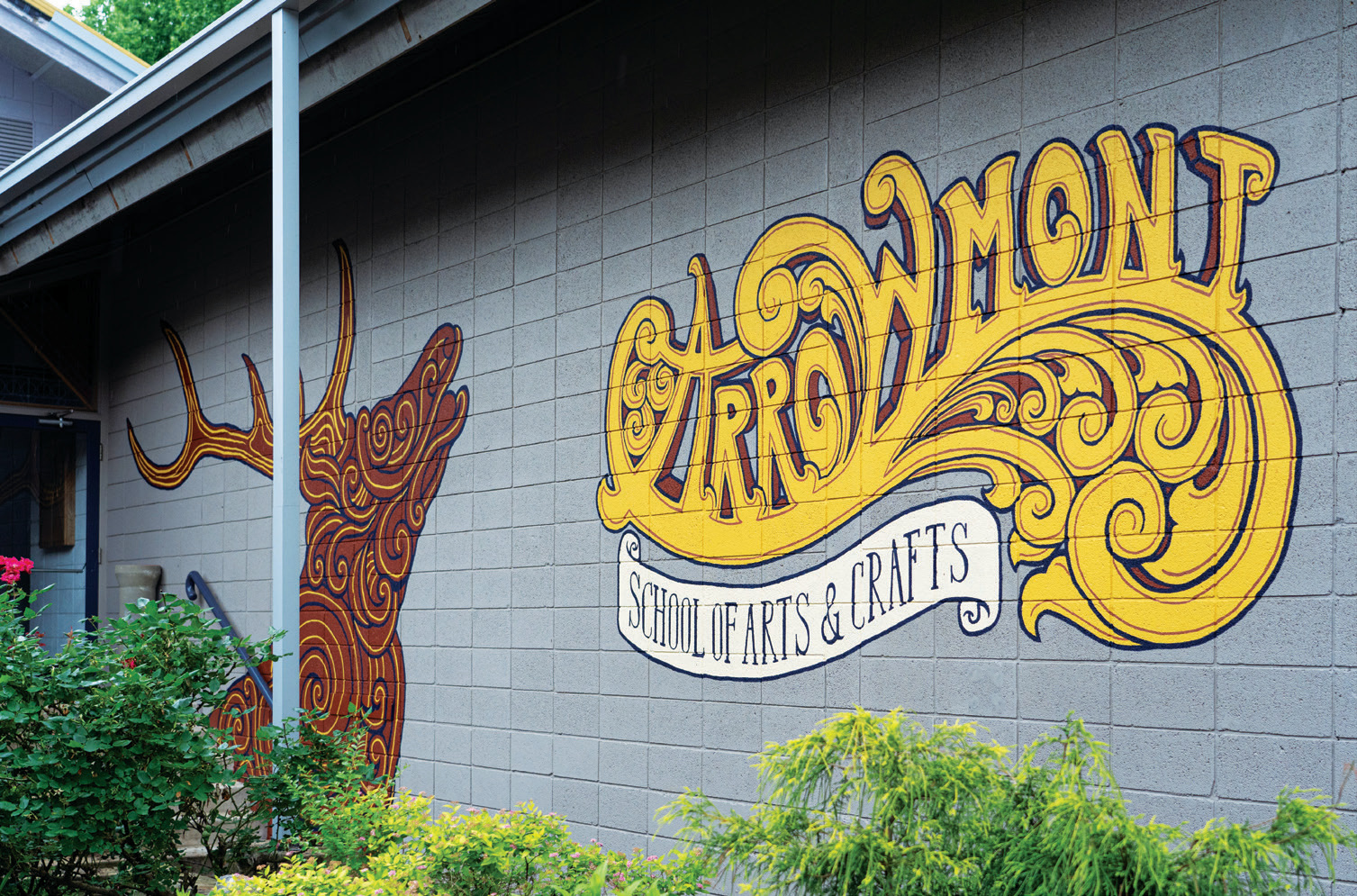 Appalachian Center for Craft, tntech.edu/fine-arts/craftcenter/gallery-store.php, is a satellite campus of Tennessee Technological University with a Craft Center Gallery that has works from over 150 students, faculty, residents, alumni, workshop instructors and regional artists. The gallery website links to the Craft Center's online store where customers can shop by category, including ceramics, wood, jewelry and more. All of the artwork for sale is handcrafted, one-of-a-kind and represents the skills and techniques students learn at the Craft Center.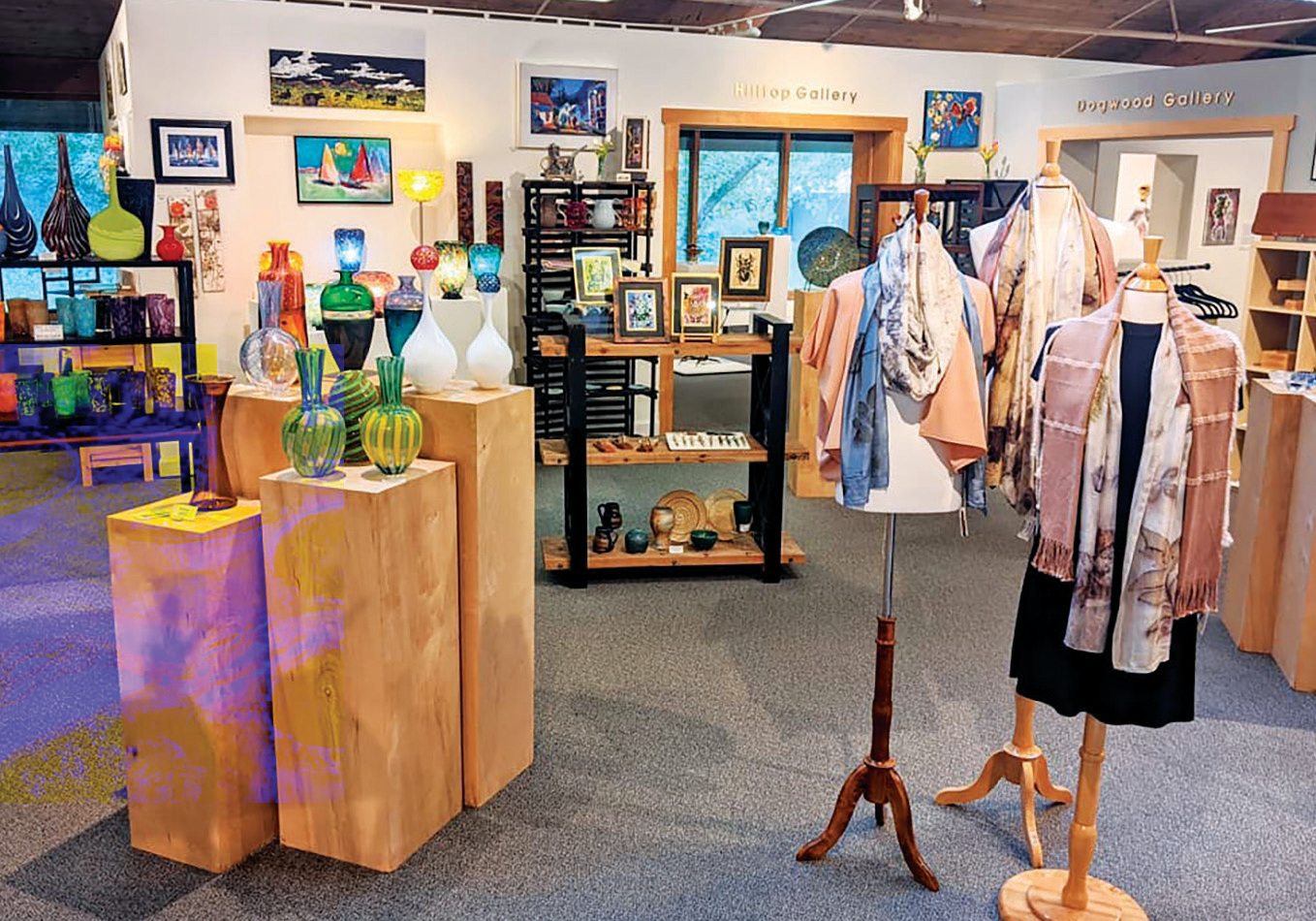 Want to find even more ways to support local artists this holiday season? Check out Tennessee Craft at tennesseecraft.org, a great resource to find many local artists' works and information on the artisans.
---
Directory
A Moment Candles amomentcandles.com
Goodlettsville
Needs orders by Dec.10 for delivery by Christmas
Appalachian Center for Craft tntech.edu/fine-arts/craftcenter/gallery-store.php
Smithville • 931-372-6882
Needs orders by Dec. 17 for delivery by Christmas
Arrowmont School of Arts and Crafts arrowmont.org
Gatlinburg • 865-436-5860
Needs orders by Dec. 5 for delivery by Christmas
The Clay Lady's Campus Gallery theclcgallery.com
Nashville • 615-242-0346
Needs orders by Dec. 11 for delivery by Christmas
Colonel Littleton colonellittleton.com
Lynnville 800-842-4075
Needs orders by Dec. 19 for delivery by Christmas
Duck River EMC
The Dutch Maid Bakery dutchmaid.net
Tracy City • 931-592-3171
Needs orders by Dec. 10 for delivery by Christmas
Sequachee Valley EC
Friendly Arctic Printing and Design store.friendlyarcticprinting.com
Nashville • 615-357-0158
Needs orders by Dec.10 for delivery by Christmas
Hoff and Pepper hoffandpepper.com
Chattanooga • 423-652-6155
Needs orders by Dec. 10 for delivery by Christmas
Ivory Cotton Bar ivorycottonbarorganic.com
Nashville
Needs orders by Dec. 10 for delivery by Christmas
Jiffy Steamer jiffysteamer.com
Union City 800-525-4339
Needs orders by Dec. 21 for delivery by Christmas
Gibson EMC
Lodge Cast Iron lodgecastiron.com
South Pittsburg 423-837-7181
Needs orders ASAP for delivery by Christmas
Sequachee Valley EC
OUTsideIN Works outsideinworks.com
Troy • 731-624-0015
Needs orders by Dec. 15 for delivery by Christmas
Gibson EMC
RE+NEW+ALL renewallcandle.com
Memphis • 901-308-4689
Needs orders by Dec. 15 for delivery by Christmas
The Sawdust Pile shopthesawdustpile.com
McMinnville 931-273-5745
Needs orders by Dec. 10 for delivery by Christmas
Caney Fork EC
Swiss Pantry swiss-pantry.com
Belvidere • 931-962-0567
Needs orders ASAP for delivery by Christmas
Duck River EMC
Tennessee Pewter tnpewter.com
Somerville • 901-465-2609
Needs orders by Dec. 22 for delivery by Christmas
Chickasaw EC
Thistle and Bee thistleandbee.org
Memphis • 901-410-1418
Needs orders by Dec. 10 for delivery by Christmas
Thistle Farms thistlefarms.org
Nashville • 615-298-1140
Needs orders by Dec. 19 for delivery by Christmas
TruBee Honey trubeehoney.com
Eagleville
Needs orders ASAP for delivery by Christmas
Duck River EMC
True South Puzzle truesouthpuzzle.com
Nashville
Needs orders ASAP for delivery by Christmas