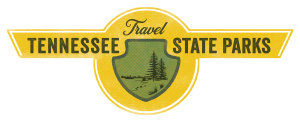 Among Tennessee's 57 state parks, it's common to see a focus on natural beauty, outdoor recreation and slices of history. Not quite as common are parks that tell the story of an individual, but Sgt. Alvin C. York State Park in Pall Mall is such an attraction. York was a hero of World War I who likely couldn't have imagined that someday there would be a state park dedicated to preserving his life story.
Park Manager Nathaniel Dodson says that the park is unique because "it is singularly focused on telling the story of one man, Alvin C. York, a Medal of Honor recipient from the Great War of 1918. With such a narrow focus, our site is able to interpret York's story in a number of interesting ways. Guided house tours tell his life story in great detail, a sprawling 1920s-era farm stands as a monument to his postwar years and a replica World War I trench immerses visitors in life as a doughboy on the frontlines."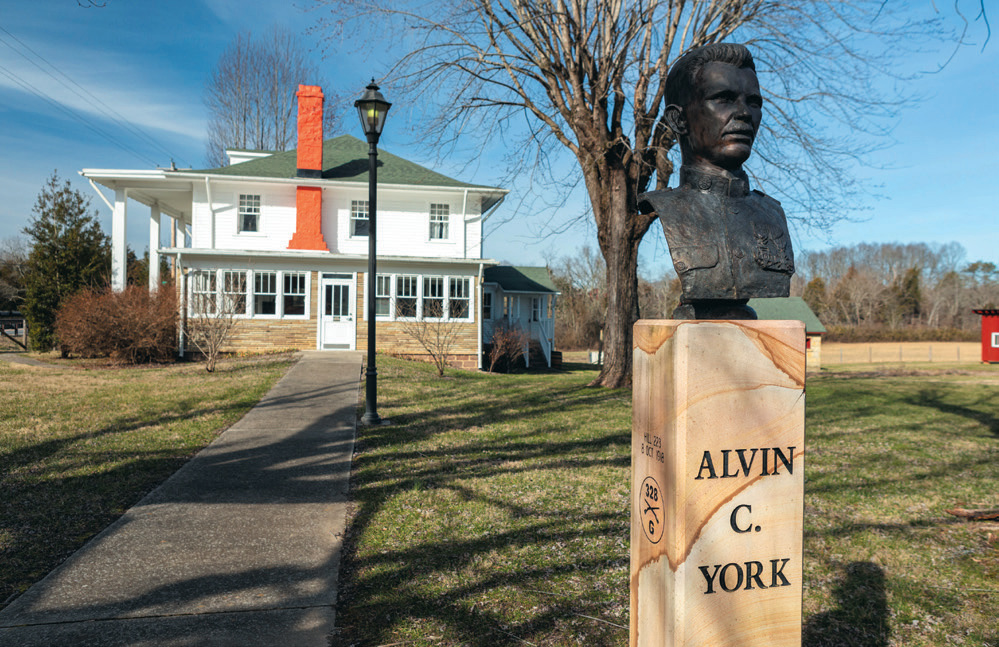 York's story
York was born in what is still the small, unincorporated town of Pall Mall in Fentress County, one of 11 children. Prior to being drafted for service, he worked as a farmer and blacksmith. When he did receive his draft notice, he initially applied for exemption as a conscientious objector because of his religious beliefs, but the application was denied, so he joined the 82nd Division of the U.S. Army and shipped off to France in 1918.
In October of that year, Pfc. (acting Cpl.) York and 16 other U.S. soldiers were ordered to infiltrate German lines to silence a machine gun position during the Meuse-Argonne offensive. Six of the Americans were killed, and three more wounded. York and the others still able to fight killed or captured several German soldiers and secured the surrender of others, eventually marching back to their command post with more than 130 prisoners.
For his efforts, York was awarded the Medal of Honor and became a hero not only in the U.S. but throughout all the allied countries. In fact, he was awarded more than 40 medals, many from several of those other countries, including the French Croix de Guerre.
Gen. John J. Pershing, commander of the American Expeditionary Forces, presented York with his Medal of Honor and said that York was "the greatest civilian soldier of the war."
When he returned home after the war, the Nashville Rotary bought a farm for York and his new wife, Gracie. The farm presented some financial trials, though, as he had to borrow money to equip it and nearly lost it during the postwar farming depression.
He refused, however, a great many offers to profit from appearances, product endorsements and the movie rights to his life story. Instead, he worked to get a road built into his part of the state and form the Alvin C. York Foundation to bring educational opportunities to the children of the area.
The eventual park named in his honor wasn't York's first tie to Tennessee's state parks, however. While working as a project superintendent for the Civilian Conservation Corps, he oversaw construction of the Byrd Lake reservoir at Cumberland Mountain State Park in Cumberland County and went on to serve as the park's superintendent for several years.
On the silver screen
If York couldn't have imagined a park being named after him, it was probably equally as surprising if not more so that Hollywood chose to make a movie about his wartime accomplishments. Despite his earlier resistance to having a movie made about him, he finally relented in 1940 when he was in need of funds to start a Bible school.
"Sergeant York" was the highest-grossing film of 1941, the year the U.S. would enter World War II, and earned actor Gary Cooper the Academy Award for Best Actor for his portrayal of York.
"A visitor can expect to learn more than what they thought they knew on a visit here, understanding the true story of Sgt. York as compared to Hollywood's portrayal in the 1941 that film, York stands as more of a symbol rather than an individual, representing broader American ideals of freedom, a reluctance to fight and a strong moral character. These ideals are enough to bring people from across the country to see the homesite of a World War I hero."
Dodson says many people visit the park assuming that what they saw in the "Sergeant York" film is completely factual, and the war is all that happened to York throughout his life.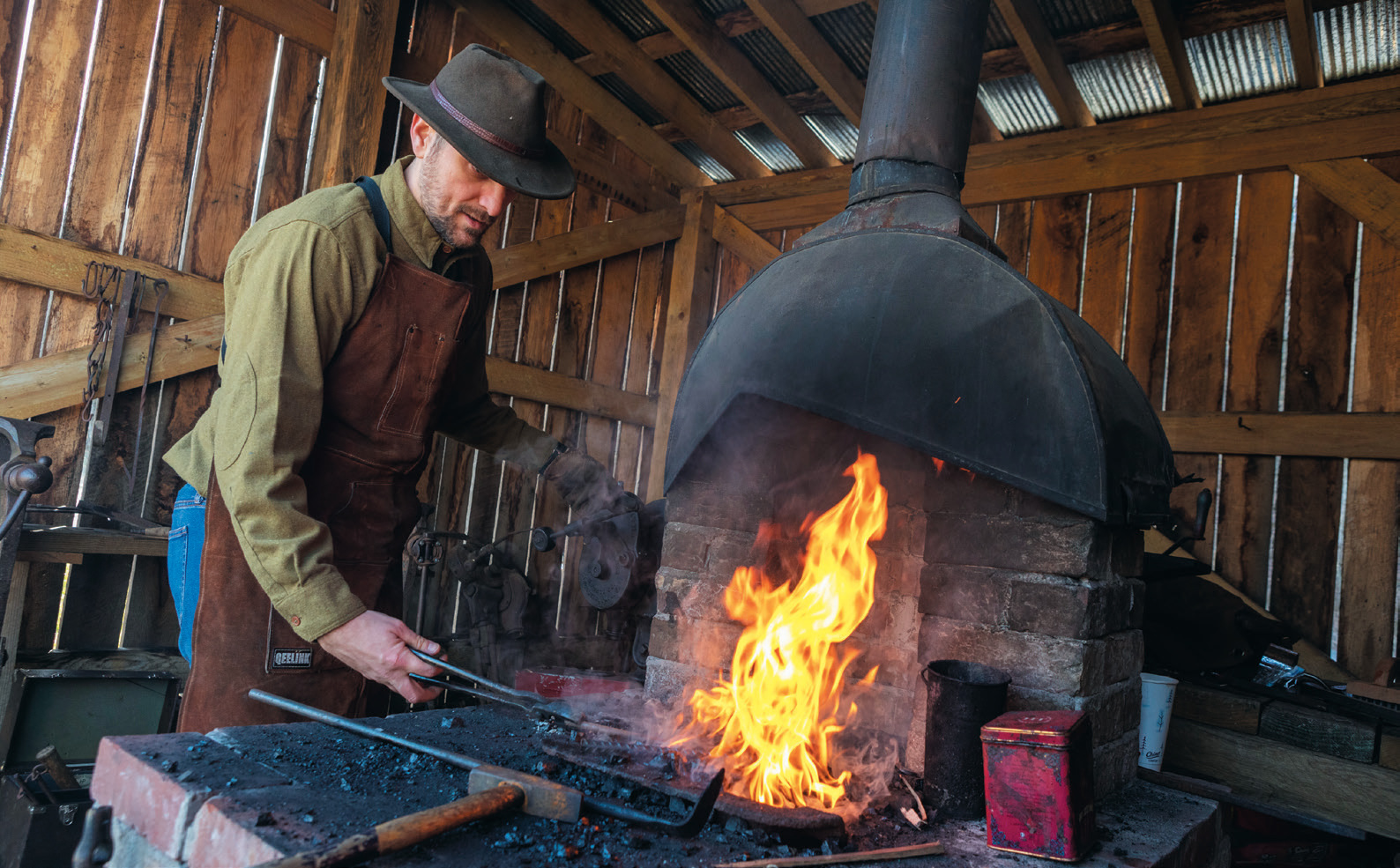 "This is simply not the case. As with any person, York was a complex, multifaceted individual with strengths, weaknesses and a story no movie could fully portray. While he does become one of the most famous Tennesseans to come out of World War I, he lived a very full life and had many experiences outside of his wartime fame."
The real-life York and his wife, like his parents before him, had a large family — 10 children in all, two of whom, unfortunately, died within a few days of birth. York himself suffered from a number of ailments throughout his postwar life and passed away in 1964. He is buried in the Wolf River Cemetery in Pall Mall, located just outside the park, alongside his wife, who died 20 years after her husband.
The park today
Opened in 1922, the park is home to York's two-story house, a gristmill, the York Bible School and a visitor center modeled after York's general store. Here you can see vintage store displays and interpretive exhibits about World War I. Also available is a short film about York and the park narrated by legendary journalist Walter Cronkite.
Visitors can also get a glimpse at the grueling reality of trench warfare with a reproduction trench behind the York house.
Daily guided walking tours last 45 minutes. If you're interested in a driving tour of the Wolf River Valley, the park offers those on the weekends with advanced booking.
As far as other types of park activities, there is one hiking trail (the 0.6-mile, moderate-difficulty York Grave Site Trail), picnic areas and bank fishing on the Wolf River.
Like parks throughout the state, Sgt. Alvin C. York State Park has seen an increase in visitation during the pandemic, and numbers have remained higher than prepandemic totals.
"That seems in large part due to the increased number of people relocating to the state," Dodson says. "These new residents of Tennessee have been taking to their local parks and tourism sites to gain a better understanding of their new communities."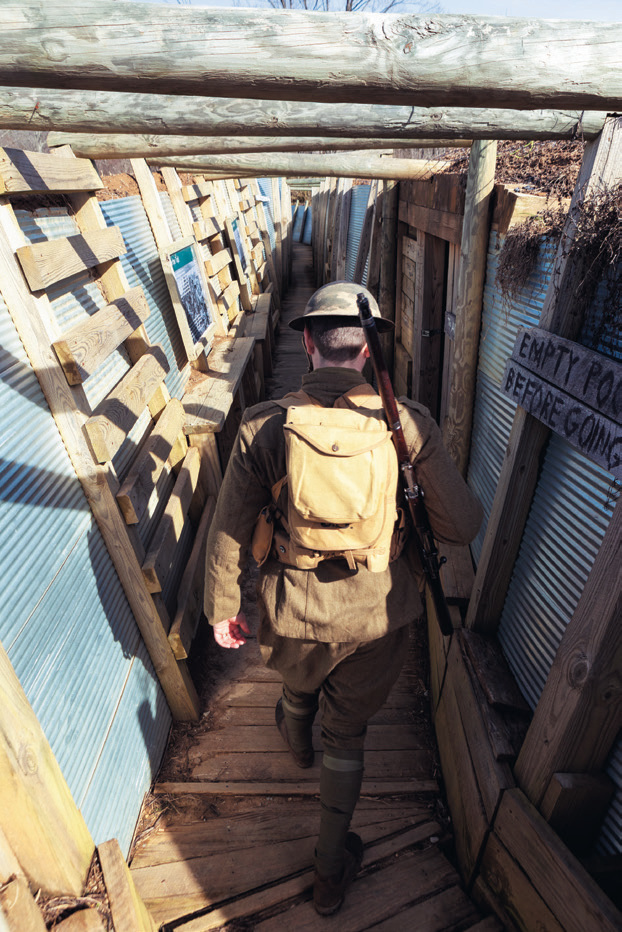 So many stories
Dodson, who has been the park manager since 2019, says that the stories park staff share with visitors align with his own personal interests.
"There is a wide array of stories to tell concerning York's life, with history involving the Civil War, World War I, the Civilian Conservation Corps, World War II, farming, logging, music, folklore, traditional skills and art forms, and so much more," he says. "I enjoy learning from previous generations about what life was like for them, the hardships they faced, the work they did and the joy they were able to get out of difficult situations. The people of the Wolf River Valley were very isolated and rugged individuals, and while that life can be romanticized, these are the type of stories I enjoy learning about and teaching others about at the park."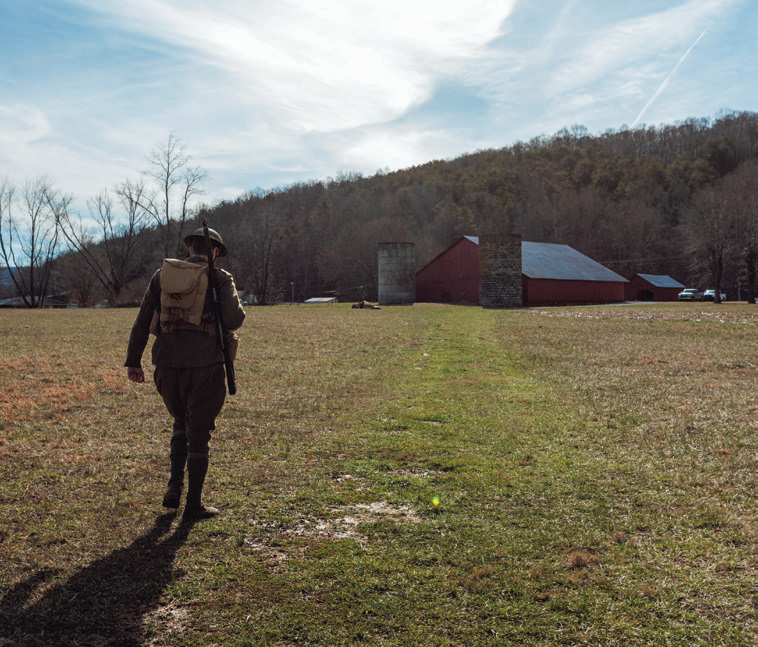 The park was honored last year with the Excellence in Innovation Award from the Tennessee Department of Environment and Conservation during the annual Tennessee State Parks Awards of Excellence for efforts in sharing part of that rich history.
"That award was for a project we have at the park concerning Sgt. York's blacksmith shop," Dodson says. "York grew up learning the trade of blacksmithing from his father and continued this work later in life as he operated his own farm. A replica shop now stands across the street from the York home and has been stocked with working blacksmithing tools, many of which were original to the farm. Due to our smaller staff, the shop wasn't open for demonstration as much as desired, so we sought out an artist in residence position through the Association for Living History, Farm and Agricultural Museums. With partnership and funding from the Tennessee Arts Commission, we were able to secure a stipend and materials for this position and hosted our resident artist for three months in the York blacksmith shop. This artist kept the shop open to the visiting public daily, demonstrating to them the type of work that Sgt. York did his whole life."
"We are always looking for innovation at our state parks to serve visitors in the best ways possible," said David Salyers, TDEC commissioner, at the time of the award presentation. "Sgt. Alvin C. York State Park has shown an ability to do that. This award recognizes the work to find innovative ways to meet an important need."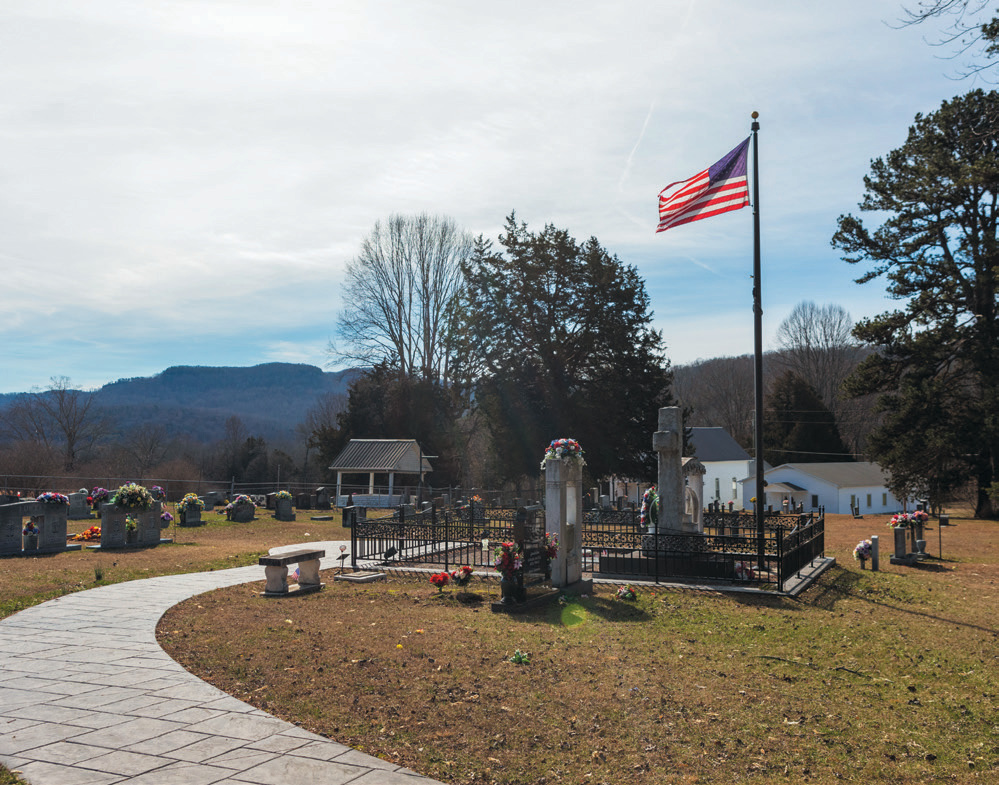 Dodson's passion for telling the many varied stories associated with York and this area is evident. When asked to share a special recollection from his time at the park, it's no surprise that what he remembered had to do with sharing an aspect of York's life that has nothing to do with his wartime exploits.
"Sgt. York was a big fan of music," Dodson says. "He loved the Grand Ole Opry specifically. He would reportedly turn on the radio after suppertime each evening to listen in to a faraway station playing the popular songs of the day. He purchased a Recordio record-cutting machine in the 1940s and would record some of these radio shows, local musicians and even his kids singing and playing piano in their home on record discs. Fast forward to 2019, and this Recordio machine was still in the York home but had fallen into disrepair. Dust had covered the components, and the turntable wouldn't turn anymore. With a passion for music and a few good connections, I had the Recordio machine restored back to working order, and after purchasing some blank 78 rpm discs, the machine was able to cut records again! The quality of the recordings is scratchy and unpolished but provides a window into the past in the York home when music was played on a daily basis."
Staff at the park recently recorded folklorist and Cumberland Trail Park Manager Bobby Fulcher playing banjo on the machine. Fulcher was responsible for securing interviews and recordings with many old-time musicians of the Cumberland Plateau during the 1970s and '80s, some of whom had connections to York's Recordio machine.
"This recording session with Bobby, conducted in the living room of the York home, was a very special moment for me, being the first time since Sgt. York himself had friends and family gathered around, singing and playing music into the old Recordio machine," Dodson says.
The real Sgt. York
Dodson says that when visitors come to the park, "We encourage them to watch the Hollywood portrayal of York, but realize that this particular image of York was a product of its time and place, premiering just before Pearl Harbor was bombed in 1941, and served as a wartime propaganda piece throughout World War II. As when studying the life of any famous individual, the real Alvin C. York is difficult to find, but oftentimes, when we do find that these figures are simply people like ourselves, we can walk away realizing the potential that we all have to be great."