Paris Landing State Park has something for everyone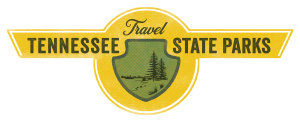 It's been a difficult spring, our routines upended in response to the coronavirus pandemic. Now, as the calendar nears its midway point and the weather warms, no doubt homebound Tennesseans are looking for ways to escape to the outdoors
For many, the pull is especially strong toward lakes and pools. Seeking respite from high temperatures and the everyday grind, boaters, fishermen, sunbathers and others seek outdoor leisure along the water. And among the most popular destinations in the Volunteer State is Kentucky Lake, formed by damming the Tennessee River to form a body of water stretching from western Kentucky through the entirety of Tennessee north to south.
Situated at the widest part of Kentucky Lake — where it's about 3 miles across — is Paris Landing State Park in the very northeast corner of West Tennessee. And, as you'd expect at a park along some of the loveliest shoreline, the lake and associated activities are main draws.
"The most beautiful views you can have, in my opinion, of Kentucky Lake are right here at Paris Landing," says Park Manager Zach Tinkle. "It's a great place to watch the sunrise. And we have all the recreation a lakeside park has to offer."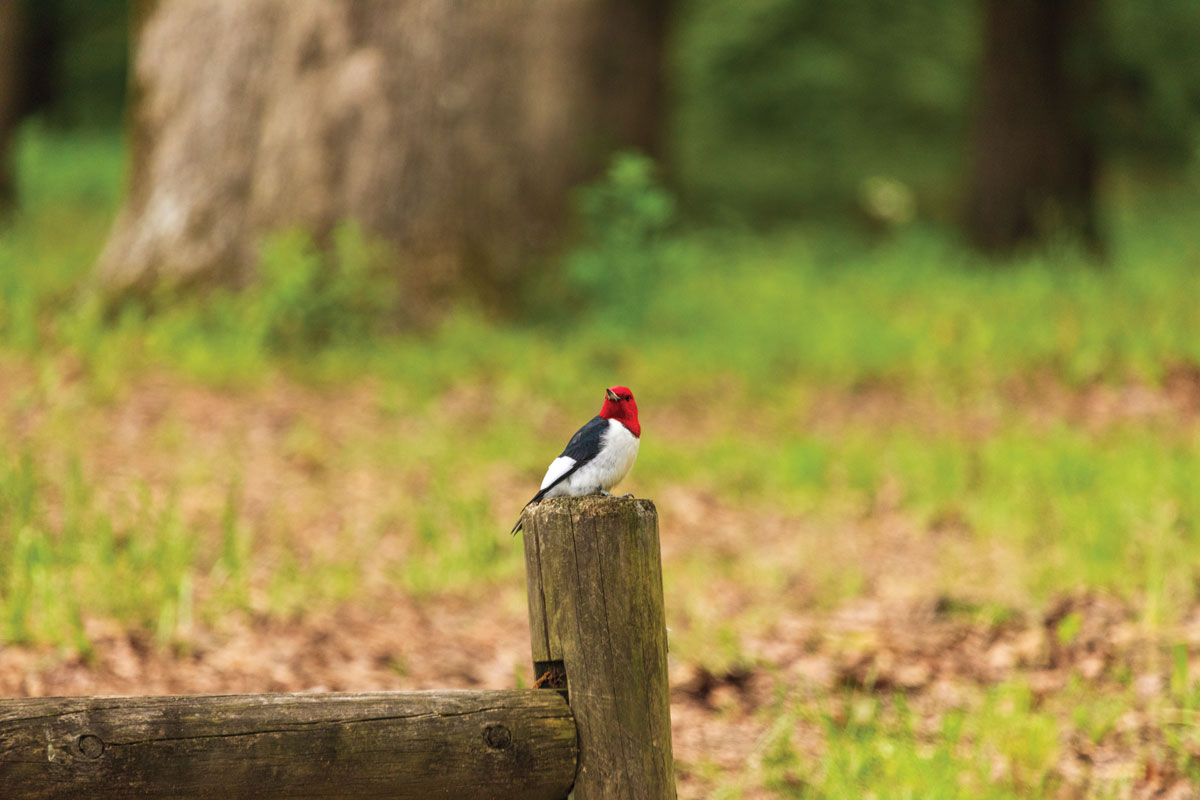 Boating, fishing, kayaking, swimming and other water-sports, combined with hiking trails, picnic areas, a restaurant and day-use facilities, draw scores of outdoors revelers to the 841-acre state park.
"There's something everyone can do at Paris Landing," Tinkle says.
Improvements over the last year or so include renovating the campground to make the sites accessible to larger RVs; opening a modern fishing pier; maintaining and marking a hiking trail, including a spur trail to the beach; and cutting back vegetation to improve views and access to the lake.
The park also partnered with the Tennessee Department of Transportation, Southeastern Grasslands Initiative and state parks iris program in planting some 30 acres of native grasses and forbs.
"We're really excited about that," Tinkle says of the native vegetation program. "It's good for the pollinators, and we're doing our part to regenerate a disappearing ecosystem in this area."
In recognition of the park staff's dedication, the state's Department of Environment and Commerce recognized Paris Landing with the 2019 Excellence in Facilities Management Award. Among the improvements cited were the park's upgraded campsites; efficient water heaters installed in the cabins, campground bathhouse and marina; remodeled camp store complete with a 24-hour laundry; and conversion of remaining parking lot lighting to efficient light-emitting diode (LED) fixtures.
"We're really grateful for that recognition," says Tinkle. "We have a really great maintenance staff."
Tinkle adds that the park realized "quite a significant savings" with its LED and heating-and-cooling system upgrades. A comparison of October 2018-March 2019 vs. the same months the following year show an average 21.5 percent reduction in energy use after making the improvements.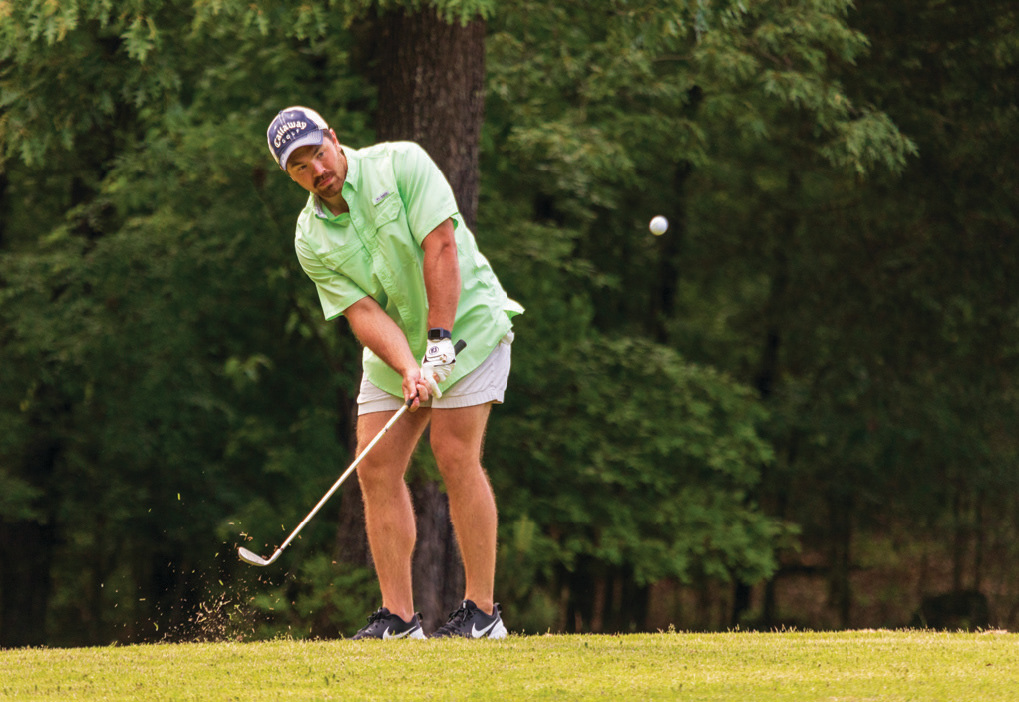 Paris Landing State Park has reopened after the coronavirus pandemic forced closure of all state parks in April. Staff members have taken precautions such as wearing masks and gloves, and visitors are asked to follow all Centers for Disease Control and Prevention guidelines — including maintaining social distancing of at least 6 feet and avoiding gatherings larger than 10 people. As for summer programming, Tinkle says he and his staff are monitoring the situation to see how it will affect the events they're able to organize. Unfortunately, the pool will not open this summer, but events such as signature hikes coinciding with National Trails Day in June and National Public Lands Day in September — as of right now — will be able to be held as scheduled. Of course, keep an eye on the Paris Landing website, tnstateparks.com/parks/paris-landing, for updates to the event schedule.
Also still open is Paris Landing State Park's par-72, 18-hole golf course. In addition to its challenging play and well-maintained facilities, the course is recognized as a welcoming wildlife habitat.
"The golf course is certified as an Audubon Sanctuary," explains Tinkle. "It's also certified as a Monarch Waystation. It's led the way for the park to participate in the state parks' Honeybee Project. Our golf pro, Keith Hickman, has taken the lead as our beekeeper, and we have a hive on the course."
Paris Landing State Park also maintains a "robust" birds-of-prey rehabilitation program, Tinkle says. Injured raptors heal at the park and are either released back into the wild if they're able or stay to become stars of educational programming. Visitors can see the extraordinary birds in the aviary behind the park office.
On the horizon is converting a warehouse into a new nature center. Interior buildout has been completed, but work continues on its displays. Tinkle says hopes are that it'll open by late summer or early fall.
"We will be doing summer programming," he adds, "but we will be taking measures to make sure we're maintaining that social distancing and keeping the groups smaller. We're going to do some of the stuff we normally do. We're just going to have to modify it a little to make sure we're staying within those CDC guidelines."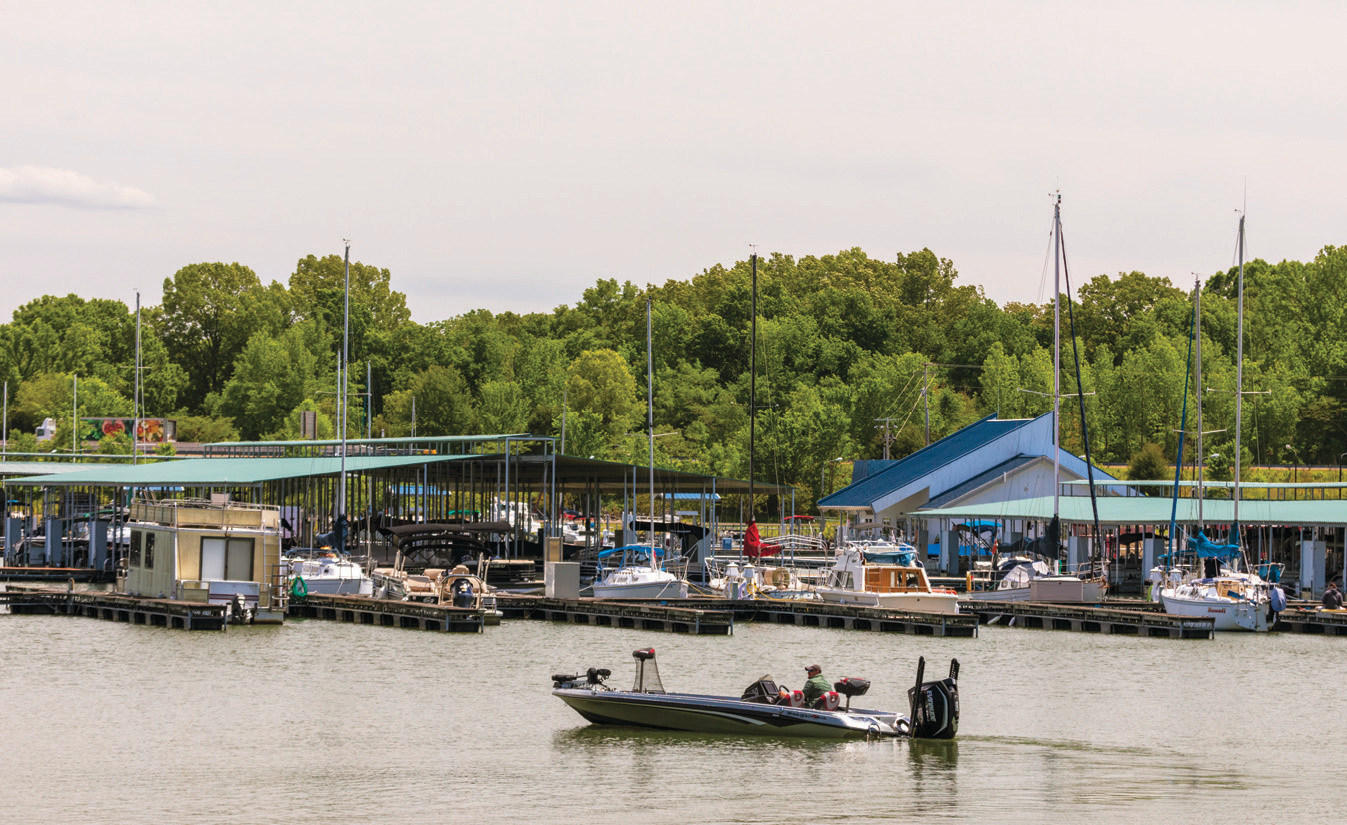 ---

Tennessee State Parks Tips to Visitors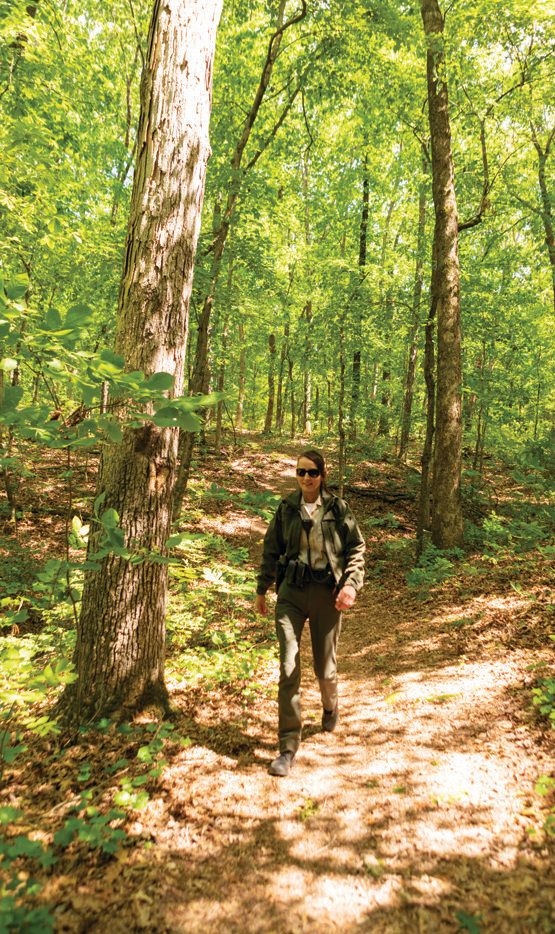 Tennessee reopened most of its 56 state parks April 24 for day-use only. When considering a visit, Tennessee State Parks encourages the following:
Stay at home if you are sick or do not feel well.
Maintain at least 6 feet of distance between you and other visitors.
Visit parks that are only a short distance from your home.
Consider visiting earlier in the day so you can adjust plans if a park is full. Tennessee State Parks might limit access to certain parks or areas if capacity is reached.
Plan ahead. Many Tennessee State Parks buildings will be closed. Plan to bring your own snacks, water and hand sanitizer.
Prepare for limited or no bathroom access. Some restrooms remain open, but many will not.
Consider bringing a mask and wearing it when around other people.
Carry your trash with you or dispose of it in the appropriate containers to help keep cleaning staffs safe and parks litter-free.
Overcrowding may cause entire parks or portions of parks to close again.
For up-to-date information on park closures, visit www.tnstateparks.com.
---
Paris Landing at a glance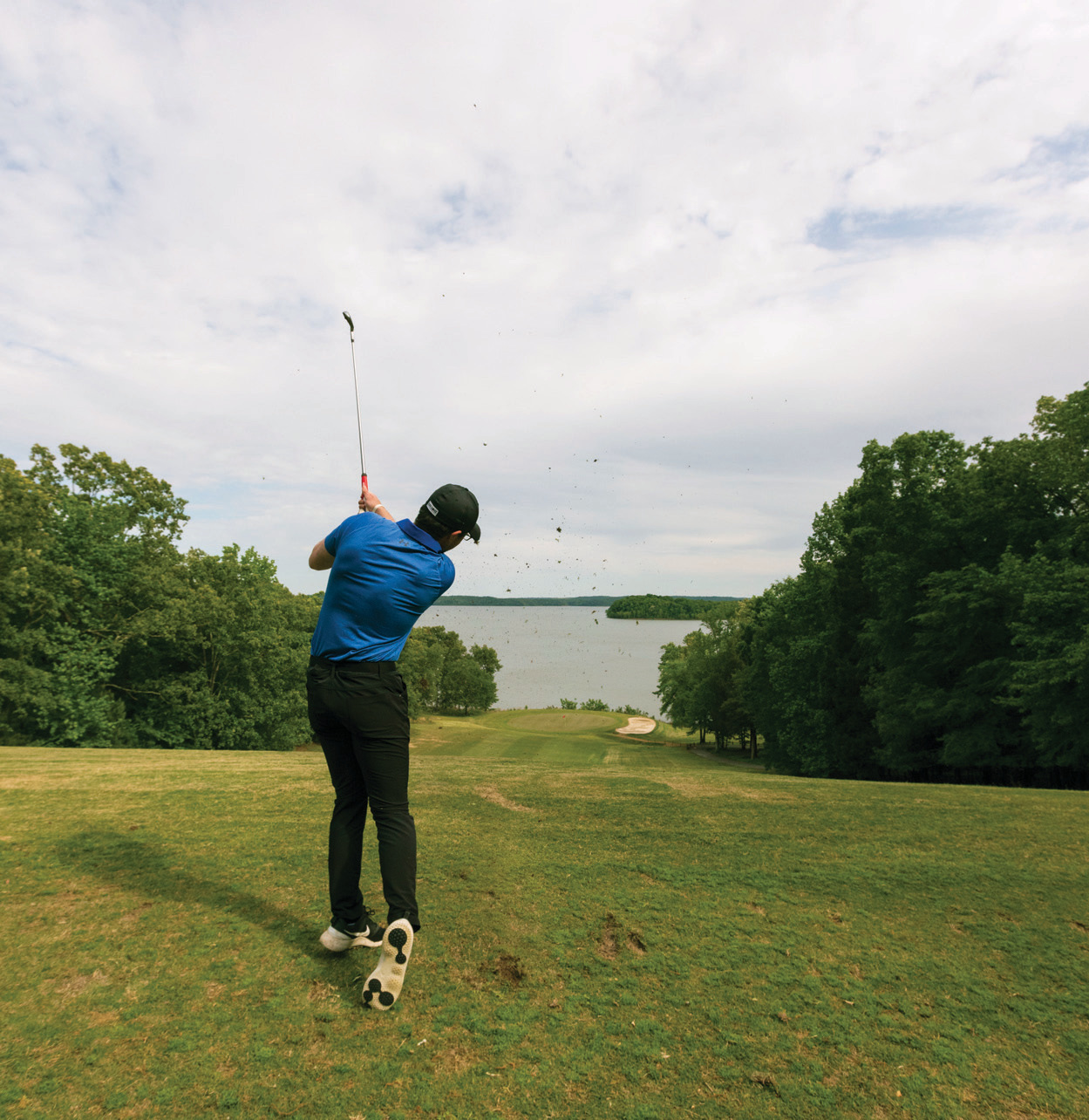 Swimming (pool will remain closed summer 2020)
Hiking
Birding
Boating
Golf
Fishing
Marker 66 Marina and Grill
Inn (under construction, completion expected 2021)
Cabins
Camping
Pavilions
For more information on Paris Landing State Park, visit tnstateparks.com/parks/parislanding.